Description de WhatsUp Gold
Solution majeure de la supervision, WhatsUp Gold vous apporte une visibilité à 360°, des données métier exploitables et un contrôle de vos ressources réseau, qu'elles soient hébergées dans le cloud ou sur site :
- Découverte automatique
- Carte interactive
- Disponibilité et performance des périphériques et des serveurs
- Alertes et notifications
- Tableaux de bord et rapports personnalisés
- Supervision du réseau sans fils
- Surveillance du Cloud et du stockage
- Surveillance du trafic réseau
- Surveillance des environnements virtuels
- Gestion de la configuration
- Gestion des logs
- Surveillance de la performance des applications
Qui utilise WhatsUp Gold ?
WhatsUp Gold permet aux responsables IT de toute entreprise de voir en temps réel tout ce qui se passe sur un réseau donné.
Où peut-on déployer WhatsUp Gold ?
Cloud, SaaS, web, Windows (ordinateur), Windows (sur site), Android (mobile), iPhone (mobile)
À propos de l'éditeur
Progress Software
Situé à Bedford, É.-U.
Fondé en 1991
Support téléphonique
Support 24/7 (réponse directe)
Chat
WhatsUp Gold - Prix
À partir de :
0,00 €/unique
Oui, essai gratuit disponible
Non, pas de version gratuite
WhatsUp Gold n'est pas disponible en version gratuite mais propose un essai gratuit. La version payante de WhatsUp Gold est disponible à partir de 0,00 €/unique.
Plans de tarification
obtenez un essai gratuit
À propos de l'éditeur
Progress Software
Situé à Bedford, É.-U.
Fondé en 1991
Support téléphonique
Support 24/7 (réponse directe)
Chat
WhatsUp Gold en vidéos et en images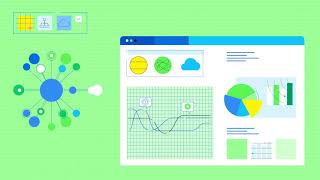 Fonctionnalités - WhatsUp Gold
API
Accès et contrôle à distance
Accès mobile
Alertes de seuil
Alertes en temps réel
Alertes et remontée des problèmes
Alertes/Notifications
Analyse de réseau
Analyse des causes profondes
Découverte automatique d'appareils
Exportation de cartes
Gestion des applications
Gestion des correctifs
Gestion des ressources
Gestion des ressources informatiques
Gestion des stratégies
Gestionnaire de base
Icônes et codes en couleur
Journaux des événements
Mappage basé sur l'emplacement
Mappage hiérarchique
Mesure des performances
Monitoring réseau
Outils de diagnostic
Planification
Pour logiciels d'infogérance
Protocole de gestion de réseau simple (SNMP)
Rapports de disponibilité
Rapports et analyses
Suivi de l'utilisation d'Internet
Suivi de la bande passante
Suivi de la conformité
Suivi des performances
Suivi des serveurs
Surveillance des adresses IP
Surveillance des processeurs
Surveillance en temps réel
Tableau de bord
Tableau de bord d'activités
Alternatives à WhatsUp Gold
Jaime Isai
Senior Network Engineer (Salvador)
Utilisateur LinkedIn vérifié
Services et technologies de l'information, 201-500 employés
Temps d'utilisation du logiciel : plus de deux ans
WhatsUp Gold best Network Monitoring System
Commentaires : Excellent experience, I can't complaint. It's a must have tool for every organization to perform a better approach in advance and to have a full network visibility.
Avantages :
It is easy to implement and use. It enables you to map all of your network devices and access them thru it. It helps you to have a full visibility of all of your network. You can also set the performance alerts at your critical devices as servers, switches, routers and firewalls. It helps you to get the bandwidth monitoring by devices and applications.
Inconvénients :
It will be great to have a full library of MIBs for all network security devices and not having to look by each brand site.
Alternatives envisagées : Network Performance Monitor et ManageEngine Network Configuration Manager
Pourquoi passer à WhatsUp Gold : I had a previous experience working with WhatsUpGold in the past and knew that it was the best monitoring tool in the market and its well rated at Gartner.
Kristina
Sys Admin (É.-U.)
Machines, 1 001-5 000 employés
Temps d'utilisation du logiciel : plus d'un an
WhatsUp Gold Review
Commentaires : After everything was set up, we have had almost no issues. The customer support is great and the reps are great. The software has free updates which is awesome and the community board is very helpful. I would recommend this product to any IT environment that is looking for network monitoring solution.
Avantages :
It fits exactly what we need it to do. Monitor our devices and send us alerts when there is an issue. The schematic is also very helpful because we have it broken down into locations and grouped together to make things easier to use. It is also very helpful to put in all the information we have into the details of the device so that its all in one place. It helps us stay organized!
Inconvénients :
The set up was atrocious. We had to run a scan like 6 times to find everything. Eventually I had to add things in one by one which took forever. It is not simple to use. You have to really understand the icons and how things are linked within the software. I wished there was better documentation and videos about this. Especially with the setup. The whole installation and setup was a nightmare.
Alternatives envisagées : Checkmk, PRTG Network Monitor et ManageEngine Endpoint Central
Pourquoi choisir WhatsUp Gold : It was absurdly expensive.
Logiciel antérieur : SolarWinds Service Desk
Pourquoi passer à WhatsUp Gold : It had everything we wanted (feature wise) and the price was good. The demo we had was awesome and sold us on the product. I worked with [SENSITIVE CONTENT HIDDEN] who was exceptional at getting us the info we wanted and helping us see that this product was what we wanted. She was overall amazing.
Jim
Network Engineer (É.-U.)
Recrutement, 1 001-5 000 employés
Temps d'utilisation du logiciel : plus de deux ans
WhatsUp Gold
Commentaires : We use Whatsup Gold to proactively tell us when something is wrong before users start complaining. It has served us well in this capacity
We use WUG thresholds and netflow data to determine when business (and non-business) processes are interfering with user performance at our branches with limited network capacity. We use the netflow data and work with the branch to have the offending processes eliminated or moved to afterhours when there is no user impact.
We use thresholds and dashboard graphs to provide capacity planning information.
Overall WhatsUp Gold has been a mixed bag for us. There have been failed upgrades and bugs that cost us time. Page rendering is adequate at best and frustrating at its worst. But is has provided the monitoring alerting, and capacity planning that we need to stay ahead.
Avantages :
The ease of adding a device, and getting monitors configured with alerts is what like best. To go from no monitoring to getting a text/email when something goes wrong is relatively easy with this product. The ease of putting specific graph items on a page (dashboard) is also very useful.
Inconvénients :
The biggest problem with this product is the performance/capacity of the product to generate graphs. Using java to fetch data from the database to paint pages is slow. I can collect 500,000 data items and generate 100,000 graphs without much horsepower with a tool like CACTI which uses php and flat text rrd files to paint the graph. I can put ten times as many graphs on a page and it still paints 10 times faster. This performance limitation is the biggest week point between your products and the competition. I maintain a CACTI server to do the heavy lifting for graphing high density interface switches in the data centers because WUG is too slow. The thing that I like least about the software is the inability of the administrator to manage other users views. and the lack of an anonymous view. You want to be able to give upper management a link to click on to see pretty graphs and charts. They do not want to have to log in. And you do not want them messing up the view so it constantly has to be fixed. Logging in as admin, changing the users rights, logging out,logging in as the user, changing the dashboard, logging out, logging in as the admin and setting the rights back, is a lousy way to have to manage this.
Richard
System Administrator (É.-U.)
Agriculture, 201-500 employés
Temps d'utilisation du logiciel : plus de deux ans
WhatsUp Gold - A Must Have
Commentaires : Huge time saver in monitoring and handling issues that pop up. We have the out of sight-out of mind mentality. WhatsUp is our eyes and is a must have software.
Avantages :
Ease of setup and management. The capabilities to monitor all different kinds of systems in one place makes this software invaluable. Perfect fit for our critical monitoring needs.
Inconvénients :
Can't say I have any issues with WhatsUp Gold. It runs 24/7 keeping us safe.
Mark
Network Administrator (É.-U.)
Agriculture, 201-500 employés
Temps d'utilisation du logiciel : plus de deux ans
WhatsUp Gold Replaces Monitoring Service
Commentaires : WhatsUP gold is monitoring the same things, if not more, than an IT services company was doing for about $500/mo. This saved us a huge amount of money in the long run and was totally worth the configuration issues we had.
Avantages :
Customizable to monitor only the network parts/components that we wanted monitored. Able to set it to send email and SMS (via email) alerts to multiple users.
Inconvénients :
Network discovery was a bit slow and clunky. After a network change we had to delete the current monitors and do a complete re-scan or it doubled up the devices.
Alternatives envisagées : PRTG Network Monitor
Pourquoi passer à WhatsUp Gold : At the time, we really liked the interface and configuration option. Pricing was similar.