Description de SuperSaaS
Planification facile et personnalisation abordable, intégrations personnalisées, acceptation des paiements, liste d'attente, mise en page personnalisée, etc.
Qui utilise SuperSaaS ?
Ceux ayant besoin de programmer leur rendez-vous en ligne pour des services individuels, petits et grands, y compris pour des événements, l'école, la forme physique, les affaires, etc. Version gratuite pour ceux qui ont moins de 50 rendez-vous à venir.
Où peut-on déployer SuperSaaS ?
Basé sur le cloud
Sur site
---
À propos de l'éditeur
SuperSaaS
Situé à Amsterdam, Pays-Bas
Fondé en 2006
SuperSaaS - Prix
À partir de :
8,00 $US/mois
Oui, essai gratuit disponible
Oui, version gratuite disponible
SuperSaaS est disponible en version gratuite et propose un essai gratuit. La version payante de SuperSaaS est disponible à partir de 8,00 $US/mois.
Plans de tarification
obtenez un essai gratuit
À propos de l'éditeur
SuperSaaS
Situé à Amsterdam, Pays-Bas
Fondé en 2006
SuperSaaS en vidéos et en images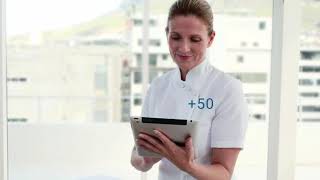 Fonctionnalités - SuperSaaS
Accès mobile
Alertes/Notifications
Base de données de clients
Booking Management
CRM
Confirmation et rappels
Facturation
Formulaires personnalisables
Gestion de la disponibilité
Gestion des calendriers
Gestion des cartes cadeaux
Gestion des clients
Gestion des rendez-vous
Gestion des événements
Intégration de sites web
Intégration des médias sociaux
Intégrations de tiers
Mises à jour en temps réel
Notes SOAP
Notes de réservation
Paiements en ligne
Planification
Planification automatisée
Planification en temps réel
Portail libre-service
Rappels
Rapports et statistiques
Rendez-vous récurrents
Réservation en ligne
Réservations de groupe
Stratégie de marque personnalisable
Support client
Synchronisation du calendrier
Tableau de bord d'activités
Traitement des paiements
e-mail marketing
Andre
President (Canada)
Utilisateur LinkedIn vérifié
Services aux consommateurs, 2–10 employés
Temps d'utilisation du logiciel : plus de deux ans
Source de l'avis
Reliable, Fast, Easy to Update
Commentaires : We use this to facilitate over 50 group classes per week with hundreds of bookings per week. For the most part, this entire process in our business is automated, giving us clients a lot of self service control over their bookings without much labour cost for our business.
Avantages :
It's flexible for building out our group class schedules, meeting a variety of our needs. It's flexibility is what makes it so valuable.
Inconvénients :
The UI needs an update, there are small UI issues here and there that cause confusion with our end users (clients booking us). The biggest example is, the End Time of appointments are often visually stronger than the Start Time, and we've had a certain % of people come to appointments at the End Time because of it.
Réponse de l'équipe de SuperSaaS
il y a 4 ans
Hi Andre, Thank you for taking out the time to share your kind review and feedback. We're glad you're having a great SuperSaaS experience. In order to avoid the confusion with the start time and end time, you can easily customize your email reminders to clearly state the start time. Here's a helpful blog post you can read to set it up: https://blog.supersaas.com/personalizing_your_emails_with_3_useful_hacks Please feel free to reach out to our customer support team in case of any questions and we will be happy to help you. Kind Regards Sneha Mittal Customer Support Team
Zindzi
Center Coordinator (É.-U.)
Santé, bien-être et fitness, 2–10 employés
Temps d'utilisation du logiciel : 1 à 5 mois
Source de l'avis
Outstanding Customer Service, Versatile Interface
Commentaires : It has been quite a learning experience as I am not very tech savvy. However, [SENSITIVE CONTENT HIDDEN] (specifically) has been a lifesaver and very patient with helping me create the schedule our wellness center needs most.
Avantages :
I love the variety offered with SuperSaas. It suits a wide array of needs for businesses and professionals.
Inconvénients :
Finding the instructions to do more nuanced customizations isn't as intuitive as I'd like, so I end up using customer service for help finding the correct links. Also, videos are WAY more helpful for me than reading the text.
Alternatives envisagées : Mindbody
Pourquoi choisir SuperSaaS : SuperSaas had a much better interface for the variety of practitioners who house practices in our wellness center.
Logiciel antérieur : CalendarWiz
Pourquoi passer à SuperSaaS : SuperSaas felt more intuitive and affordable. It also suited our practice most since we don't offer classes, but we house practitioners who do.
David
Developer / reseller (Espagne)
Marketing et publicité, Auto-entrepreneur
Temps d'utilisation du logiciel : 1 à 5 mois
Source de l'avis
BEST feature set... WORST frontend for customers
Commentaires : As I reseller, the main benefit was the unique white label programme, which would allow me to offer the impressive set of features to my large client base.
Avantages :
The feature set is just second to none. I cannot think about more than 2 or 3 scheduling features (out of hundreds) possibly missing on SuperSaaS. Price is very reasonable, support is fast and, if you are a developer or reseller (as myself), they offer a very good partnership programme, including a unique white label system.
Inconvénients :
All that power is useless if arranging an appointment is a slow, difficult and finally frustrating experience for the user. The oh-so-2000s interface is the typical mess made by programmers, reviewed by programmers and (only) enjoyed by programmers, when current, regular customers demand speed and SIMPLICITY above all. Couldn't SuperSaaS hire an interface designer too, for goodness sake? If you have implemented any recently developed SaaS scheduling solution (say SimpleBook.me, for example), SuperSaaS usability is just light years behind. The responsive mobile interface (the only one most customers will ever use) is even worse. Just try a regular, basic operation as adjusting the hour of your appointment on an Android device. Customers have to TYPE the hour... but only when the unusable and redundant minicalendar for the date does not obstruct the hour field... Or try figuring out the mess out of the availability calendar. Too crazy for you? Do you prefer to switch to desktop view? Well don't click on the link, as the desktop interface it's completely unusable on mobile devices, and there's no way to switch back to mobile view unless you delete the cookies. No doubt why several clients have dismissed by SuperSaas-based prototype scheduling platform. The backend interface suffers from similar problems, but at least only admins can see them. I hope SuperSaas revamps the interface in the near future. I would be their main advocate then!
Réponse de l'équipe de SuperSaaS
il y a 6 ans
SuperSaaS offer a plethora of options to tweak the end-user interface. Depending on the settings, end-users can make an appointment with a single click. But it is indeed possible to configure the system to ask them to manually type the time, and click through multiple forms. Whether that's a good idea is entirely in the hands of the person setting it up. We are continually improving the system and we are also working on an updated interface that aims to address the concerns. However, the outdated look can partly be blamed on the fact that SuperSaaS will work on every browser, even very old ones. You don't want to lose business because your customer does not have the latest model phone and your shiny modern widget fails to load on his old device.
Tünde
Chair of the Workspace and Facility Management Committee (Hongrie)
Relations gouvernementales, 2–10 employés
Temps d'utilisation du logiciel : 1 à 5 mois
Source de l'avis
Excellent Scheduling Software: SuperSaaS
Commentaires : Overall, SuperSaaS has been an invaluable tool for our scheduling needs. It's easy to use, efficient, and offers great reporting features. The cost may be a bit high, but the value it provides is worth it.
Avantages :
SuperSaaS has been an incredible tool for streamlining our scheduling needs. The user interface is simple and intuitive, making it easy to set up schedules and manage bookings. The reporting functions are also great, allowing us to quickly evaluate our scheduling data.
Inconvénients :
One downside of SuperSaaS is the cost. The pricing model can be quite expensive for larger organizations, and there are no discounts for long-term use.
Dave
Owner (É.-U.)
Utilisateur LinkedIn vérifié
Musique, Auto-entrepreneur
Temps d'utilisation du logiciel : plus de deux ans
Source de l'avis
The best of the best
Commentaires : It's been great! No hiccups. Solid and reliable. I have never had problems with it not working. I currently just give all my clients the link to my scheduler and everything else (including a contract) is all automated.
Avantages :
I demoed dozens of scheduling apps before finally going with Supersaas. There seemed to be a lot of apps that seemed great on the surface, but once I got deeper, there would be important features missing. Supersaas was the only one that gave me the flexibility I needed and at a surprisingly affordable cost. I have now used it reliably for over 5 years and it has been great.
Inconvénients :
I wish the user interface for mobile gave clients a week's view. Along with the other many options it gives clients. However, the large majority of my clients are just fine with how it is. It would be nice to have a few more options for superusers.
Réponse de l'équipe de SuperSaaS
il y a 5 ans
Hi Dave, Thank you for taking out the time to share your review and kind feedback. We're glad to hear that you're having a great SuperSaaS experience. Please feel free to reach out to us if you have any questions or issues and we will be happy to help you. Kind Regards Sneha Mittal Marketing and Customer Service Manager