Description de Commence
Conçu pour les entreprises de 10 à 200 utilisateurs à la recherche d'une solution facile à utiliser et personnalisable pour la gestion, les comptes, les contacts, les tâches, les leads, les opportunités de vente et les projets. Une application marketing intégrée et un système de cas d'assistance pour une solution d'achat unique conçue pour les entreprises en pleine croissance. Utilisé dans 30 secteurs d'activité, dans une douzaine de pays à travers le monde.
Entièrement intégré à MS Outlook et Google. Accès mobile inclus.
Qui utilise Commence ?
Conçu pour les entreprises de 10 à 100 utilisateurs qui ont besoin de plus que les bases, mais sans le coût et la complexité de solutions complètes de gamme supérieure, qui sont bien plus chères. Facile à utiliser, personnalisable et abordable.
Où peut-on déployer Commence ?
Basé sur le cloud
Sur site
---
À propos de l'éditeur
Commence
Situé à Eatontown, É.-U.
Fondé en 1988
Assistance Commence
Support téléphonique
Support 24/7 (réponse directe)
Chat
Pays disponibles
Canada, Royaume-Uni, États-Unis
Langues
anglais, français, néerlandais
À propos de l'éditeur
Commence
Situé à Eatontown, É.-U.
Fondé en 1988
Assistance Commence
Support téléphonique
Support 24/7 (réponse directe)
Chat
Pays disponibles
Canada, Royaume-Uni, États-Unis
Langues
anglais, français, néerlandais
Commence en vidéos et en images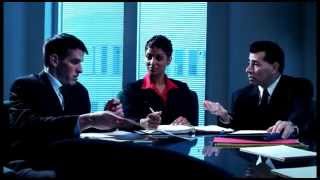 Comparez le prix du logiciel Commence avec ses alternatives
Fonctionnalités - Commence
Accès mobile
Automatisation du marketing
Base de données de clients
Base de données de contacts
Contacts partagés
Devis
Gestion des campagnes
Gestion des contacts
Gestion des e-mails
Gestion des flux de travail
Gestion des leads
Gestion des opportunités
Gestion des tâches
Gestion du pipeline de ventes
Gestion du territoire
Importation et exportation de données
Intégration des médias sociaux
Mesure des performances
Qualification de leads
Rapports et analyses
Recherche/Filtre
Segmentation
Stockage de documents
Suivi des interactions
Système de calendrier et de rappel
e-mail marketing
Robert
Owner (É.-U.)
Utilisateur LinkedIn vérifié
Cabinet d'avocats
Temps d'utilisation du logiciel : plus de deux ans
Recently I upgraded my Jurassic age version of Commence (standalone version) to RM 6.1
Commentaires : I use Commence for calendaring, contact management, task management and timekeeping. When it comes to personal and professional information management, I essentially "live" in Commence. I cannot imagine working life without it.
Avantages :
The upgrade process was efficient, professionally handled and seamless. Commence is extremely customizable. On startup, it loads almost instantly. I have a very small firm, and I use it constantly for calendaring, contact management, task managment and timekeeping. I've used Commence since the early 2000's, and Commence Corp. has consistently supported and improved its products.
Inconvénients :
I rated it tops in Ease of Use, although for a solo user like me there is a learning curve. The User Manual is very good (occasionally a bit technical).
Ozair
President & CMO (É.-U.)
Marketing et publicité, Auto-entrepreneur
Temps d'utilisation du logiciel : plus de deux ans
Very intuitive. Easy to mold to your specific needs. Powerful CRM for multiple needs
Commentaires : Multiple. It has become my primarty Database and CRM software. For a small business with multiple needs, at an extremely reasonable cost per year.
Avantages :
Commence user for 15 yrs. As a marketing consultant and service provider to multiple non-profit clients, Commence is the primary Database/CRM software I use for all my needs. I have created multiple Commence Databases for multiple applications on my own to suit my specific and particular needs. I have created Commence Applications for Client Management, Inventory management and GTD (Getting Things Done) for my day to day handling of projects and tasks. ALong with many applications for Personal use as well. Once you get a hang of it, it is really very easy to set-up for your specific needs, and more importantly, to change things on a fly when you need to implement a change. I do that constantly. You can change the look and feel to what works for you. The Agents creation function (which is like a Macro function is quite strong and powerful, and so is the filtering and sorting capabilities. Have to mention the connectivity function of one category to the other, which is very powerful as well. Bottom line. I am not a programmer, I am a marketer and administrator, and I can create, modify and change Commence to suit my needs. I am sure you can too...
Inconvénients :
I would like Commence to address in their future version of non web based standalone Commence: 1. Allow creation of some sort of Simple Spreadsheet into the DB. Spreadsheet format is something that we are all fond of and comfortable with, and it would be a great boost to have that functionality built in. If this exists already, and I am not aware of it, please let me know? 2. While adding text in notes, it would be great to have some flexibility to change fonts and sizes within the single note itself, that will allow some emphasis to draw attention to it. Right now only one singe font and size is allowed, which is OK, but in a long note, the change in font or the ability to increase/decrease its size or make it italic or underlining it, would make the notes much easier to read and follow.
Réponse de l'équipe de Commence
il y a 4 ans
Thank you for your recommendations. You'll be pleased to learn we have a grid view that provides a spreadsheet view right in the product. We have also received suggestions about allowing formatted text in notes and will consider this for the future.
Jenny
Director of Operations (É.-U.)
Logiciels, 11-50 employés
Temps d'utilisation du logiciel : plus de deux ans
We have had employee complaints about redundancy and not as user friendly to navigate through
Commentaires : online document storing
Avantages :
Easy searchable fields are super helpful in looking up accounts and clients. Other than not, not much else.
Inconvénients :
There does not seem to be duplicate check feature. Meaning before we can create an account, if we type in the name, it should check to make sure there is not one already created. We have to do it manually our selves.
Réponse de l'équipe de Commence
il y a 5 ans
Jenny, there is a duplicate feature in the product. It is an option that can quickly be turned on by the system administrator. You can do this under the license settings tab. This will flag any duplicates that people try to enter into the system and address the redundancy issue you mentioned. Furthermore we would be happy to provide additional training for those that may not be as familiar with the product. They can also take advantage of our free training videos on the Commence web site.
Steve
Trial Attorney (É.-U.)
Utilisateur LinkedIn vérifié
Services juridiques, 11-50 employés
Temps d'utilisation du logiciel : plus de deux ans
Amazing Software for a Customized Calendar
Commentaires : I wanted the ability to customize a calendar to handle a very complex schedule. Commence offers a degree of customization which isn't found on other software. And it integrates with Outlook. And it synchronizes across my desktops and laptops and my assistant can seamlessly help.
Avantages :
Commence is one of the only items of software on my computers which has worked consistently, correctly and flexibly. The ability to customize the calendar, in so many important ways, using such great tools, makes Commence one of my favorite pieces of software ever.
Inconvénients :
After 15 years, I still don't have any complaints. And that isn't true about any other software I use.
Dave
Operations Manager (É.-U.)
Semi-conducteurs, 11-50 employés
Temps d'utilisation du logiciel : plus de deux ans
Product flexibility and customizability are 2nd to none.
Commentaires : Cost effective, configurable, maintainable CRM.
Avantages :
As a Manufacturers Representative, we have created an implementation of Commence on which we run almost all of our business operations (Opportunity Management, Sales History, Quotations, Forecasts, Tracking overseas, Leads, Target customer, as well as the usual CRM contact info). We developed this in-house from the ground up to meet our specific needs....and so can you! Why shoe horn your data needs into a non-optimal architecture? Commence RM Desktop is very easily configurable which is a top priority for us as the configuration of incoming and outgoing data requirements seems to change at least quarterly by at least a couple of the Manufacturers we represent. This demands updates to the architecture which would be prohibitively expensive and time-consuming if we could not do them in-house. Commence RM Desktop strikes the right balance with flexibility that can be implemented by non-computer scientists (or expert developers). Their top notch support has been invaluable in the 1-2 instances where we ran into some unforeseen glitches (mostly the result of user error).
Inconvénients :
While spreadsheets are the best tool to analyze data, CRMs were never designed to do that. But, the ability to compile reports with totals/summaries is a challenge to implement in Commence RM Desktop (lots of scripting required which we choose not to do due to maintainability concerns). Manually filtering data within Commence (and using the summary button for totals and averages) works great for the most rudimentary tasks, and exporting as tab-delimited TXT takes a few easy steps to get into Excel.
Réponse de l'équipe de Commence
il y a 5 ans
Thank you for your review of Commence. Buyers of CRM software often overlook the need for a flexible solution that can change along with their business. Thank you for bringing this to the attention to others. Whether you are using our cloud based version or our desktop solution, this flexibility coupled with robust functionality and best in class customers service differentiate Commence CRM from competitors.