Vous aimerez peut-être...
Description de StoreMaven
ASO tool that lets businesses test icons and screenshots to increase applications visibility on Google Play store and Apple App Store.
Qui utilise StoreMaven ?
Designed for web developers and marketers, it is an online app store optimization platform that helps users perform A/B testing, receive feedback, and more.
Informations sur StoreMaven
StoreMaven
StoreMaven en vidéos et en images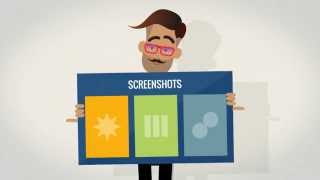 ▶︎
Informations sur StoreMaven
StoreMaven
Comparez StoreMaven à des logiciels similaires
À partir de
N/A
99,00 $US/mois
N/A
99,00 $US/mois
Déploiement et prise en charge de StoreMaven
StoreMaven - Fonctionnalités