Electric AI
Description de Electric AI
Comprehensive, automated IT services via AI - designed for small to midsized business. Providing real-time IT support to 25,000 users and centralized IT management to over 400 customers, Electric
Lire la suite
offers companies a 70% reduction in IT spend and standardized security across devices, apps, and networks, whether you're on-site or remote.
Afficher moins
Qui utilise Electric AI ?
Whether your organization is considering switching MSPs or wants to enhance its in-house setup, Electric is the go-to IT solution for SMBs who want to increase visibility into their IT infrastructure.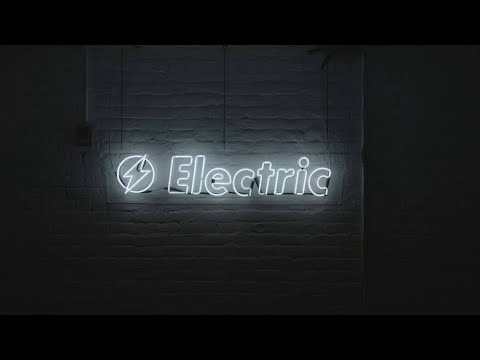 Vous hésitez à choisir Electric AI ? Comparez-le à une autre option populaire
Indisponible dans votre pays
Version gratuite
Version d'essai gratuite
Version gratuite
Version d'essai gratuite
Pourquoi ce message s'affiche-t-il ?
Alternatives à Electric AI
Austin
Director of Operations (É.-U.)
Marketing et publicité, 51-200 employés
Temps d'utilisation du logiciel : plus de deux ans
Excellent service, incredible value
Commentaires : They are incredibly customer focused. Our reps are very attentive and see to any questions we have or additional needs we bring to them very quickly and efficiently. For a company that runs on AI, they bring a very personal touch to the experience.
Avantages :
Electric AI has been an incredible partner in bringing our entire IT environment up to the standards needed as our company has scaled. They have taken so much work from the Operations team in the "Help Desk" area and been vital in sourcing solutions to manage our work more securely and efficiently than we could have on our own. The value they bring for the price is massive, especially when you consider what the cost of bringing IT management in house with a salaried employee.
Inconvénients :
There are some finder details of onboarding that we still need to finesse manually, but Electric is constantly improving their portal for technology resourcing and this issue has consistently diminished over our time with them.
Utilisateur vérifié
SRE Lead (É.-U.)
Utilisateur LinkedIn vérifié
Logiciels, 51-200 employés
Temps d'utilisation du logiciel : plus d'un an
Source : GetApp
Great marketing, good ideas, poor execution
Commentaires : I like the concept. I think COVID caused Electric to scale hard, and they scaled in very incorrect ways. Instead of relying on technology, everything is click script done by a human. I don't know how our agents wound up deviating from said scripts so often, but this is ultimately the issue with humans - they make mistakes. My CS rep was awesome, he could not have been more understanding and dedicated to making the partnership work, and I felt awful constantly having to raise QA issues with him. The product team seems to have the right ideas. One specific product person I spoke with was very understanding of how the issues we were facing seemed to manifest, and we appeared in agreement on how technology and automation was the key to the success of the product. I appreciated her willingness to sit down and chat about the health of the partnership. Unfortunately, I cannot recommend Electric in this current form. Without key investments in automating against well documented and established SaaS APIs, there is too much human involvement. Almost every task requires one of your employees to double check their work. I'd be very curious to see how the product functions in 12-24 months once they get through some more of their roadmap.
Avantages :
I love the accessibility of the Slack-based helpdesk. Feels more conversational, more organic, less clinical than typical email based IT. My customer success manager was committed, insightful, and a great asset.
Inconvénients :
Quality of service was the #1 issue on a consistent basis. Tickets of the same exact nature would be handled in different ways depending on the agent or the day of the week. Administrative access was granted to users despite explicit instruction to never do that on multiple occasions, despite numerous reiterations of process. It would take hours and constant prompting to get updates to tickets or to close any kind of loop. Many promises made during the sales process wound up being completely untrue, such as DIY JAMF/MDM policies, and being given the JAMF/MDM config/instance when the contract expires. Onboardings were executed on time but with regular mistakes, such as missing group memberships or typos or putting their new work email in as a personal secondary email. Paid projects executed through the project management team were executed poorly, such as not taking backups before large-scale email migrations that wound up having issues with no backups to rely on. In the waning days of our contract, onboarding requests were marked as completed despite having absolutely no progress made. Even now after having cancelled our contract, they continue to try and bill our card for a contract extension that was cancelled, even after direct outreach to have them stop.
Karen
Operations Manager (É.-U.)
Formation professionnelle et coaching, 11-50 employés
Temps d'utilisation du logiciel : plus d'un an
Electric is an invaluable resource for my company
Commentaires : My overall experience with Electric has been fantastic! Admittedly, it was rocky at the beginning but I believe that's merely from not clearly knowing each organization's expectations. But once that was rectified, it's been an amazing experience ever since. I've experienced nothing but the highest level of customer service for the most part and truly depend on Electric for our IT needs.
Avantages :
The ease of accessibility, their quick response time, and the customer service. And Quality Assurance Analyst Dyran White has been an absolute godsend for us!
Inconvénients :
I've had mostly positive encounters, however, one of my more recent interactions was negative in that I was clearly dealing with someone from another country and the language barrier made it quite difficult to communicate efficiently and effectively with them. I had to repeat myself and it was quite time-consuming having to repeatedly explain my needs.
Danielle
Office Manager (É.-U.)
Vente en gros, 51-200 employés
Temps d'utilisation du logiciel : plus de deux ans
Very Helpful IT Resource!
Commentaires : My overall daily interactions are typically very good! They are prompt, helpful, and I appreciate all their efforts.
Avantages :
I have worked with Electric for almost 3 years! We have had our ups and downs but overall I am happy with their performance! Each tech that I speak with is knowledgeable and friendly. They are responsive and troubleshoot an issue from beginning to end. I appreciate the constant communication through Slack.
Inconvénients :
Although they are responsive, sometimes it does take some time to arrive at a solution (this happens rarely).
Jean
Finance Manager (É.-U.)
Marketing et publicité, 2-10 employés
Temps d'utilisation du logiciel : plus d'un an
IT Service
Commentaires : Because I have a monthly check-in with our account rep, we plan ahead and issues get resolved quickly and easily. While they make great use of automation, having a human contact makes a huge difference.
Avantages :
They allowed us to untether from being in an office to running a distributed workforce and know that all employees have access to reliable tech support. I can set up company-wide policies and report to/approval chains easily. And, I have a real person for an account manager
Inconvénients :
Because they are always evolving and working to make the product better, sometime new products are rolled out before they are fully debugged.