Description de Easy Digital Downloads
Avec Easy Digital Downloads, il est possible de vendre tous types de contenus numériques sur votre site web. L'absence de frais de transaction, les fonctionnalités gratuites performantes et le processus de configuration en quelques minutes en font un excellent choix pour les novices en e-commerce. Des fonctionnalités avancées, des centaines d'intégrations et un historique éprouvé en font une solution parfaite pour les entreprises de toutes envergures.
Que vous ayez besoin de vendre des eBooks, logiciels, vidéos, fichiers audio, cours ou toute autre ressource numérique, Easy Digital Downloads est la solution qu'il vous faut.
Qui utilise Easy Digital Downloads ?
Les créateurs de produits numériques emploient Easy Digital Download pour exploiter leur propre site d'e-commerce personnalisable. Les créateurs indépendants et les PME sont toujours satisfaits avec EDD.
Informations sur Easy Digital Downloads
Sandhills Development
Fondé en 2013
Informations sur Easy Digital Downloads
Sandhills Development
Fondé en 2013
Easy Digital Downloads en vidéos et en images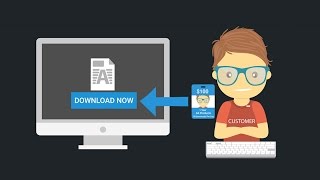 Comparez le prix du logiciel Easy Digital Downloads avec ses alternatives
À partir de
99,00 $US/année
N/A
29,00 $US/mois
25,00 $US/mois
Déploiement et prise en charge de Easy Digital Downloads
Fonctionnalités - Easy Digital Downloads
API
Accès mobile
Alertes/Notifications
Analyse de l'évolution des ventes
Bons de commande
CRM
Carte de fidélité
Catalogage/catégorisation
Comptes clients
Données en temps réel
Emplacements multiples
Fonction de glisser-déposer
Gestion SEO
Gestion de contenu
Gestion de l'e-commerce
Gestion de site web
Gestion des avis
Gestion des bons de commande
Gestion des campagnes
Gestion des canaux
Gestion des commandes
Gestion des expéditions
Gestion des modèles
Gestion des promotions
Gestion des remises
Gestion des retours
Gestion des stocks
Gestion des stocks de la vente au détail
Gestion multicanal
Intégration des médias sociaux
Intégrations de tiers
Kitting
Marketing multicanal
Modèles
Modèles personnalisables
PDM (product data management)
Paiements électroniques
Panier d'achat
Prise en charge de plusieurs devises
Prise en charge de plusieurs magasins
Rapports et statistiques
Stratégie de marque personnalisable
Suivi de l'inventaire
Suivi des commandes
Synchronisation de données
Sécurité des données
Tableau de bord d'activités
Traitement des cartes de crédit
Traitement des commandes
e-mail marketing
Dustin w. S.
CEO (É.-U.)
Utilisateur LinkedIn vérifié
Marketing et publicité, 2-10 employés
Temps d'utilisation du logiciel : plus de deux ans
Best choice for digital products and marketplaces
Commentaires : The overall experience with EDD is excellent. Even when I run into issues, their support team is pretty quick to respond. And when I need to do higher level customizations, the community behind EDD has created a vast amount of tutorials and examples to pull from. This combination has really made me a fan for life.
Avantages :
The best thing about EDD is that it is simultaneously simple to use, but also full-featured for the more complex stores. Setup takes less than 5min for basic functions to get your digital product store up and running. And if you need more features, there are lots of useful add-ons to get you what you need. As compared to other ecommerce solutions I've used, I've never had an easier time getting things set up and running.
Inconvénients :
Although it is also a strength, the amount of extensions available for EDD are a bit daunting. It would be nice if it were easier to figure out which extensions you need without having to go one-by-one through all of them and read the features. There are also a handful of extensions that feel lacking in documentation and explanation of what they do.
Réponse de l'équipe de Sandhills Development
il y a 2 ans
Hey Dustin, thanks for leaving us such a kind review. Your feedback has been noted and is much appreciated.
Dave W.
Owner (É.-U.)
Utilisateur LinkedIn vérifié
Internet, Auto-entrepreneur
Temps d'utilisation du logiciel : plus de deux ans
Alternatives envisagées :
Powerful, Easy-to-Use Ecommerce Software for WordPress
Avantages :
Easy Digital Downloads (EDD) allowed me to start selling premium WordPress plugins quickly & effectively. Setting up recurring subscriptions with multiple payment gateways and software licensing is usually a complicated endeavor. But EDD made the process very manageable and allowed me to get up and running quickly. Their support was very helpful when I needed it, but their documentation got me through most of it. And once it's up & running... it JUST WORKS. It's reliable. In 2 years of use, I've had only 1 very small issue, and it was resolved quickly. I also love how they manage many of their popular, more essential add-ons themselves, instead of leaving it up to third-party developers. There is a great third-party ecosystem as well, but knowing that they built many of their add-ons themselves, and continue to update/support them... that's great piece of mind.
Inconvénients :
The reporting is somewhat lacking. The default reporting could be better, and even their Advanced Reporting add-on (which costs more) is not up to par with other software. They're working on this in their next version (3.0, aka 3DD), but they're behind the curve on this. I'd also like a better system in place for partial refunds. Full refunds are easy via the WP dashboard, but partial refunds are more complicated.
Réponse de l'équipe de Sandhills Development
il y a 2 ans
Hi Dave, thanks for the review and helpful feedback. We agree, partial refunds are annoying and we're looking to fix that! We're aware that 3DD is behind but know we are busy working on it every single day!
Utilisateur vérifié
Owner (É.-U.)
Utilisateur LinkedIn vérifié
Logiciels, 2-10 employés
Temps d'utilisation du logiciel : plus de deux ans
Works only for basic storefronts.
Avantages :
Easy to get things up and running pretty quickly. Works if you have only basic digital download requirements.
Inconvénients :
If you pair Easy Digital Downloads with more than a few addons, the bugs start to come out of the woodwork. We run recurring payments with stripe and paypal, along with software licensing and the all access addon. Running these together seems to have bugs that we spend a least a few hours a week tracking down each week. - All access passes sometimes don't get regenerated on subscription renewals. This means we have to go in an do another manual purchase in order to generate a new pass for them, which throws off our numbers. - If a customer renews early (to take advantage of a deal), their license expiration and subscription renewal dates get out of sync, which is very confusing for customers. https://cloudup.com/csN5haQFdhZ/f - Customers sometime are able to cancel another customer's subscription. - "Your license is about to expire" emails are sent to uses who have upgraded to lifetime licenses. - No abandoned cart integration - need to use a 3rd party service and pay additional money. - Customer's purchases are sometimes assigned to the wrong user. Customer account UI is very difficult for clients to use. We get multiple support requests weekly related to site activations or account-related questions. Admin UI is very difficult to use. Takes a lot of time to implement: - Styling checkout/account pages is all on you. - Integrating into your plugin/theme is difficult - you need to develop a UI for the user to enter their license key, as well as validate and store it.
Réponse de l'équipe de Sandhills Development
il y a 2 ans
We definitely appreciate the honest and thorough feedback. Much of what you mentioned are areas we are actively working on improving, though the symptoms you described are not being experienced by most users. Hopefully our support team will be able to help you identify some solutions to these problems!
Panos K.
Managing Director (Grèce)
Utilisateur LinkedIn vérifié
Production audiovisuelle, 2-10 employés
Temps d'utilisation du logiciel : 6 à 12 mois
Alternatives envisagées :
Best way to run an owned digital goods e-commerce platform based on hosted Wordpress
Commentaires : The overall experience with EDD was and is great. Apart form having to move on a business model that included that we are the keepers of records ourselves, and having to implement some tweaks here and there, all was great. You will need to be able to customize the product's appearance, as the default style is very outdated and has mistakes here and there. It would be nice to modernize that a little bit on their end without of course taking it to any particular style. But having the vanilla EDD theme on a product will not boost sales.
Avantages :
I found EDD through the need to find an e-commerce solution for my Wordpress based site fast. I was having a very bad system implemented, as the makers of the previous platform we used was purely supported and gave us more headaches than smiles. Via search, I came across EDD and started searching more information. It was not exactly what I was searching, as our previous solution was acting as a "keeper of records", saving us form the hustle of keeping VAT information and take care of transaction frauds, etc. EDD has a very informative website and also all my questions towards their support team was answered so fast that made my research easy. We already had a broken webstore and needed a solution faster than yesterday. Installing EDD on our website was very easy, they have excellent support, solid documentation and they seem open to dialog all the time, which is awesome. What me and my team liked mostly about the software, was that they provide everything needed to sell your own digital goods, using a system of core elements and plugin extensions, making it very easy to integrate and manage the whole thing. Anyone already struggling with the management of digital goods on their own stores or having a bad experience with the plugins or providers that they use, should consider switching to EDD.
Inconvénients :
Some minor bumps, but I can't really complain, are that EDD needs to keep all products beneath a specific pages category, so in WP you have to have all your products beneath a specific URL structure. This is somewhat limiting, but there are solutions by using extensions to hide the original product page and just use their "buy" button with custom pages of your own. A bit more work, but we can live with that. They have a bug affecting stores based in the European Union. EDD at the moment cannot calculate discounts correctly when used with VAT calculations and showing prices including taxes. This is sad ans it should be fixed, as it takes away the ability to show the customer/site visitor, the final price on the product page and also be able to offer discounts. This pains in two domains, the ability to show the user final prices - there is evidence from research that adding taxes later on the cart, is one of the main reasons for cart abandonment. And also it takes away the ability to provide discounts like take 3 pay for 2 kind of deals, which are sales boosters. This should be addressed to free us Europeans and enable us to provide same sales experience like our colleagues in the US, that don't have to use VAT.
Réponse de l'équipe de Sandhills Development
il y a 2 ans
Hi Panos, thank you for taking the time to write a review. Much of your feedback has been noted. Feel free to reach out to our support if you ever have any questions!
Scott D.
Founder / Lead Developer (É.-U.)
Logiciels, Auto-entrepreneur
Temps d'utilisation du logiciel : plus de deux ans
Alternatives envisagées :
Easily set up an ecommerce site for digital goods
Commentaires : Overall, my experience with Easy Digital Downloads has been fantastic. On occasion, I will run into an issue where I need to reach out to their support staff for help. Every time they have been very helpful, and stuck with the issue until it was resolved.
Avantages :
What first turned me on to Easy Digital Downloads was the ease of use when getting my store set up. In just a few minutes I was able to have a fully functional online store - all for free. As the store grew, and my needs evolved, it was easy to find add-ons that enhanced my store's functionality. Over time I've set up several stores with Easy Digital Downloads, and it has always been an easy process to get everything up and running.
Inconvénients :
At first, I didn't like that I had to purchase several add-ons for things like my preferred payment gateway, email provider integration, and a number of other features. The thing I didn't like about that was that I felt cornered into using a certain 3rd party provider whether that was for email marketing, or payments, since I already spent money on an add-on to integrate with those providers. However, as Easy Digital Downloads has evolved as a company, their offerings have changed to provide their customers with all access passes, which gives us access to every product they offer. Now for one, very affordable price, I have access to all of their add-on plugins and don't feel like I'm tied to any one product.
Réponse de l'équipe de Sandhills Development
il y a 2 ans
Hi Scott, thanks for writing a review. We appreciate your feedback and sharing your use case. All companies have to evolve and we're always trying to keep your needs in mind!