Benchling
Description de Benchling
La science de pointe mérite un logiciel de pointe. Voici pourquoi Benchling a été conçue, une plateforme de recherche moderne où les scientifiques peuvent concevoir, partager et enregistrer des
Lire la suite
expériences au sein d'un emplacement unique. Benchling Life Sciences R&D Cloud remplace les anciennes offres ELN et SGIL par six applications intégrées : Notebook, Molecular Biology, Registry, Inventory, Requests et Workflows. Les applications sont nativement unifiées à partir de la base, ce qui se traduit par une expérience utilisateur totalement transparente.
Afficher moins
Qui utilise Benchling ?
Scientifiques, directeurs de recherche, gestionnaires informatiques et cadres des entreprises de la science de la vie travaillant sur des anticorps, des thérapies cellulaires/géniques, des protéines/peptides, des vaccins et des procédures de biologie synthétique.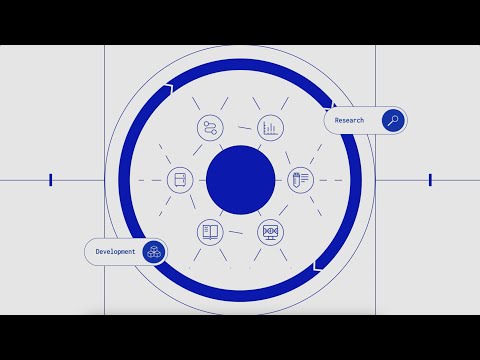 Vous hésitez à choisir Benchling ? Comparez-le à une autre option populaire
Version gratuite
Version d'essai gratuite
Version gratuite
Version d'essai gratuite
Pourquoi ce message s'affiche-t-il ?
Jessica
Life Science Research Professional 1 (É.-U.)
Recherche, 10 000+ employés
Temps d'utilisation du logiciel : plus de deux ans
Wonderful digital lab notebook
Commentaires : Overall, Benchling has been wonderful for switching from an archaic experiment documentation system to a well organized, collaborate online system.
Avantages :
Benchling is a very useful tool for organizing and collaborating on scientific data online. Online notebooks make it very easy to record and find previous data, which you will always have to cross reference much later after your experiment. The different folders and entries are very easy to organize, and you can create shared collaborative documents as well as your own private notebooks.
Inconvénients :
One small Con is that adding figures/images to the entries takes up a lot of space in the notebook, since text and other images/tables/figures cannot wrap around each other. This means that if you're including many images, your entry will be very long, and you can't include too many images together.
Stephanie
Research Associate (É.-U.)
Biotechnologie, 11-50 employés
Temps d'utilisation du logiciel : 6 à 12 mois
Benchling Implementation at Tenaya
Commentaires : Overall, Benchling has hugely helped our company to come together to decide what the important pieces of our work are that we need to capture, and how to efficiently pass information off team to team. The implementation team has been incredibly helpful in the process.
Avantages :
I am thrilled to be able to easily tailor the software to the individual needs of scientists as everyone plays incredibly different roles, but we all come together to look at the data as a whole to make large company decisions. We have not been using the software as an entire company just yet, but we have liked the implementation process with Benchling's support to create the platform our company needs to be successful.
Inconvénients :
One of the challenges we have found as we've begun to use Benchling more is that there are some features we've gotten used to using and rely on, but then they will disappear. We understand Benchling is constantly changing and tweaking to better help R&D, but some changes come out of nowhere and mess some of our plans up. Most changes are minor here or there, but when needing to count on a software for easier day-to-day use you need the simple things to work.
Megan
PhD Candidate (É.-U.)
Recherche, 501-1 000 employés
Temps d'utilisation du logiciel : plus de deux ans
Our lab loves this website
Commentaires : Overall I'd highly recommend this for any academic lab planning to use an ELN.
Avantages :
This is a great way to have a collaborative electronic lab notebook among a lab. Easy to share protocols and lab notes, and it's also easy to update the notebook by date and topic. Overall it will be hard to go back to a printed lab notebook after using Benchling. I also like the sequence feature, I refuse to use anything else (ex. Geneious, ApE) for sequence analysis.
Inconvénients :
Sometimes it can be slow, especially when uploading files to the notebook pages. Also, it would be nice to have photos in a grid form rather than one per line in the notebook. It can make the entries lengthy if there are so many pictures (ex. plate pictures).
Suomia
Graduate Student (É.-U.)
Hôpitaux et soins de santé, 2-10 employés
Temps d'utilisation du logiciel : plus d'un an
Ease of Use
Commentaires : Over all, I honestly love benchling. Its so useful when it comes to cloning and helps visualize the plasmids so easily for me, and students that I teach. I love how I can edit and work on my projects easily, and there is so much easy ways to edits and write notes for reference. I will continue to use benchling in the future b/c i love it so much!
Avantages :
Because I work with plasmids, the primer creation and alignment tool are my favorite parts of Benchling. I often need to create primers to double check my plasmid is correct and they have been so easy to make! Especially since benchling remembers the primers that I make, and logs them in by name and location on the plasmid for future reference. The alignment tool has also saved me alot of time when it comes to double checking my plasmid size and inserts.
Inconvénients :
While i get the location and placement of the Projects tab, that has been a frequent headache to me. It brings up issues when projects are shared by other people in the lab and they only allow me to just see the project and not edit it. I feel like there should be a tool where we can take a project someone shares with us, and edit it and save it easily to our own files. Constantly copying and pasting plasmids from one location to another gets annoying after the 30th plasmid.
Thomas
Sr research assistant (É.-U.)
Produits pharmaceutiques, 501-1 000 employés
Temps d'utilisation du logiciel : plus de deux ans
The best molecular biology software I ever used in 10years+ of research
Commentaires : I use it almost everyday when I have cloning to do or protein analysis and I love it. I used a lot of different software in the past and this one is the best by far.
Avantages :
It is great to use, super easy to go from DNA to protein. Easy to visualize everything and to align sequences. I just can't do without anymore.
Inconvénients :
I would like the restriction enzyme sites to be better highlighted on the sequence sometime, but it is really minor.