CartonCloud
Description de CartonCloud
CartonCloud est un système WMS (Warehouse Management System) et TMS (Transport Management System) facile à utiliser, dont la mission est de simplifier la logistique complexe. Spécialement conçu pour
Lire la suite
le secteur des PME 3PL, CartonCloud est parfait pour les entreprises qui stockent, préparent et livrent des marchandises pour le compte de leurs clients. Les commandes peuvent être importées automatiquement, la visibilité est fournie à vos clients et la facturation est automatisée à 100 %. C'est comme une Xero pour la logistique.
Afficher moins
Qui utilise CartonCloud ?
Pour les petites à moyennes entreprises de logistique 3PL. Entreprises qui stockent, préparent et livrent des marchandises pour le compte de leurs clients.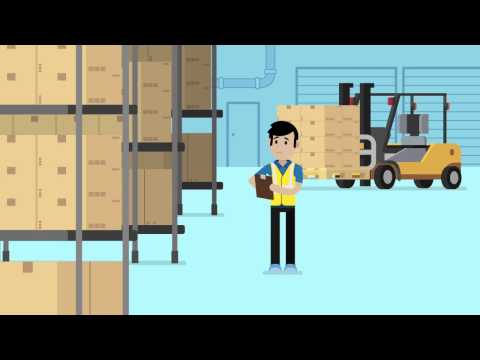 Vous hésitez à choisir CartonCloud ? Comparez-le à une autre option populaire
Indisponible dans votre pays
Version gratuite
Version d'essai gratuite
Version gratuite
Version d'essai gratuite
Pourquoi ce message s'affiche-t-il ?
Alternatives à CartonCloud
Matt
Dispatch Manager (Australie)
Production alimentaire, 11-50 employés
Temps d'utilisation du logiciel : plus d'un an
Great way to manage deliveries and save paper!
Commentaires : We no longer need to call the driver every time a customer asks how long away their delivery is, we have save a heap of paper not having to get invoices signed, and we have been able to manage pick ups and deliveries on the fly.
Avantages :
We can see our daily delivery routes from each state, schedule in pick ups and save POD's all from the same software. No need for the drivers to get copies of the invoice signed! All from a few clicks on the computer!
Inconvénients :
Some aspects of managing customers addresses, on forwarders etc could be a little bit more user friendly; however, the carton cloud team are always happy to help out!
Logistique et chaîne d'approvisionnement, 11-50 employés
Temps d'utilisation du logiciel : 6 à 12 mois
Source : SoftwareAdvice
Business Transformation
Commentaires : Very positive, the team at Cartoncloud have been very open to assisting us when we need them and also to support the process of on-boarding our customers. [SENSITIVE CONTENT] and the team have been available and responsive to our needs, even to visits at our site in Brisbane. We have learnt that it requires a certain level of trust to manage the change and let Cartoncloud do what its meant to do, and we continue to look at ways we can continue to take advantage of all the elements of the platform that we can keep unlocking as we continue of transformation project in the business.
Avantages :
We are always looking for continual improvement in our business , and part of this was reviewing our Operating platform. Cartoncloud having been our choice to move forward with, has very clearly identified for us very positive changes to how we manage our Warehouse and Transport processes and allowed us to quickly take advantage of the efficiencies we can unlock within Cartoncloud as our new operating platform. Its easy to use for our team and been widely accepted by our customers/partners as a very positive way to improve the way we work together. We are very pleased with how we are progressing as we continue to embed the new processes in the business.
Inconvénients :
As with anything new, there are change elements your business has to adapt to, so moving from something we had been using for many yrs, and that our staff were completely used to, has had some challenges. We chose to be deliberate about the integration into our business, and perhaps would like to have made the changeover faster, but the progress has suited our own people and our customers, as we looked to mitigate any risks, and also reap the benefits of each part of Cartoncloud that we have 'switched-on' as we have progressed. We have worked very closely with Cartoncloud to make sure the changeover has happened smoothly and we have also shared ways that can assist our ability to adapt but also some ideas that could improve some areas of Cartoncloud based on our own experience.
Dilraj
Sr. Software Developer (Inde)
Utilisateur LinkedIn vérifié
Logiciels, 501-1 000 employés
Temps d'utilisation du logiciel : 1 à 5 mois
Awesome transport management system for companies
Commentaires : An easy to use transport management system which allows its clients to do business hassle free.
Avantages :
Its a great software for logistic companies to boost productivity and provide better service. Features like automated data entry and invoicing makes it more easy and reliable. Its easy to set up and ensures full support from managing staff to address any issues.
Inconvénients :
Great software overall but it should come with more ready to use integrations with other big platforms.
Paul
Business Development & Logistics Manager (Australie)
Transport routier/ferroviaire, 11-50 employés
Temps d'utilisation du logiciel : plus de deux ans
MB Logistics review of CartonCloud
Commentaires : Carton Cloud is a very user friendly system, we have saved valuable man hours with this system. The after sales help offered by [SENSITIVE CONTENT] is second to none with helping set up customer rates, zone sets and any customized requirements we may need. This is a very important aspect with any system and Tony sure does meet and exceed my expectations.
Avantages :
It is the best warehouse/transport management system available.
Inconvénients :
The only con is there isn`t any item level scanning available for the transport management system at the moment, however I do believe it is currently under development.
Joseph
General Manager (Australie)
Logistique et chaîne d'approvisionnement, 2-10 employés
Temps d'utilisation du logiciel : plus de deux ans
Source : SoftwareAdvice
Great system!
Commentaires : I have loved Carton cloud since we implemented , it is fast, easy and reliable and its been great to get rid of paperwork and have everything captured on the carton cloud system which made chasing , checking and invoicing so easy.
Avantages :
The system is really easy to use and does everything you need it to with software updates always getting released it seems just to get better and even more functional, it was also very easy to set up and implement and we were off the ground and running straight away without any setbacks. The system is always very fast and smooth and never really has any issues which in the odd occasion something does happen it is fixed quite quickly.
Inconvénients :
If you have multiple warehouses or one customer with different sub businesses that is set up in CC as a different customer example would be a B2B and B2C(Online) , you couldn't transfer stock between them you would have to add the normal steps in of a Sales order then PO it into the other sub business which isn't very efficient.