AlertMedia
Description de AlertMedia
AlertMedia est un logiciel de communication d'urgence de pointe à l'échelle mondiale. Le système de messagerie bidirectionnel et les services de surveillance vous permettent d'assurer à votre
Lire la suite
personnel de rester protégés, informés et connectés au cours de toutes les phases d'urgence. Rationalisez les notifications sur l'ensemble de vos appareils grâce à une interface intuitive et facile d'utilisation. L'intégration est rapide et sans effort, tandis qu'un support client est disponible 24 h/24, 7 j/7.
Afficher moins
Qui utilise AlertMedia ?
Soins de santé, fabrication, organismes à but non lucratif, services bancaires/financiers/juridiques, bâtiment, services publics, commerces de détail, établissements de transport/fret ou toute organisation disposant d'un groupe d'individus à notifier.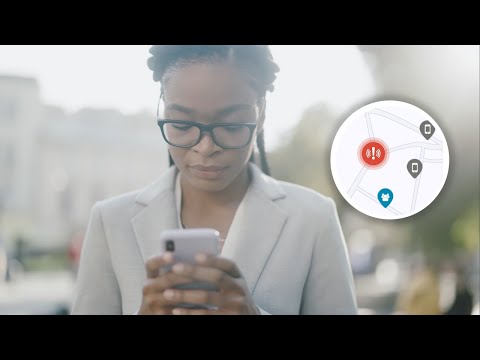 Vous hésitez à choisir AlertMedia ? Comparez-le à une autre option populaire
Indisponible dans votre pays
Version gratuite
Version d'essai gratuite
Intégrations introuvables
Version gratuite
Version d'essai gratuite
Pourquoi ce message s'affiche-t-il ?
Alternatives à AlertMedia
Blane
VP, Enterprise Continuity, Security and Safety (É.-U.)
Services financiers, 5 001-10 000 employés
Temps d'utilisation du logiciel : plus de deux ans
Alternatives envisagées :
AlertMedia Is My Go To Solution
Commentaires : We have realized tremendous value in taking care of our employees and their families. They know we sincerely care and have invested in their safety. AlertMedia gives me and my team the ability to monitor, prepare, alert and account for our team during hurricanes, severe weather, active shooter events, wildfires and more. It's hard to put a price on that kind of peace of mind, but AlertMedia far and away makes this return on investment one of the best we have.
Avantages :
Our employees are the most important part of Fairway and it's our job to protect them. The ability to contact and alert employees all over the country for any emergency situation that may impact them has been the foundation for our Crisis and Emergency Management operations. It has also been a key business driver for us and allows less disruption and the the shifting of work if needed. With AlertMedia we are able to proactively monitor our 9700 employees across the US. Our employees have been in almost every major weather event of the last three years and I have received many emails and letters of thanks for looking out for them and their families.
Inconvénients :
I have used most if not all of the main Emergency Notifications Systems on the market in my 27 years in IT, mainly Everbridge, xMatters and others where cost outweigh the benefits. AlertMedia's innovation roadmap and customer input has made then stand out. With this close relationship AlertMedia has with its customers we see new features added to help provide us better situational awareness.
Réponse de l'équipe de AlertMedia
il y a 2 ans
Thank you so much for leaving us a review! We are dedicated to helping our customers keep their people safe and informed through any critical event that comes their way and it truly makes our day to hear that AlertMedia has helped you proactively protect your people through so many severe weather events.
HALLIE
Strategic Planning Manager (É.-U.)
Secteur maritime, 201-500 employés
Temps d'utilisation du logiciel : 1 à 5 mois
So Much More than an Emergency Communications Tool
Commentaires : Our experience with AlertMedia has been phenomenal. As the head of Strategic Planning, I implement a lot of software. This has by far been the easiest implementation. From researching the company, presenting the added value to the executive team for consideration, contract negotiations with our legal department, and implementation of our niche departments with varying needs, it has been great. The responsiveness of our Customer Success Manager is fabulous - I'm talking under an hour most times. Truly great experience all the way around.
Avantages :
This product is so easy to use. It answered multiple needs for our company and allows other admins to take charge of their departments thus alleviating the administrative burden on the top-tier administrator. Buy-in is always a concern when considering a software purchase. With this product, the feedback I have received from department or regional managers is, "If anyone says this is hard to use, they should be fired." This is a win on multiple levels. Plus, all communication is organized and stored for reference later if need be - no endless emails or texts to track down.
Inconvénients :
There are some very specific use cases that the graphical data does not support. However, our success manager was amazing at listening to our needs, evaluating the system's capabilities, and providing a solution that works for us. When I say solution, I am not talking about a workaround that kind of gives us what we need, it answers our need. We just got there via a different path than expected.
Réponse de l'équipe de AlertMedia
il y a 2 ans
Thank you so much for your feedback! We're so happy to hear that your experience with AlertMedia has been positive since day 1 and that our customer success team has helped you build a solution that drives effective communication across your organization. This is music to our ears!
Kyle
Technical Product Support Manager (É.-U.)
Utilisateur LinkedIn vérifié
Services et technologies de l'information, 1 001-5 000 employés
Temps d'utilisation du logiciel : 1 à 5 mois
Alternatives envisagées :
Great software and Support!
Commentaires : My experience from sale to implementation has been very good. The support team is as good as many have eluded to and both the sales and customer success teams have been very responsive and helpful. The product is heavily used in our Org and plays a critical role in communication to clients. Being able to use the product to quickly get out communication internally and externally has been a huge benefit for us. I am definitely an advocate of AlertMedia!
Avantages :
• Intuitive UI • Easy to implement • Great customer service! • Fast sending of notifications • Great feature set • Multi-purpose use cases
Inconvénients :
Aside from a few minor bugs and a few enhancement requests, I haven't had any significant negative experiences.
Réponse de l'équipe de AlertMedia
il y a 2 ans
Thank you for leaving us a review! We are so glad to hear that AlertMedia has helped you quickly communicate with your employees and customers. We are always releasing new features and product enhancementswe will have your Customer Success Manager reach out to share some of the exciting updates we have coming up.
David
Security Officer (É.-U.)
Sécurité et enquêtes, 501-1 000 employés
Temps d'utilisation du logiciel : plus d'un an
Alert Media Software is great
Avantages :
I like the fact you can pick your option on what type of notification you want to send . I like where you can choose your events. I also like how you can access alert media through the mobile app or go through the web. The software allows you to keep track of all communications related to one incident. I really like how you can customize the message for each channel, meaning you might decide to add a custom subject line for email, or record your own voice for a voice call. I also like how you can send your message using voice call, mobile app push, email, text message, and social destinations like Facebook or Twitter and by default. I feel like your messages will send simultaneously on all selected channels and for read confirmation notifications you can choose to send your message in a cascading manner, allowing you to choose the order in which your message will be sent on the selected channels.
Inconvénients :
No I feel Alert Media has everything that I would need to conduct business with the company and its employees
Réponse de l'équipe de AlertMedia
il y a 2 ans
Thank you for leaving us a review! We are focused on providing our customers with simple and flexible communication options like the ability to customize your message per channel and cascade delivery. We are so glad to hear this has been helpful for you and your team.
Will
Safety Manager (É.-U.)
Matériaux de construction, 501-1 000 employés
Temps d'utilisation du logiciel : 1 à 5 mois
Alternatives envisagées :
Quality and Excellent Service
Commentaires : Very satisfied with my experience, so far.
We have had a few issues come up and the responsiveness of the AlertMedia leadership jumping in and address the issues was a testament to their dedication to meeting the needs of their customers.
Avantages :
A key feature AlertMedia has that others don't, allows our production facility to check off individuals we see safely outside. Not all employees have their cell phone/ device with them while they are on the production floor. Those individuals that are unable to respond with their status, need to be located and checked off. We need to be able to respond on their behalf when we see that they have safely evacuated so we know who is and is not accounted for. App navigation is easy.
Inconvénients :
(no opt out option for employees) A profile has to be created for each employee and in order to do that an email or phone number has to be provided. An employee cannot exist in the system without email or phone number. Some employees don't want an email or phone call or text or alert from the app and would rather just follow their coworkers. We have to have them in the system for evacuation reasons, and we cant make up a number or email or use a supervisors email, the system catches that and wont proceed with creating the employee.
Réponse de l'équipe de AlertMedia
il y a 9 mois
Thank you for your review! It makes our day to hear that you've had a great experience with AlertMedia and our dedicated support teams. If you would like to offer your people a way to opt-in or out of AlertMedia, we offer a customizable registration page that you can circulate internally for employees to easily elect to receive notifications.