Description de PowerSchool
Système de gestion scolaire qui accélère les processus d'enregistrement des élèves, la vérification des compétences, l'analyse, la conformité et le paiement.
Qui utilise PowerSchool ?
Non fourni par l'éditeur
Où peut-on déployer PowerSchool ?
Basé sur le cloud
Sur site
---
À propos de l'éditeur
PowerSchool
Situé à Folsom, É.-U.
Fondé en 2000
Assistance PowerSchool
Support téléphonique
Chat
Pays disponibles
Canada, Inde, États-Unis
À propos de l'éditeur
PowerSchool
Situé à Folsom, É.-U.
Fondé en 2000
Assistance PowerSchool
Support téléphonique
Chat
Pays disponibles
Canada, Inde, États-Unis
PowerSchool en vidéos et en images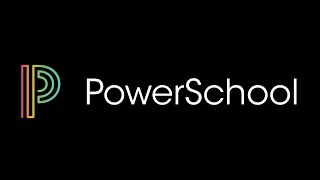 Comparez le prix du logiciel PowerSchool avec ses alternatives
Fonctionnalités - PowerSchool
Configuration et suivi des objectifs
Gestion de l'apprentissage
Gestion de la communication
Gestion de la formation
Gestion des classes
Gestion des enseignants et du personnel scolaire
Gestion des performances
Gestion des rémunérations
Gestion des évaluations
Gestion du recrutement
Gestion financière
Infos/dossier d'étudiants
Inscriptions et intégrations
Intégration des employés
Intégrations de tiers
Planification de la relève
Plans de développement individuel
Portail parent
Rapports et analyses
Rapports et statistiques
Relevé de notes
Suivi des présences
Alternatives à PowerSchool
Aaron
Teacher (É.-U.)
Utilisateur LinkedIn vérifié
Gestion de l'enseignement, 1 001-5 000 employés
Temps d'utilisation du logiciel : plus d'un an
PowerSchool: Nice Interface and Easy to Use Features
Commentaires : Overall, PowerSchool offers an easy to navigate attendance and grading system for schools. They have done a nice job with the layout in that most things are easy to find and where you would be expected to find them. There are many customizations available at the district level, so successful implementation will also be dependent on your district set up and ensuring that they are getting input from the appropriate stakeholders.
Avantages :
My school district switched over to PowerSchool about a year and a half ago. I now use it for grades, attendance, lunch counts, reports, and many other things. What I like most about PowerSchool is the interface. As a teacher, when I log in, the initial screen shows the things I use on a daily basis- attendance, lunch count, and contact information. I like that it is set up in a way that the things I use the most are right there. There is then an additional menu called "Power Teacher Pro" that is used for things like grade entries and reports that I might use more on a monthly basis. The report options offer lots of different variables and allows the user to create PDF, excel, and other types of files. Having these different options has been helpful.
Inconvénients :
The user experience has been a positive one for me. However, the initial training we received could use some improvement. The training modules are fairly dry to sit through and can be confusing to navigate.
Melissa
Finance Manager (É.-U.)
Vente au détail, 2-10 employés
Temps d'utilisation du logiciel : 6 à 12 mois
Alternatives envisagées :
Great for employee training!
Avantages :
We loved using Powerschool for new employee training. It had so much to offer and was very easy to use!
Inconvénients :
There is nothing that I dislike about Powerschool.
Gestion de l'enseignement, 11-50 employés
Temps d'utilisation du logiciel : plus de deux ans
Powerschool . . . it does a lot, but could use some tweaks.
Commentaires : In terms of housing student information, completing attendance and lunch count, and entering class scores, I appreciate the functionality. The report card function needs some minor upgrades to make it more user friendly on the teacher end.
Avantages :
I appreciate that I can access my students' demographic information easily. Attendance and lunch count are easy, as well. The student information management aspect of PowerSchool is intuitive. I rarely have to go to our school secretary for details, like I would have in the past.
Inconvénients :
The report card function needs some adjustments. The score entry section works well. It even allows you to adjust the font, which my older eyes appreciate. However, the printable report sent to parents each trimester is uncomfortably tiny in terms of font size. Even the comment section is very tiny, and those are some of the most valuable aspects of the report. Also, I'd very much appreciate being able to have a screen view that allowed me to look at each student's individual reports. This would be very helpful in looking for missing scores prior to report cards being printed. I have to do a lot of scrolling and clicking to track an individual child's scores over various subject areas. A single student screen view that allowed me to enter scores, if needed, would be a nice boost to the usability of this product.
Kathryn
Executive Assisitant (É.-U.)
Matériaux de construction, 1 001-5 000 employés
Temps d'utilisation du logiciel : plus de deux ans
It Does the Job
Avantages :
Use it mainly for grade management. It does fine with this, but other features are not as useful.
Inconvénients :
Wish it had the ability to fill in a grade for every student NOT already assigned a grade. (i.e., enter the few non-100s and then just fill everyone who did score a 100). Also wish it would integrate with Canvas better. It is not easy to select just parents for sending an email (too many clicks and fields to work through).
Adelyn
Chief Executive Officer (É.-U.)
Utilisateur LinkedIn vérifié
Temps d'utilisation du logiciel : plus de deux ans
I used this software in middle school and starting sophomore year in high school.
Commentaires : I think this was a significant upgrade from the software my school used to use for grading, although that software did have the grade calculation function that we wished PowerSchool had. The best thing about now using PowerSchool is that it doesn't crash as easily and it's easier to see grades at a glance. Additionally, teachers can make announcements and that function has been really helpful for my school as a whole.
Avantages :
My favorite function in this software is that you can submit assignments through this and it will send you an email update that lets you know that it was turned in. This is helpful because sometimes teachers don't notice that something was turned in and will count it late and this way students have a way to back up their claim that it isn't late. I also really like that teachers can do things like vocab tests and simple multiple choice tests that self-grade and auto-input the grades because it's less work for both the teacher and the student and it's a fast turnaround. The third thing that I like about this software is that you can look at the calendar on the landing page and immediately see which assignments are more urgent (in terms of due dates). This makes our lives a lot easier because that way we don't have to write all the dates down for the assignments we have yet to complete.
Inconvénients :
The software will sometimes crash and give us a picture of a cat with a ball of yarn and say that it's just tangled up, which gets frustrating because a lot of people my age obsessively check their grades and remind themselves of assignments, and we get very fidgety and stressed out if we can't see the grades because of all the things that could be being updated but that we just aren't able to see. Also, as far as my school's use of this software goes, we can't test to see what our grade would be if we get a certain grade on another assignment that the teacher has assigned point values to already. This is a function available in some other softwares in this category so students get frustrated that it's possible but the school makes it so we have to use outside resources to figure it out, or just our general math knowledge, when it could be much easier.