ConvertKit
Description de ConvertKit
Logiciel d'e-mail marketing pour les créateurs prenant en charge le contenu conditionnel pour différents types d'abonnés.
Afficher moins
Qui utilise ConvertKit ?
Le but de ce logiciel est d'aider les créateurs à gagner leur vie en ligne. Un créateur peut être un blogueur, un poète ou un podcasteur... Les créateurs gagnent leur vie en effectuant un travail qui leur importe et en ligne.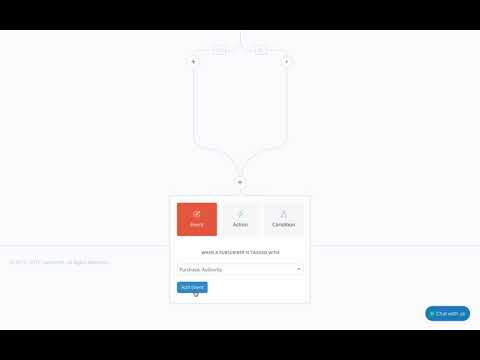 Vous hésitez à choisir ConvertKit ? Comparez-le à une autre option populaire
Indisponible dans votre pays
Version gratuite
Version d'essai gratuite
Version gratuite
Version d'essai gratuite
Pourquoi ce message s'affiche-t-il ?
Alternatives à ConvertKit
Emilie
Fondatrice (Canada)
Conseil en gestion, Auto-entrepreneur
Temps d'utilisation du logiciel : 6 à 12 mois
Une gestion saine de sa email list grâce à Convertkit
il y a 4 semaines
Nouveau
Commentaires : Excellent service à la clientèle, facile de s'adapter à l'outil et je sens que cette plateforme est très sécuritaire, à la fois pour moi et pour la confidentialité de mes abonnés.
Avantages :
Avec Convertkit, il n'y a pas de frais caché. Lorsqu'on est membre, nous avons accès à tout ce qui est inclus dans notre plan et les fonctionnalités sont nombreuses. En bonus, le design épuré me permet d'être efficace.
Inconvénients :
En tant qu'utilisatrice francophone, depuis quelques mois, je ne suis plus capable d'écrire directement dans mes infolettre avec les raccourcis claviers pour écrire mes accents. Ce qui est tannant car je dois faire du copier-coller. Avant, ça fonctionnait toutefois.
Amber Rose
Blogger (É.-U.)
Utilisateur LinkedIn vérifié
Marketing et publicité, Auto-entrepreneur
Temps d'utilisation du logiciel : plus de deux ans
Best Email Marketing Software
Commentaires : ConvertKit has been the best email marketing software I've used. Even though there are free products, start with ConvertKit. You'll make the switch eventually so just start here.
Avantages :
My favorite feature of ConvertKit is how thorough everything is. For example, there are multiple ways to accomplish your goal, which means you can chose a method that works for you and be successful. The metrics feature is amazing - you always know if your emails were received well from your subscribers. I love the ability to have a series, to test your headlines, and to understand the analytics. The BEST feature is the tagging feature. You can have multiple businesses, lists, and passions but still use ONE product. Just use the tagging feature to give your subscribers identifying tags and you can send them curated emails based on what you know about them. I have used Aweber and Mailchimp - ConvertKit is best.
Inconvénients :
Sometimes the software can have a learning curve. There are robust features (which make the price VERY worth it), but knowing how to use everything can be challenging . There is a lot to remember. Yes, they have templates and guides and support, but it's still a bit to learn.
Formation professionnelle et coaching, 11-50 employés
Temps d'utilisation du logiciel : plus d'un an
Alternatives envisagées :
Good for Segmenting
Commentaires : Does what we neede it to and was an upgrade from our prior platform (Mailchimp). We can easily create attractive and effective newsletters, email campaigns, landing pages and sign up pages that work across the rest of our tech stack, and it's easy to sort and segment all f that data on the backend for targeted campaigns. Does what we need it to and at a fair price.
Avantages :
I love the segmenting and the aiblity to sort by anynumbr of tags in ConvertKit. It reallyenables us to create oppourtniteis tostudy our clientele based on defifient and specific needs and the communitcate to onlyt hose parts of the population at given times for certain services. This is key for us an the primary reason we switched from our old esp.
Inconvénients :
I wish there was an easy way to capture mobile phone numbers for us to integrate SMS communcation and automations. So often after we connect with clients we would love to send a quick follow up message that doesn't warrant a full email and this tool does not have full functionality for that.
E-learning, Auto-entrepreneur
Temps d'utilisation du logiciel : plus de deux ans
Lots of quirks, customer service is awful
Commentaires : Overall, it's an ok tool. A lot of the glitches have cost me money (i.e. sending coupons to my list and excluding purchasers... only to find out prior purchasers still received the email). I've had requests for "discounts" from people who have received these emails after purchasing a product at full price. They are not happy. When people get stuck in sequences they go "cold"... then I end up sending a reengagement sequence before removing from my list and these people get very mad too... they have been expecting to hear from me and think that I don't send to my list regularly. Overall I really feel like just a number to ConvertKit. They don't care about my business and charge a FORTUNE. I think this product has hurt my business, cost me money and soured my reputation. In my opinion if they are charging such a premium price it really should be top notch and this really falls short in a lot of ways. I really wish I thought long and hard before signing up with them as it's going to be a NIGHTMARE to switch. I feel really "stuck" with using them and it's such a nightmare to manage at this point.
Avantages :
I like the features this has - the visual automations are great. It gives you the ability to customize how your subscribers will go through your funnel. The forms are easy to create relatively easy to set up.
Inconvénients :
The system is really quirky. I often times get people "stuck" in my funnel where they opt out of a sequence and then are just sitting in an automation. It gets really frustrating trying to troubleshoot all of the scenarios and errors that can happen. Overly complex to deal with. I've noticed that certain things that should just work need special attention... like moving to the next part of an automation sequence when leaving another. Or "rules" you don't remember making end up messing up other tags or segments. There's literally no way to troubleshoot this stuff on your own the information is just not available so you'd have to go through every individual subscriber to see how they got stuck or got sent an email they shouldn't. If you're looking for support... GOOD LUCK. This is the worst support I've had. They have a chat and you get switched from person to person over the course of multiple days. They sometimes send an email with the support details, and if you reply to that apparently the chat people don't receive it. I've repeated myself over the course of 5 days now and still can't get anyone to understand the issue.... let alone apologize for a mistake that looks like a glitch in their system. I've asked for a manager and the people on the chat just ignore that. There's no phone number to call. It's like talking to a brick wall. I also don't like that there's very little you can do to customize emails. You really can't design them in any way.
Olga
Founding CEO & Principal Business Growth and Marketing Coachsultant (É.-U.)
Marketing et publicité, 2-10 employés
Temps d'utilisation du logiciel : plus de deux ans
Alternatives envisagées :
The email marketing software that will make your content shine
Commentaires : We have been using ConvertKit for 3.5 years now and we don't plan on going anywhere else! If you're looking for an email marketing platform that grows with your business and subscriber list, and that's straightforward to use as well as efficient, then you don't need to look any further than ConvertKit. My team and I find that it allows us to meet our goals quickly, deliver quality content, and all without overcomplicating things. Sometimes simple is best!
Avantages :
It's hard to find things not to like about ConvertKit. I think one of the best things is that there is no major learning curve. You don't have to be an expert in email marketing to understand how to use the software. Everything is pretty intuitive. And when you do have a problem figuring something out, they have amazing tutorials available as well as a very responsive and helpful customer service team. Each time I ran into an issue, it would be solved by their team in a blink of an eye. I also love that it integrates with the software we use at our company and with our clients, such as Acuity Scheduling and LeadPages. Finally, ConvertKit has all the features we need for our email marketing efforts to be a success: great segmentation, automations, and confirmation email option.
Inconvénients :
I think their reporting and their A/B testing could be more advanced. However, given they're constantly improving things, I believe that these features will soon be improved. I will say that for the needs of small businesses and teams, what ConvertKit offers is absolutely sufficient.