Description de Uberall CoreX
Aide les entreprises à augmenter leurs recettes locales en optimisant leur présence et leur marque sur tous les canaux numériques pour la recherche mobile et locale.
Qui utilise Uberall CoreX ?
Un outil web de gestion du marketing de localisation avec API (Application Programming Interface) qui permet aux entreprises de gérer les informations client, la navigation, les articles sur les réseaux sociaux, les retours d'opinion, les rapports internes, etc.
Où peut-on déployer Uberall CoreX ?
Cloud, SaaS, web, Mac (ordinateur), Windows (ordinateur), Android (mobile), iPhone (mobile), iPad (mobile)
À propos de l'éditeur
uberall
Fondé en 2012
Support téléphonique
Chat
Langues
allemand, anglais, espagnol, français
Uberall CoreX - Prix
À partir de :
Non fourni par l'éditeur
Non, pas de version gratuite
Uberall CoreX n'est pas disponible en version gratuite.
À propos de l'éditeur
uberall
Fondé en 2012
Support téléphonique
Chat
Langues
allemand, anglais, espagnol, français
Uberall CoreX en vidéos et en images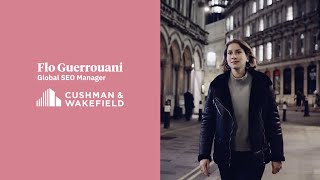 Fonctionnalités - Uberall CoreX
Alertes/Notifications
Analyse des sentiments
Campagnes multicanales
Demande d'avis
Gestion SEO
Gestion de contenu
Gestion de l'expérience client
Gestion des commentaires
Gestion des commentaires négatifs
Gestion des réponses
Génération d'avis
Mesure des performances
Modèles personnalisables
Notification en cas d'avis émis
Notifications en temps réel
Rapports et analyses
SEO Audit
Segmentation de la clientèle
Stratégie de marque personnalisable
Suivi de l'engagement
Suivi de position Google
Suivi des médias sociaux
Surveillance des avis émis
Tableau de bord
Visualisation de données
Alternatives à Uberall CoreX
Vladimir
Technical SEO Lead (É.-U.)
Utilisateur LinkedIn vérifié
Services et technologies de l'information, 51-200 employés
Temps d'utilisation du logiciel : Essai gratuit
Great Yext analog
Commentaires : I was searching for a Yext substitution. I found Uberall, I have a call with their representative. Our company tried a tool and it worked for us.
Avantages :
Price per location/number of directories your business will be submitted, the ability to create custom pages with a builder.
Inconvénients :
I have only positive experience while been using Uberall. I don't have anything in mind that is really would bring me negative experience.
Réponse de l'équipe de uberall
il y a 3 ans
Hi Vladimir, Thanks so much for your feedback on the Uberall platform. We are so glad that you love using our listings solution and our custom page builder and we are always striving to deliver the best experience possible for our customers.
Melody
Local Sales and Marketing Director (É.-U.)
Restaurants, 201-500 employés
Temps d'utilisation du logiciel : 6 à 12 mois
Momentfeed user
Commentaires : Overall, I have enjoyed my experience using Momentfeed. There are many added features that we have through momentfeed that we didn't previously have access to with birdeye (Insights and reporting section, paid media)
Avantages :
My favorite aspect of MomentFeed is the Paid Media Module. The Paid Media Module is where you can create Facebook Ads. What I love about the Paid Media Module is how much more detailed you can make your ad campaigns versus going directly through Facebook. Momentfeed makes it easy to optimize your campaigns objective, delivery, and call to action. I also enjoy how I can create a campaign for all 3 of my stores at once. Previously I was boosting each store's post individually, which was much less detailed and a lot more work.
Inconvénients :
One thing I do not like about MomentFeed is the reputation management tool. We previously used birdeye and all reviews were left in one place. On MomentFeed, I have to filter through each platform to view and respond to reviews (Yelp, Google, Facebook, etc...).
Réponse de l'équipe de MomentFeed
il y a 2 ans
Hi Melody, Thanks for the thoughtful review. It is great to hear that your team is benefiting from Paid Social Media Manager. We also appreciate your feedback on the Reviews Management capabilities. Our product team is always looking for ways to improve the platform so we appreciate the feedback and will share with our internal team. Please don't hesitate to email support@momentfeed.com with any questions. - Kyle Koch, MomentFeed VP of Client Success
Natalie
digital marketing manager (É.-U.)
Banque, 1 001-5 000 employés
Temps d'utilisation du logiciel : 6 à 12 mois
Good Account Manager, Ok Product
Commentaires : Some updates went live quickly.
Avantages :
The dashboards were intuitive, especially after the most recent round of updates. Customer service was responsive.
Inconvénients :
The updates that were supposed to be aggregated across 300+ sites sometimes worked, and sometimes did not. Out dashboard indicated that our information health was 100% but after a brief spit check of some of the live listings, that was not the case.
Utilisateur vérifié
Head of Digital Marketing (R.-U.)
Utilisateur LinkedIn vérifié
Ressources humaines, 1 001-5 000 employés
Temps d'utilisation du logiciel : plus d'un an
Multiple locations? Need help managing them? Uberall is your key
Commentaires : In order to maintain our directory listings (mainly Google) Uberall allowed the business to solve this easily. Location managers are added per location to manage their individual directory. Benefits are the improved local SEO and brand online reputation management.
Avantages :
The ease of implementation and changes
Inconvénients :
I really can't think of any right now.
Alternatives envisagées : Yext
Logiciel antérieur : Yext
Pourquoi passer à Uberall CoreX : The customer service was far superior. The product offered similar directories to Yext. Uberall was better value for money and the team has a sense of humour, unlike the Yext robots.
Réponse de l'équipe de uberall
il y a 3 ans
Thanks for your feedback. It's great to hear that you are finding our software to be so easy to use and that it's helping you to maintain your listings accuracy.
Lauren
Marketing Manager (É.-U.)
Produits alimentaires, 501-1 000 employés
Temps d'utilisation du logiciel : plus d'un an
Taziki's MomentFeed Review
Avantages :
The MomentFeed team is incredible to work with. They are easy to access and solve problems quickly. They are making massive strides in development this year to what was already a great product. MomentFeed has made Social Media and Reputation Manage simple for our locations and convenient for us to monitor on a corporate level. MomentFeed has been a game-changer for Taziki's!
Inconvénients :
I love that we have the ability to track the performance of keywords, but the platform needs to be updated for a better user experience.
Réponse de l'équipe de MomentFeed
il y a 2 ans
Thanks for the review Lauren! We truly appreciate the feedback and are glad to hear that MomentFeed has been a game-changer for you and your team. We look forward to continuing to support your business. -- Kyle Koch, MomentFeed VP Client Success