Eurekos
Description de Eurekos
La plate-forme Eurekos LMS est la voie à suivre pour la formation en entreprise et l'éducation des clients. • Expérience avérée dans la formation des clients et des produits. • améliorer la performanc
Lire la suite
e des employés via l'apprentissage. • Outil de création intégré. • Administrateur fort. • Interface apprenant disponible dans plus de 100 langues. • Disponible sur n'importe quel appareil, ordinateur de bureau, mobile et tablette. • Intégrations natives à Office 365, MS Teams, Zoom, Google, Stripe, Salesforce et bien plus encore. • Certification ISO/IEC 27001 et ISO/IEC 27701 (vie privée).
Afficher moins
Qui utilise Eurekos ?
Eurekos fournit une solution de formation parfaitement adaptée aux entreprises, aux entreprises mondiales et aux organisations qui ont besoin de solutions d'entreprise étendue (B2B/B2C) et pour l'apprentissage en ligne en entreprise.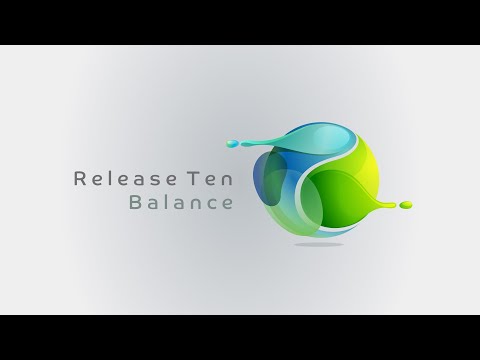 Vous hésitez à choisir Eurekos ? Comparez-le à une autre option populaire
Version gratuite
Version d'essai gratuite
Version gratuite
Version d'essai gratuite
Pourquoi ce message s'affiche-t-il ?
Laren
Frontend Web Developer (É.-U.)
Utilisateur LinkedIn vérifié
Think tanks, 11-50 employés
Temps d'utilisation du logiciel : plus d'un an
Already great - this platform keeps getting better
Avantages :
For over a decade I have been an administrator of several platforms we have used for our 'community of practice' work, so I have tried a lot of different platforms before switching over to Eurekos. I noticed right away that our team could work with the Eurekos platform without much assistance or training from me. This was new! It meant less work for me, and more work done by the team. And the course creators were having fun doing the work. In the past I would have had to layout much of the content myself and use a lot of CSS to make everything look nice. This platform keeps things simple so the layouts pretty much take care of themselves and look decent out of the box. You don't have to be a web designer to create a decent looking page. The course creation interface is both powerful and easy to use. Every kind of content is modular and can be dragged and dropped to any location in the layout. And there are various layout options to choose from. Creating an organized course structure is a snap, and it is flexible enough to easily alter as needed. Behind the scenes, the platform allows for granular user permissions control so important to our work. In the span of a year many features have been improved and substantive new features added. Users can now enroll themselves into the platform and choose activities to participate in. That is a great time saver for user administrators like myself. I could go on....
Inconvénients :
Eurekos is very focussed on functionality, and they really come through on delivering it. The graphic design of the platform is of professional quality, but it is mostly fixed. Giving the platform a unique branded look is allowed within limits, but options are more limited than I as a web designer would prefer.
Lee
Managing DIrector (R.-U.)
Vente en gros, 11-50 employés
Temps d'utilisation du logiciel : plus d'un an
Alternatives envisagées :
Online Learning never looked this good!
Commentaires : We shortlisted & demo'd 4 x LMS providers as part of our research into improving our online learning capacity. Eurekos shone though in their level of interest and care towards our business and our learning goals. This put them in pole position to demonstrate how the products vast potential could be adopted to make sure our learning experience could improve year on year. I'm also happy to report that the level of "pre-sale" attention we received continued all the way through the training & onboarding cycle, and continues still today as we try to develop & improve our offering.
Avantages :
The capability and flexibility seems almost endless. Our ability to wrap up & present learning options to individuals, teams or groups of our staff or customers is very powerful. There is also a very strong commitment to aesthetics and the way learning is presented via Eurekos...more so I would say than the U.S based systems we considered. The system does not take over your brand look or feel but it does more than any other LMS to ensure what is created always looks good....especially so on mobile devices.
Inconvénients :
We were a little disappointed to learn that the full Zoom integration is only fully functional with the large Corporate/Enterprise edition of Zoom (which we don't have). I think this is more a decision of Zoom than it is Eurekos though and we do know that other full integrations are available which would not require such a large video conferencing subscription.
Laura
Data-Protection-Officer (Allemagne)
Services juridiques, 2-10 employés
Temps d'utilisation du logiciel : 6 à 12 mois
Good platform with great features
Avantages :
The possibility of creating H5P elements and specially designed certificates.
Inconvénients :
The evaluation options currently available on the successful completion of the course by participants.
Valentina
Learning Manager (Italie)
Gestion de l'enseignement, 51-200 employés
Temps d'utilisation du logiciel : 1 à 5 mois
Alternatives envisagées :
Easy to use and great support
Commentaires : I would go back to using it any day, very straightforward and easy to use. The support from [SENSITIVE CONTENT] was exceptional.
Avantages :
It is a very straightforward product I would recommend it if most of your training is video-based. Although you also have an opportunity to create a personalised learning experience with a clear path. The platform is modular which makes it very easy to create learning modules. Overall great quality for a moderate price.
Inconvénients :
In the end we are not going to continue using Eurekos because of the lack of social component. There are forums but we were looking for integrations with instant messaging, topic-based forums with posted content by moderators.
Karen
Founder, teacher and administrator (France)
E-learning, 2-10 employés
Temps d'utilisation du logiciel : plus de deux ans
Far the best LMS, we ever encountered!
Commentaires : In general, we find Eurekos really user friendly, compared to other LMS, we used to work with. Furthermore, we are very satisfied with the customer's service and support. Everybody from the Eurekos Team has been extremely friendly and helpful so far, and we always get a quick response.
Avantages :
We are very happy about the fact, that we can drag the units in the course structure and the content boxes in the units. We also think that the design looks professional and inviting.
Inconvénients :
We have a big, big wish! We use the archives a lot, and we really miss classifying our videos in folders (we also do screencasts for our students after each lesson). In other words: If there was a 'create folder'-option in videos, it would be absolutely awesome!