Description de SPOL
Système de planification stratégique et d'accréditation permettant aux établissements d'enseignement supérieur de fixer des objectifs et d'effectuer des évaluations.
Qui utilise SPOL ?
Non fourni par l'éditeur
Où peut-on déployer SPOL ?
Cloud, SaaS, web
À propos de l'éditeur
par Strategic Planning Online
Situé à Coral Springs, É.-U.
Fondé en 2004
Support téléphonique
Pays disponibles
États-Unis
À propos de l'éditeur
par Strategic Planning Online
Situé à Coral Springs, É.-U.
Fondé en 2004
Support téléphonique
Pays disponibles
États-Unis
SPOL en vidéos et en images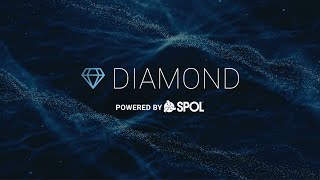 Comparez le prix du logiciel SPOL avec ses alternatives
À partir de
s/o
s/o
s/o
N/A
Fonctionnalités - SPOL
API
Accès hors ligne
Alertes/Notifications
Authentification unique
Auto-évaluation
Autorisations basées sur les rôles
Bibliothèque de contenu
Champs personnalisables
Contrôle du processus d'approbation
Contrôles/Permissions d'accès
Données en temps réel
Enquêtes et feedback
Enseignement supérieur
Examen de documents
Gestion de la conformité
Gestion de la formation
Gestion de versions
Gestion des audits
Gestion des contacts
Gestion des documents
Gestion des e-mails
Gestion des exigences
Gestion des flux de travail
Gestion des formulaires
Gestion des modèles
Gestion des stratégies
Gestion des évaluations
Importation et exportation de données
Intégrations de tiers
Mesure des performances
Modèles d'e-mails
Modèles de documents
Modèles personnalisables
Outils de collaboration
Piste d'audit
Portail client
Portail des examinateurs
Questions personnalisables
Rapports ad hoc
Rapports de suivi
Rapports et statistiques
Rapports personnalisables
Soumission électronique
Stockage de documents
Stratégie de marque personnalisable
Suivi de la progression
Suivi des activités
Tableau de bord d'activités
Visualisation de données
Workflow configurable
---
Avis classés par taille de l'entreprise (nombre d'employés)
<50
51-200
201-1 000
>1 001
Dorothy E.
Chief Planning Officer (É.-U.)
Utilisateur LinkedIn vérifié
Enseignement supérieur, 501-1 000 employés
Temps d'utilisation du logiciel : plus d'un an
Happy SPOL User
Commentaires : We have been using planning software for the last 15 years. Since purchasing SPOL, we found that it provides a platform that is easy for our users to navigate. Usually after one training session they are able to go back in and pick-up where they left off. The budgeting module was instrumental in aligning our planning and budgeting process and was used for the first time this year to request and review strategic requests. It was wonderful to see the budget request aligned with the outcomes, tasks, and metrics. The credentialing module allowed our faculty to input prior educational and professional experience in one place with the ability for them to update as information changed and for us to pull reports. Customer service is outstanding. The techs are responsive, knowledgeable and very approachable. They know their stuff.
Avantages :
I have been using this software for 2 years and am very happy with it. The features I like the most include ease of use, easy to navigate, intuitive. We have all five modules, and are using planning, budget, assessment, and credentialing. I appreciate the ability to change labels to suit our particular institution and the ease of uploading large files of information. We have utilized custom reports for some of our needs that were not a part of the reports directory. I also like that as an administrator, I can impersonate someone to see what they are seeing. It has been very helpful for training.
Inconvénients :
With so many great features, there are few things I don't like about the software. While it is easy to change labels, when the reports print out, the old label is still there. The other thing I don't like is the document inventory which enables others to see documents placed in the repository who are not in your unit.
Maribeth P.
Dean of Institutional Effectiveness (É.-U.)
Gestion de l'enseignement, 201-500 employés
Temps d'utilisation du logiciel : plus de deux ans
Outstanding Software
Commentaires : Outstanding.
Avantages :
Flexible, reliable and helps our institution stay focused on our strategic priorities.
Inconvénients :
Need to be able to customize reports. It's getting better all the time. SPOL Comany is really tuned into the needs of the user. They are continually upgrading SPOL to provide greater functionality based on user feedback. Awesome company!
Anita A.
Coordinator of External Surveys (É.-U.)
Enseignement supérieur, 51-200 employés
Temps d'utilisation du logiciel : plus de deux ans
Customer Service is Key
Commentaires : We are impressed with the level of personal attention we received from SPOL's customer service team when recently we had some issues with uploading information. Our representative promptly and effectively resolved the issues with clear, thorough instructions, helpful advice and patience during the process. His solutions helped us resolve some previous errors and offered assistance in helping to avoid future mistakes. We have confidence in our continuing relationship with SPOL customer service and the support they provide for our long-range planning efforts.
Avantages :
Being able to upload existing spreadsheet information to help avoid time consuming manual entry. Also being able to export and correct data.
Inconvénients :
Navigating to the correct location. Perhaps a brief description tool tip would help when you hover over titles.
Kristin S.
Interim Secretary Online Learning & Assessment (É.-U.)
Enseignement supérieur, 201-500 employés
Temps d'utilisation du logiciel : plus d'un an
One Year Experience
Avantages :
The best features I have found in SPOL is the approval process that we use for our Action Plans in the Planning module. The other great feature about SPOL is how it ties everything that an institution is doing together to assist with the Accreditation visits.
Inconvénients :
Jefferson College has been working with Assessment for a while and the new Assessment module is an improvement over the previous, however it did offer the secondary assessment feature that our committee was interested in.