Description de Fuze
Solution de visioconférence omnicanal pour les équipes de travail dispersées et les présentateurs cherchant à se connecter à de nombreux publics.
Afficher moins
Qui utilise Fuze ?
Les entreprises sur tous les marchés verticaux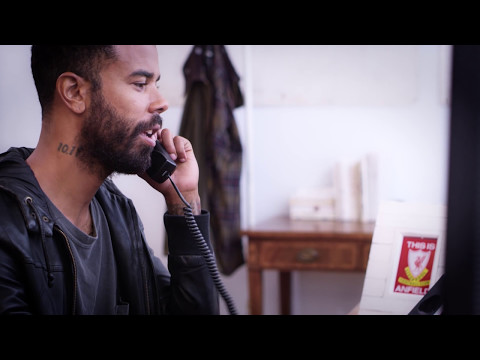 Vous hésitez à choisir Fuze ? Comparez-le à une autre option populaire
Indisponible dans votre pays
Version gratuite
Version d'essai gratuite
Intégrations introuvables
Version gratuite
Version d'essai gratuite
Pourquoi ce message s'affiche-t-il ?
D. SKye
IT Technician (É.-U.)
Utilisateur LinkedIn vérifié
Logiciels
Temps d'utilisation du logiciel : plus d'un an
Enterprise level telephony, in the cloud
Commentaires : The largest benefit is not having to replace/upgrade aging hardware and software, we don't have to manage equipment at our sites anymore, all the heaving lifting is in the cloud.
Avantages :
Fuze is a fully featured UC in the cloud, providing telephone calls (with a full backend of call flows, agents, incoming, outgoing, etc), collaboration and meetings (from 1 to thousands of participants), voicemail, and multiple types of endpoints such as physical phones, SIP clients, Windows and Mac desktop client, Android and iOS mobile clients. It has all the features you need, without the headaches of managing PBXs and servers.
Inconvénients :
Fuze is still developing its Browser based client, we would really like that because currently there isn't a way to run the Fuze "Desktop" experience on Linux. Once they finish the web client there will be that capability. Their customer support needs to be sized up a bit too, sometimes it takes too long to get things resolved (they get resolved, but the length of time needs to be reduced)
Jonathan
Director (R.-U.)
Utilisateur LinkedIn vérifié
Ressources humaines, 11-50 employés
Temps d'utilisation du logiciel : 6 à 12 mois
Alternatives envisagées :
Everything we wanted
Commentaires : Overall experience has been positive - and we are pleased with the selection. Full adoption has been easy and users love it. Customer support is good - although I would like all users to be able to access support rather than being mediated through my IT.
Avantages :
Well designed UI make the product a pleasure to use. The features we use all day, every day, just work in a very user friendly way. It doesn't have feature bloat that confuses people - it just works.
Inconvénients :
the collaboration/video component of the software is relatively expensive as an addon and isn't as slick as the messaging calling product. Its good, but not as good as Zoom/Teams.
Ikaika
IT Engineer (É.-U.)
Conseil en gestion, 201-500 employés
Temps d'utilisation du logiciel : plus de deux ans
Source : SoftwareAdvice
Keep Looking
Commentaires : The bottom line: Fuze's service is reliable, but it starts with a high price tag and because of the missing functionality, it goes even higher because of the extra man hours that you need to bring their system up to par.
Avantages :
We came to Fuze from a home built system. As our company grew, our system became harder and harder to manage and we started to have outages because of the stress that was put on our servers. When we switched over to Fuze I set myself on their outage alerts and although I was alerted to an outage or service disruption, I only felt the impact of an outage twice in three years.
Inconvénients :
If you call in on the support line, you will get a company called answer one which will create a ticket for you. You can get people on the line when you have an emergency, but I've only been able to get a person transferred to me twice. The other times they called back within an hour. It is not easy to understand what you are being billed for, so the bill can creep up with stuff that you no longer need. You don't have control over provisioning your phones. You have to call in or submit a ticket and although the SLA for those types of requests is 48 hours it is hardly reached if you don't follow up. I've had to wait for more than a week which meant that our new hires got to do busy work for at least 4 days after training. Reports are inaccurate. For our call floors, we pay bonuses based on the amount of work that the agent puts in. The report have been inaccurate enough times that we now have to verify that the report is running after we run the report.
José Elías
Auxiliar de Reporting (É.-U.)
Utilisateur LinkedIn vérifié
Comptabilité, 501-1 000 employés
Temps d'utilisation du logiciel : 6 à 12 mois
Great substitute for Skype
Commentaires : We are using fuze to comunicate intercompany, which is fantastic since I feel that Fuze is much more intuitive than Skype, has more options in a clearer way (like when you share an image in a group conversation you just click it, unlike Skype in which you have to look for it), Also I think that since the mobile app isn't as intrusive as the Skype Mobile, most users do not really mind having the app to be connected at all times.
Avantages :
What I like most about Fuze is that the desktop version and the mobile version aren't as intrusive as Skype is. Also it's super easy to make a meeting, you have your "room" number so anyone who wants to have a meeting only has to have that number and presto! Which leads me into the contacts, whenever you look for a contact you search them by name a lot easier than Skype as well as by corporate e-mail. I think that it's also a nice touch to have the emoticons you use on your cellphone on the desktop app as well, it's a nice touch.
Inconvénients :
What I didn't like was that for example if you want to add some contact into your favorites you need to interact with them in any way, I find it easier by chat but can be annoying if you have no real reason to start a conversation. Also the Outlook extension is kinda heavy and may dull or slow your outlook sometimes.
Greg
Squadron Commander/Public Affairs Officer/Leadership Officer/IT Officer (É.-U.)
Utilisateur LinkedIn vérifié
Aviation et industrie aéronautique, 51-200 employés
Temps d'utilisation du logiciel : plus d'un an
Decent product with growing pricetag...
Commentaires : Fuze was a great product for my team...even with the difficulties in the middle of our time using the product. It did a great job for our teleconferencing needs, with shared desktop. We'd still be with them if the company had been more reasonable and served us like customers.
Avantages :
We used Fuze for our Team Meetings on a geographically dispersed team. In the early days of our use of Fuze, it served our needs well. We were transferring from the "Big Boys" on the street because of their escalating costs for the same service. Fuze was great. In the middle of our journey we started having issues with updates and other issues that slowed our team meetings. Later in the journey, it came back and was rock solid.
Inconvénients :
1. Issues with upgrades and sound quality at times. 2. Once they got their issues worked out, they caused their prices to skyrocket and their business model changed and they wanted to "demo" the product to re-do our contract. We'd been USING the product for years! They wouldn't tell us pricing structure without a pitch. No time for such nonsense! Finally, they wrote and announced that our product offering was going to end....in TWO WEEKS! Done. They lost us there.