RoadWarrior
Description de RoadWarrior
Planificateur d'itinéraires à arrêts multiples pour les conducteurs qui désirent optimiser l'ordre de priorité des livraisons en fonction du lieu.
Afficher moins
Qui utilise RoadWarrior ?
Transporteurs, représentants, agents immobiliers, agents d'assurance.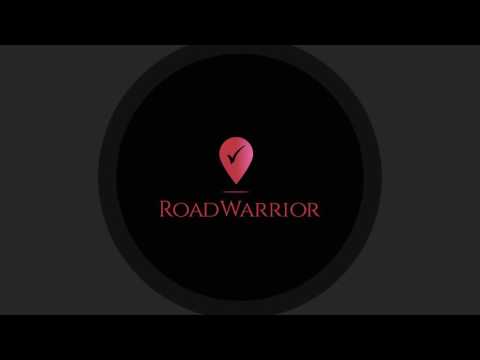 Vous hésitez à choisir RoadWarrior ? Comparez-le à une autre option populaire
Indisponible dans votre pays
Version gratuite
Version d'essai gratuite
Intégrations introuvables
Version gratuite
Version d'essai gratuite
Pourquoi ce message s'affiche-t-il ?
Alternatives à RoadWarrior
Agriculture, 11-50 employés
Temps d'utilisation du logiciel : plus de deux ans
Love Roadwarrior!
Commentaires : I love roadwarrior it was one of the best decisions I ever made I know longer had to print lists of clients with address'. I am saving time, Paper, Ink, and I also get what was done actually turned into me.
Avantages :
I love roadwarrior it is so easy to use and easy to set up. helps me know how fast my crews are moving through their lists and letting me know what they get done so i know who and how to bill.
Inconvénients :
I usually end up having 5 drivers and so i wish the cost was a little cheaper. I do not like not being able to assign drivers from the app. I do not like the new update that I can not view my crews from the app and that I have to view it from the online or desk formats. I am mostly in the field so I do not have a desk top on hand.
Réponse de l'équipe de RoadWarrior
il y a 3 ans
Hi Riley, thanks for the feedback! We're happy to help your team out on the road. We're working on ways to improve the Team Dispatcher experience in the future, keep your eyes out for updates in 2020!
Services et installations de loisirs, 2-10 employés
Temps d'utilisation du logiciel : 6 à 12 mois
Alternatives envisagées :
Has good features. A few things need to be tweaked.
Commentaires : The app overall has been great, just a few things I would like tweated. It make it nice to focus on work instead of navigation to each house. I like that I can update routes for the week and just push it their phones without having to do old school pen and paper.
Avantages :
I like that I can setup our routes for the week for each day. It's nice for our techs to be able to focus on the job and not trying to get to each yard.
Inconvénients :
As the owner I have clients that contact me throughout the day to see when we will be by. I need to know where my techs are in their route so I can give an estimate. I also need to know when they came by so I can give a client a time when we did come by when they ask if we have been by. The app can be delayed at times with my techs checking in and wont update for hours so it looks like they haven't finished their route. I am not sure what is causing this because it happens randomly. I can refresh, restart, and even look at it from different devices (mobile, pc). I can't view my tech's routes on my phone so when I am out working or even just not at home I can't see my techs progress. I have to be at home on my pc to be able to see that. This makes it very difficult to communicate status updates to my clients. I try to login to the the website on my phone instead of the app but it isn't made for mobile so I can't see the map and status of my tech's routes well. I just wish it had features that made it easier for the owner of the company to be able to keep an eye of the status of his tech's routes. I need to be able to see each route on the app. I also wish their was a feature to be able to restore an entire route instead of having to click each and every stop to restore them. We do pretty much the same routes each week and it is time consuming to have to click each stop to restore it. It would be nice to have a button to restore the whole route each week.
Réponse de l'équipe de RoadWarrior
il y a 3 ans
Thank you for the valuable feedback, Donald! We are happy to hear that RoadWarrior has helped your team focus on the job. Our team of developers is hard at work making improvements to RoadWarrior based on user feedback. Please feel free to reach out to us at support@roadwarrior.app and our team will be happy to provide more information on some of your concerns. We are happy to help!
Matthew
Owner / operator (É.-U.)
Santé, bien-être et fitness, 2-10 employés
Temps d'utilisation du logiciel : plus d'un an
Needs improvement
Commentaires : Okay, as long as I keep it simple. It's great for the end user/driver to make routes, but difficult for admin to see them
Avantages :
Able to upload stops from excel sheet, able to customize routes.
Inconvénients :
1. Lost ability to see other drivers routes from mobile app. I now have to bring my tablet with me and log in to the web site. 2. Websites security certificates have been expired for over a year now 3. Customer service is limited to email
Réponse de l'équipe de RoadWarrior
il y a 3 ans
Hi Matthew, thanks for your feedback! It sounds like you may be using an out-of-date link to our website, as I just gave all of our live sites a test and they seem to be doing ok. Can you try navigating to https://roadwarrior.app and let us know at support@roadwarrior.app if you are continuing to experience issues? We keep our support to email for a few reasons--this helps us troubleshoot issues more readily, provide digital resources that are hard to communicate over email, and actually helps us cut down on response turnaround--we appreciate your understanding!
Pétrole et énergies, 2-10 employés
Temps d'utilisation du logiciel : plus d'un an
Great Product for the money
Commentaires : Very happy with it overall
Avantages :
Very user friendly on the admin side of things. I love that things are not over complicated like other programs I tried. The price is right and the routes are always very good. I have used this product a few years now and myself and my drivers like it.
Inconvénients :
I wish I could customize just a little more with start and end points vs adding a stop and selecting it as my last stop. I wish I could give my drivers the ability to delete routes when they are done- but if they accidentally delete them before they are done (some have fat fingers I think) it would only delete on their end and not the admin end so I could re send it to them vs. building it all over again if they delete it.
Réponse de l'équipe de RoadWarrior
il y a 3 ans
Hi Ashley, thanks for the feedback! We're happy to help out your team on the road. All Routes can be customized with a GPS-based or stationary Start Point--we use the "mark last" for end points on one-way Routes to keep things consistent between one-ways and round-trips. If there's a particular feature in there that is missing, let us know those details at support@roadwarrior.app--we're happy to chat! As for deleted Routes--you can always restore those from the Reporting tab in the Team web app. Our support crew is happy to help you out with that if you have any questions.
Services aux consommateurs, 2-10 employés
Temps d'utilisation du logiciel : plus de deux ans
Road Warrior
Commentaires : Routing makes the day a lot easier. It helps to know where you're going before you get there and this software does just that. I've used this software for about 4 or 5 years now and have recently switched to the Team version. Definitely worth the subscription cost.
Avantages :
I like the ease of use for this software, and it's cost effectiveness.
Inconvénients :
Sometimes optimization is off. Most of the time not by fault of the software, rather the maps is uses.
Réponse de l'équipe de RoadWarrior
il y a 3 ans
Thanks for the feedback Timothy! If you ever run into issues with maps that are particularly troublesome, reach us at support@roadwarrior.app as usual and we're happy to file those reports for correction to our providers.