A1 Tracker
Description de A1 Tracker
Logiciel de gestion des risques puissant et convivial avec indicateurs et graphiques dans un tableau de bord, portail web, évaluations des menaces, audits des risques, historique des journaux des
Lire la suite
risques, approbations des workflows, notifications, alertes, réponse aux menaces, notations des risques et documents. Intégration de reporting au logiciel financier. Ce logiciel propose des modules d'assistance pour suivre les évènements, incidents, contrats, assurances, réclamations, projets et actifs. Il s'adresse à tous les secteurs et peut être entièrement hébergé ou autohébergé avec une assistance et une formation professionnelles.
Afficher moins
Qui utilise A1 Tracker ?
Logiciel de gestions des risques, contrats, réclamations, assurances et incidents. Comptabilité Intégrations RH et comptable. Idéal pour les clients qui recherchent une mise en œuvre rapide ou personnalisée avec un potentiel de croissance. Tableaux de bord intégrés.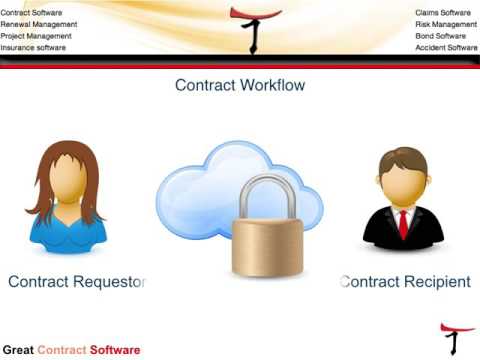 Vous hésitez à choisir A1 Tracker ? Comparez-le à une autre option populaire
Indisponible dans votre pays
Version gratuite
Version d'essai gratuite
Version gratuite
Version d'essai gratuite
Pourquoi ce message s'affiche-t-il ?
Alternatives à A1 Tracker
KIMBERLY
CLAIMS MANAGER (É.-U.)
Transport routier/ferroviaire, 1 001-5 000 employés
Temps d'utilisation du logiciel : plus de deux ans
CREATING EFFICIENCY IN A PAPER FILE WORLD
Commentaires : Here at Brown Integrated Logistics we were previously using disjointed systems to manage our claims management system, consisting of a TMS software, paper records, and excel sheets. We had to aggregate information across a multitude of various claim types, such as Workers Compensation, Auto Accidents, Warehousing Property Claims, Cargo Claims, Slip and Fall Claims, Occupational Accidents, Torts, 3rd Party Property Damage, and Bodily Injury as well as Litigated claims. In fact, we love the fact that we can add as many claim types as we need, and change the display of information based on claim type and user permissions. We can give claim admins and adjusters access to more details about a claim, such as documents, reserves, and financials, while limiting access to field staff to just the basics to record a claim. We love the fact that we no longer have to run OSHA reports manually, the old fashioned way. We can now generate all of the OSHA reports and the First Report of Injury right from the system, and limit the report by department, location, and subsidiary company. This really simplifies our OSHA reporting compliance process. The financials are another strong point. We can finally track all claim-related costs and reserves in one place, allowing us to run financial reports for our executive management team at a moments notice.
Avantages :
The ability to modify our current program without making contact with A1. The flexibility is unsurpassed compared to other programs. The attention detail and work arounds help mold this program to our specific needs. The knowledgeable team and staff work with us to collaborate on creating new product within the program. Customer Service is top-notch. Questions and issues are resolved in a timely fashion, sometimes quicker than expected. While meeting expectations are always a bonus, A1's staff always exceeds our expectations and a regular basis
Inconvénients :
There was a lot of data to import; sifting through all of the data to import and organizing that was time consuming. Additionally, we invest the time up front into understanding our short and long term business needs to collaborate with A1 on how to best "structure" the system. Because A1 Tracker is so customizable, there are lots of decisions to make for a business owner to optimize for users and for the business needs.
Catherine
Guarantee Administrator (Canada)
Temps d'utilisation du logiciel : plus de deux ans
We've used A1 software since 2013 and very pleased with the quality of product service and support.
Avantages :
I oversee product warranty claims for around 250 dealers, who are responsible for handling customer guarantee repairs and product registrations. A1 Enterprise was our software of choice because our warranty, product registration, and RMA process is chalk-full of complex business rules which requires automation. Our products and guarantee process are complex, due to each product having many associated parts and sub-assemblies, where each can have various warranty coverage types and limits. A1 Enterprise also provided an interface to our ERP accounting software, which gives us more control over how our products and claim costs approvals flow between the two systems. This interface reduced burden on me and our accounting department. We have collaborated continuously with the team at A1 to clearly define our business requirements to ensure we get what we need, and the team at A1 invests their time to thoroughly understand our business needs. Pros: The team at A1 is very competent with their technology and our requirements. They know how to present solutions to complex business needs, and are very responsive to changes and support requests. Additionally, A1 Tracker as a software is rich with customizability, administrative features, and workflow features that make my job easier and more efficient. In comparing my time spent managing claims in the previous system, A1 Tracker gave us a 90% increase in efficiency.
Inconvénients :
A1 Tracker is an application that takes time to understand and grow into. Any administrator taking on this application should be aware that a time investment on their part is needed to ensure a successful implementation. Additionally, I would like to see Dashboard reports with charts and graphs, although I hear rumors that's coming in 2018!
Mark
Construction Manager (É.-U.)
Construction, 501-1 000 employés
Temps d'utilisation du logiciel : plus d'un an
Construction Project & Risk Management Management Software
Commentaires : I have worked in the construction industry for years, doing large commercial construction projects for hotels, resorts, casinos, high-end shopping malls, condos, high-rise towers, golf courses, hospitals, and heavy civil construction such as bridges, loading docks, parking structures, and even piers. I have also worked in some of the largest construction companies in the world. My work in construction has spanned across a many industries, and I have seen a lot of construction software packages come and go. Most of them, I have found, overcharge for user licensing, overcharge for support, and in some cases lack the support I would expect for what I am paying. The folks at A1 Enterprise know what they're doing, and their pricing is right in-line with what I would expect to pay for the quality of service and support I require for my business. Furthermore, having worked with multiple software systems and invested hundreds of thousands of dollars in various packages, I see a tremendous benefit in how A1 Tracker brings together so many key construction risk management functions to help my team better manage construction risks. With millions, and in some cases, billions of dollars on the line, we don't have time to waste spinning our wheels trying to figure out how to use our software, or how to get our vendors and workers to use our software. It MUST be easy to learn, use, and accessible from anywhere. A helpful tip: Know your requirements when you come to these guys, and if you don't, ask them for help defining them. Although you may need put the extra time in up front discussing your needs, it will pay off in the long run, because in my view, the purpose of software is to make my job, and the job of my staff, easier. A1 Tracker does the job.
Avantages :
The user licensing price point and professional support are the definite pros. Then the flexibility we have to track different construction risks. The consolidation of several software systems has lowered our overall software licensing costs.
Inconvénients :
There is a learning curve to understand higher-level administrative functions, but that's the price you pay for flexibility and a complicated business such as ours. There was also a time investment we put in to get up and running.
Utilisateur vérifié
Operations & Compliance Specialist (É.-U.)
Utilisateur LinkedIn vérifié
Eau/gaz/électricité, 11-50 employés
Temps d'utilisation du logiciel : plus de deux ans
User Friendly Adaptable to Every Situation!
Commentaires : My experience with A1 Tracker has been amazing. I mainly deal with insurance certificates of insurance with multiple requirements dependent on contract types awarded. Being able to customize our tracker to reflect not only the requirements that are needed but to be able send out automated notifications and take the hours of data entry time needed to update and process insurance certificates and put that time to more customer facing tasks within our organization was a turning point for our team.
Avantages :
This software is very user friendly, there is no guessing at where information "might" be. The dashboads are clear and can be customized for anyone in the organization. The quick batch update feature took hours off my data entry time.
Inconvénients :
I would like to see a save feature where an entire record could be updated and saved vs. saving each section of the record as this happens in some of the modules within our tracker.
Heidi
Accounting Analyst (É.-U.)
Assurance, 11-50 employés
Temps d'utilisation du logiciel : plus de deux ans
A1 Tracker is Well Worth the Investment
Commentaires : Our company invested a significant amount of time comparing different insurance software packages, features, and pricing. We also wanted to get a good feel for how well the A1 Enterprise would support us, we have many diverse needs. Being a unique insurance business, as a third-party administrator, we have many complex insurance billing, renewal, and customer service requirements to meet for different carriers and types of ancillary products. We were not fully prepared, at least at the beginning, for the amount of work involved in researching and selecting the appropriate insurance software system. However, I am really glad we took the time to do so. In the end, we wound up with a system that was totally customized and configured to suit all of our business requirements, and made our day-to-day insurance processing easier to manage. We were struggling with a multitude of systems that did not talk to each other, and found we were able to consolidate virtually all of the systems together into one package with A1 Tracker.
Avantages :
Support is consistently reliable, and a fixed budget was provided by A1 before implementation, so there were no surprises.
Inconvénients :
I think the cons of any software is the amount of time a company must invest into understanding their own needs to ensure they select the right product. I'm not sure if this would really be a con, because the end result is better than it would have otherwise been.