Description de RhinoFit
RhinoFit est un logiciel de gestion de salle de sport puissant et facile à utiliser, conçu pour tous les types de gymnases, de structures d'entraînement physique et de studios de fitness. Les salles de sport peuvent désormais rationaliser leurs opérations sans payer le prix des grands fournisseurs de logiciels. Ce système offre des fonctions de planification, d'accès 24h/24 aux salles d'entraînement, d'enregistrement des membres, de suivi des séances d'entraînement, de reporting, etc.
Qui utilise RhinoFit ?
Le logiciel de gestion de salle de sport RhinoFit offre aux gymnases et aux centres de fitness une solution de gestion simple pour suivre la facturation, les enregistrements, le reporting et les horaires de cours.
Où peut-on déployer RhinoFit ?
Cloud, SaaS, web, Android (mobile), iPhone (mobile), iPad (mobile)
À propos de l'éditeur
RhinoFit
Situé à Clearwater, É.-U.
Fondé en 2013
Support téléphonique
Chat
Pays disponibles
Australie, Brésil, Canada, Royaume-Uni, États-Unis
À propos de l'éditeur
RhinoFit
Situé à Clearwater, É.-U.
Fondé en 2013
Support téléphonique
Chat
Pays disponibles
Australie, Brésil, Canada, Royaume-Uni, États-Unis
RhinoFit en vidéos et en images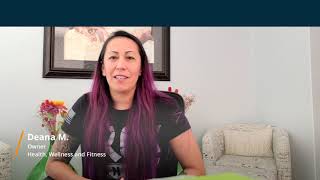 Comparez le prix du logiciel RhinoFit avec ses alternatives
Fonctionnalités - RhinoFit
Accès mobile
Automatisation du marketing
Base de données de membres
Classement de ceintures
Facturation
Gestion d'équipe
Gestion des abonnements
Gestion des applications
Gestion des calendriers
Gestion des contrats/licences
Gestion des cotisations
Gestion des cours
Gestion des employés
Gestion des présences
Gestion des visiteurs
Gestion des étudiants
Gestion des événements
Inscription en ligne
Paiements électroniques
Planification des cours
Portail des membres
Renouvellement d'abonnements
Répertoire de membres
Réservation en ligne
Suivi des présences
Traitement des paiements
Types de membres
e-mail marketing
Scott
Solutions Architect (É.-U.)
Utilisateur LinkedIn vérifié
Gestion d'organisme à but non lucratif, 501-1 000 employés
Temps d'utilisation du logiciel : 6 à 12 mois
Great Price! Great Product
Avantages :
Billing and automation. It is nice to have the system automatically handle payment processing as well as communication automation!
Inconvénients :
The software does not handle multiple users part of the same family with different membership types. I would like to see 1 user portal for family administration of different memberships.
Santé, bien-être et fitness, 2-10 employés
Temps d'utilisation du logiciel : plus de deux ans
Alternatives envisagées :
Love it
Commentaires : Great software, great features, needs some functionality and streamlining customizations for clients.
Avantages :
This system is very functional and scalable. You don't get charged extra for having more members and they have a lot of features built-in. Definitely, recommend them.
Inconvénients :
Some features are limited. Like having to go from page to page to get contact information for people with failed payments. Not a deal-breaker but kind of a headache since going back will refresh your previous page to the beginning. I usually have to create multiple tabs.
Réponse de l'équipe de RhinoFit
il y a 3 ans
Thank you for your feedback. We are ecstatic to hear that RhinoFit has been a great fit for your business! I will add the request to our feature request list to be able to send an email reminder directly from the failed payment page. Did you know we have a referral program? If you refer us, once the account signs up, you will be given a credit for one month free of RhinoFit! You can even add a referral badge to your website for a referral to click and sign up. We appreciate your support and look forward to a long-standing relationship with you. Sincerely, Team RhinoFit
Formation professionnelle et coaching, 11-50 employés
Temps d'utilisation du logiciel : plus d'un an
Could Be Better
Commentaires : Their are functions that I have been asking for over a year that still seem to be a miss. If they are there, then the Customer Support is missing. I am not just whining about this. I have always felt that when I call, I am putting the person out. Most recently I asked about having the ability to create a membership with a start and end date. I called customer support to see if the new RhinoFit did this. She did not know how it could be done and said she would call back and follow up. this was over a week ago and I have not heard anything. I have asked if the platform could have a selection to pay a bill out of Credit. I have clients who will pay ahead of time and I put it in as a credit. Then I bill for a sessions or membership and have to manually reduce the amount and track it on a spreadsheet. The ability to e-mail specific people is better, but we still can not create a special field and then e-mail just that distribution group, as far as I know. I understand we get what we pay for. I have begun the process of looking into other systems since I am entering a slower time of my business. I have to consider the price point of a system that hits more of what we need. The cost of changing is high because of the time it will take. I would like this platform to be it and we keep using it. The problem is we don't get great customer support and the functions are limited when it comes time to creating memberships, sending targeted e-mails and tracking payments made.
Avantages :
It is inexpensive.
Inconvénients :
The biggest issue I have is in the creation of a membership, I can't have a person "join" on a date and have that membership end on a specific date. I have programs that work with the season and time of year. My "In-Season Player Development Program" for example will end at the end of February. Regardless when a member joins. The program should end and NOT Auto renew. But if I select NOT Auto renew, I don't get the monthly billing.
Réponse de l'équipe de RhinoFit
il y a 2 ans
Hello Jim, We are sorry to hear that you were not previously happy with RhinoFit. We are happy to let you know we have added many features since you stopped using the software. If you would like to schedule a demo to see the new features, please give us a call at 1-866-858-0304 or vist: https://www.rhinofit.ca/schedule-live-demo/ Thanks! Team RhinoFit
Santé, bien-être et fitness, 2-10 employés
Temps d'utilisation du logiciel : plus de deux ans
Alternatives envisagées :
RhinoFit Review
Commentaires : For all aspects stated above, I am still happy with RhinoFit, but again becoming a little more user friendly with CrossFit gyms needs and wants would benefit both sides.
Avantages :
Now that I have everything set-up I believe this software helps my staff and my membership population greatly on a daily basis. We use it for wod posting,on our website,on the app and on a large screen at the gym. We use the app for reserving class times this helps coaches to prepare for class size, we track attendance. We also use this software for all our credit payments. I believe it serves its purpose well
Inconvénients :
I wish the software had a bit more ease of use, and user friendly applications with-in a CrossFit gym setting. Example: I wish my athletes could see a real time daily leader board. this would get my members to use your app more and they would become more invested.Most all of them use another app like Wodify or beyond the Whiteboard, or Triib to keep track of benchmarks, weightlifting maxes and wod tracking. Upgrading this end of you service would keep me around longer. I strongly recommend your software to others, but they also usually ask about the ease of wod tracking and a leaderboard.
Réponse de l'équipe de RhinoFit
il y a 3 ans
Hello Jason, Thank you for your feedback! We are planning on adding a Leadership board in the near future. We will make sure you are one of the first to know! Again, thank you for your continued support. Team RhinoFIt
Santé, bien-être et fitness, 2-10 employés
Temps d'utilisation du logiciel : 6 à 12 mois
Easy and efficient
Commentaires : Being a small business, I can't be at my club 24/7 but Rhinofit can. Having the ability to not be onsite and still do business is an added plus I was not expecting for the cost. Rhinofit is cost effective and delivers what it promises.
Avantages :
Rhinofit is easy to set-up and use on the first day. It has excellent features which help you understand the flow of your daily club usage that help you boost attendance during slow times. You can set to send group or individual emails. I am ready to integrate the door system that will let clients in.
Inconvénients :
I haven't found anything I do not like about Rhinofit.
Réponse de l'équipe de RhinoFit
il y a 3 ans
Hello Gail, Thank you for your feedback. We are ecstatic to hear that RhinoFit has been a great fit for your business! Did you know we have a referral program? If you refer us, once the account signs up, you will be given a credit for one month free of RhinoFit! You can even add a referral badge to your website for a referral to click and sign up. We appreciate your support and look forward to a long-standing relationship with you. Sincerely, Team RhinoFit