isolved
Description de isolved
iSolved HCM est une entreprise de technologie en gestion du capital humain leader du secteur qui regroupe des fonctions clés de main-d'œuvre au sein d'une plateforme robuste et facile à utiliser :
Lire la suite
iSolved. Les services de paie, de RH, de gestion du temps et des absences, de recrutement, d'intégration, de conformité ACA et d'inscription aux avantages sont tous offerts dans une seule application cloud spécialement conçue pour les PME. L'entreprise a rapidement obtenu une part de marché, en comptant plus de 3 millions d'employés et en étant toujours en croissance.
Afficher moins
Qui utilise isolved ?
Employeurs en PME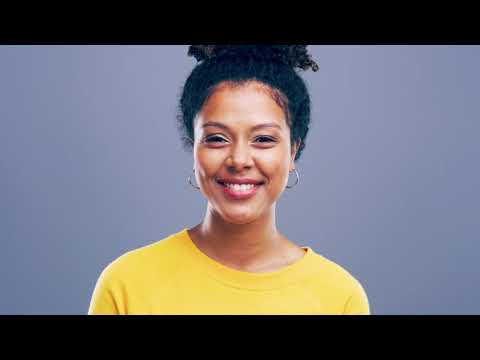 Vous hésitez à choisir isolved ? Comparez-le à une autre option populaire
Indisponible dans votre pays
Version gratuite
Version d'essai gratuite
Version gratuite
Version d'essai gratuite
Pourquoi ce message s'affiche-t-il ?
Lisa
Accounting and HR Manager (É.-U.)
Marketing et publicité, 51-200 employés
Temps d'utilisation du logiciel : plus de deux ans
Alternatives envisagées :
iSolved Cares!
Commentaires : I love iSolved and my customer service team. I am the only HR and payroll person for 130 employees and I could not survive without them!
Avantages :
iSolved customer service is excellent and attentive. They are alwasy moving forward to stay ahead of trends and needs. They listen to their customers and they respond in a timely manner. The software is easy to use even across multiple EINS.
Inconvénients :
If I have to come up with something, I'd say, I'd like to see them to enhance the storage and organization capabilities of the library in Share and Perform more like a true intranet,.
Mischele
Accounting Department Manager (É.-U.)
Impression, 51-200 employés
Temps d'utilisation du logiciel : plus de deux ans
Easy to use but powerful
Commentaires : While the price may seem steep, it has a lot of functionality that can save on time spent by in-house employees. For our company, it has definitely paid for itself in my time savings alone. It does take a fair amount of time to set up, but they have an entire team to walk you through the whole process, making it easy.
Avantages :
We like the ease of use and fast processing. Previously, we had done payroll entirely in-house. ISolved, however, takes care of nearly everything, freeing me up to perform other functions within the company. It takes care of all tax filings, wage garnishments, direct deposits, PTO tracking, and benefits. Employees can now access all their information on their own, make any needed changes, and print copies of paycheck stubs and W-2s without having to ask me. It is user-friendly and relatively easy to navigate the system. There are a wide variety of available preset reports and, if you can't find what you need, they will create a custom report for you. Calling them gets you a real, friendly person who is usually very helpful.
Inconvénients :
Lately, I have had some issues getting a callback. Although calling our Relations Manager usually resolves this issue. And, because it has so many functions, it sometimes takes some looking to find out where they have placed a little-used feature when you want it
Jaylene
HR and Payroll Director (É.-U.)
Vente au détail, 51-200 employés
Temps d'utilisation du logiciel : plus de deux ans
Alternatives envisagées :
Isolved Solutions that don't break the bank
Commentaires : It's been an adventure, but the rewards and benefits have definitely outweighed any struggles.
Avantages :
The customization that is possible with the software was the most attractive aspect. Especially for the cost, this product allows small businesses enjoy the same quality of services that larger fortune 500 organizations.
Inconvénients :
There isn't much that I don't like about the software; however, one thing that I would say that has been an issue is the time zone differences between me and available support team members. Especially, if they are based out of the east coast, I find that there is only a 1-2 window to conduct business out of Alaska.
Deanna
HR Generalist (É.-U.)
Machines, 51-200 employés
Temps d'utilisation du logiciel : plus de deux ans
Let iSolved hold your Hat!
Avantages :
What I like most about iSolved is their flexibility to handle every unique employer situation and their continual improvements to make sure they are the total solution for any employer. Human Resource professionals do not have just one hat to wear, no matter what their "assigned" role is within the HR Dept. Or, for those HR Departments of One who literally do it all....how many hats do you wear? Too many to count! iSolved has a multi-faceted solution for just about any situation. They can be as simple or complex as necessary to help you accomplish whatever tracking, reporting, or analysis is needed in your organization. Let iSolved hold some of your hats!!
Inconvénients :
When I first began using this software, I will admit that customer support and training was a little lacking. That said, iSolved is continually seeking feedback from clients on what areas are needed for improvement.... and they actually do something with that feedback! They have improved their customer service and training 200% from where it was in 2016. There are tools and resources available even after hours. I don't believe that any software is perfect, which means the support for the software has to be top notch.
Agriculture, 51-200 employés
Temps d'utilisation du logiciel : plus de deux ans
From an isolved supporter :)
Commentaires : Excellent, nothing buy excellence :)
Avantages :
At my previous employer I helped make the selection and implement isolved and it was so nice to work with the isolved implementation and customer service team. We had isolved timeclock, payroll, benefits elections, onboarding and ACA at my previous. When I started my new position the company was only using isolved for payroll processing and that was it. In the first year we changed to isolved time, added onboarding, benefits elections and ACA in twelve months time. Just recently we added the 360 integration for our 401K plan as well. Each step felt like someone was inhouse assisting me through each part of the implementation. I didn't have a worry since this was my second time doing this and I knew what to expect and boy did they deliver.
Inconvénients :
Nothing to report at this time. With isolved philosophy of constantly improving their program there is little time to worry about anything that may not be functioning to my standards. It's like they are reading my mind :)