Description de Muvi
Muvi est une plateforme OTT multiécrans de bout en bout qui permet aux propriétaires de contenu de lancer leur propre plateforme TVEverywhere instantanément ! Muvi comprend l'infrastructure informatique, l'hébergement, le CDN, la gestion de contenu, le transcodage, la DRM, le lecteur vidéo en ligne, le site web et les applications pour mobile et TV. Plateforme de streaming vidéo entièrement administrée Lancement de la TV OTT multiécrans en marque blanche partout Diffusion en direct évolutive Gestion du contenu vidéo API robustes Muvi Studio approuvés DRM Pay-per-view et abonnement
Qui utilise Muvi ?
Marché mondial - Muvi s'adresse à tous ceux qui cherchent à monétiser leur contenu audio/vidéo sur le web.
Où peut-on déployer Muvi ?
Basé sur le cloud
Sur site
---
Assistance Muvi
Support téléphonique
Support 24/7 (réponse directe)
Chat
Pays disponibles
Canada, Royaume-Uni, États-Unis
Assistance Muvi
Support téléphonique
Support 24/7 (réponse directe)
Chat
Pays disponibles
Canada, Royaume-Uni, États-Unis
Muvi en vidéos et en images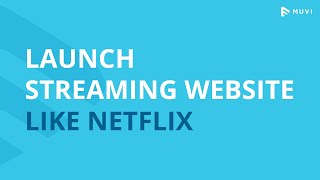 Comparez le prix du logiciel Muvi avec ses alternatives
Fonctionnalités - Muvi
API
Analyse du public
Archivage vidéo
Contrôles/Permissions d'accès
Diffusion en temps réel
Diffusion sur médias sociaux
Enregistrement de l'écran
Enregistrement de session
Flux de multiples caméras
Gestion de contenu
Partage social
Participation du public
Rapports et analyses
Suivi des performances
Reem
Jordan Film Fund Manager (Jordanie)
Utilisateur LinkedIn vérifié
Temps d'utilisation du logiciel : plus d'un an
Wonderful software and extremely professional team.
Avantages :
For someone like myself, with modest technical expertise, I find that managing our Minaa VOD platform, hosted through Muvi is an enjoyable process. I update the VOD on monthly bases and whenever I have any technical difficulties, I use the Support feature that is handled perfectly by Muvi team. In terms of value for money, comparing Muvi software/ service with other platforms, I feel that we have an excellent value for money, specially that we have full control on the VOD itself. Our VOD platform offers the content in two languages: English and Arabic. While Arabic language is considered challenging in terms of programming, Muvi made it possible for us to present both languages; they've even supported us when we experienced some technical issues related to Arabic language. My overall experience with Muvi is quite pleasant and I truly appreciate the service and highly recommend it to fellow platforms.
Inconvénients :
I feel that Muvi can offer more design choices for users. I also feel that DevHours rate is a but costly compared to annual subscription fees.
Réponse de l'équipe de Muvi
il y a 2 ans
We are glad for your valuable experience with us at Muvi. It is our pleasure to inform you that being the only company in the industry to provide BYOD, we are soon to launch our own Visual Designer that will allow you to customize your template without any coding knowledge just like WIX. Please feel free to contact with our customer support team.
Divertissement, 2-10 employés
Temps d'utilisation du logiciel : 1 à 5 mois
Alternatives envisagées :
Finally found the best solution to our platform
Commentaires : reasonable, professional, and friendly support. I always appreciated their human interactions rather than bot/AI communication which can be frustrating when it comes to getting support help.
Avantages :
Muvi is very easy to use, after playing with all the features within the first 2 weeks- which is great because that's within the free trial period they offer. We had a developer who constructed something similar to Muvi but not as advanced and sophisticated. The content team and our web designer are very happy with using it.
Inconvénients :
Occasionally there are glitches here and there but the support is quick to resolve them. Other than that, everything is about 90% customizable which is great for what we are trying to do.
Brandon
Executive Director (É.-U.)
Divertissement, 2-10 employés
Temps d'utilisation du logiciel : plus d'un an
Successful Film Festival
il y a 3 semaines
Nouveau
Commentaires : We were able to organize and present a successful online version of our international film festival.
Avantages :
Video uploading and schedule was easy to use.
Inconvénients :
None. It was what we needed to put on our event.
Caroline
Marketing Manager (É.-U.)
Production audiovisuelle, 11-50 employés
Temps d'utilisation du logiciel : 1 à 5 mois
Unsuccessful Migration, Poorly Built Product, Horrible Customer Service...
Commentaires : Nobody read the emails I sent, when there were 4+ Muvi employees on every email chain. It generally took well over 48 hours at least, sometimes over a week to hear back regarding urgent matters because they also work on India time. The platform as a whole is really, really poorly build and you will experience that first hand when you start to build off their templates and it looks like someone's first css project. The front end looks like the templates were thrown together on html/css in a good 15min. You will also likely not be able to make easy modifications to their html/css files. You are required to put in support tickets regarding any issues and they often take days to resolve, often issues related to the poorly written code, nothing you can fix.
Avantages :
In our situation, we were trying to migrate from another platform to Muvi (they were the only ones offering a tiered content option at the time) and to say it was a difficult process would be an understatement. I have nothing positive to take from working with Muvi.
Inconvénients :
If you are an American company do not use this platform. The communication/language barrier is a huge issue on top of them having potentially the most poorly build product I have ever seen or worked with. It is almost unusable and definitely unusable for a company with a large customer base. We could not communicate anything technical and this resulted in major miscommunications. They sent our launch emails and access to our platform to the wrong list of over 1,000 users, absolutely horrific scenario. We did not go through with the migration after one too many major communication errors and other issues. They will not give us our $4,000 back that we paid for the migration. Most other platforms offer free migrations. Can't get anyone to write me back, nothing.
Divertissement, 11-50 employés
Temps d'utilisation du logiciel : plus d'un an
Alternatives envisagées :
Excellent platform for OTT Entrepreneurs . Also opportunity for Indie Content Production houses
Commentaires : I thought initially of developing own ott platform. But when we started using muvi white label ott has come handy. This is our 2nd year of use. more or less life is easy with MUVI
Avantages :
Reasonably good ready to use templates to build your own ott platform. Good reports and analytics. Good Security options .
Inconvénients :
To Improve. 1. Video Drag and drop button 2. Allowing Google Pay / UPI / PAYTM etc payment methods directly.