DronaHQ
Description de DronaHQ
DronaHQ is Low-code App development platform to build internal tools, admin panels, dashboards, custom apps, portals, approval queues, automations, database apps. Platform gives multi-experience
Lire la suite
output (Mobile & Web) with rich ecosystem of intuitive visual builders, online database, code editors, prebuilt template marketplace, configurable workflows and automations builder, triggers, Database connectors, API connectors, ready connectors, analytics, and more.
Afficher moins
Qui utilise DronaHQ ?
Developers, CIO, Engineering, Application leaders, IT leaders, professional developers, operations managers, Customer support IT managers, Digital Leaders building internal tool for mobile or web.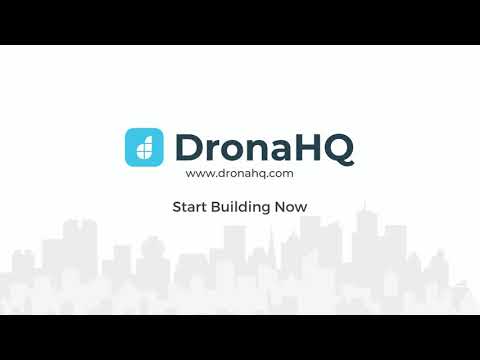 Vous hésitez à choisir DronaHQ ? Comparez-le à une autre option populaire
Indisponible dans votre pays
Version gratuite
Version d'essai gratuite
Version gratuite
Version d'essai gratuite
Pourquoi ce message s'affiche-t-il ?
KunDan
National Head IT (Inde)
Services financiers, 51-200 employés
Temps d'utilisation du logiciel : 6 à 12 mois
Alternatives envisagées :
Great App for NO Code Development Platform
Commentaires : I have been using DRONAHQ Mobile Application for the last 6 months, now it seems that this is the right time to give a review, before using this I have created my mobile app on other no-code development platforms, but all those platforms are No supported any customization nor any live Support, then I came to know about DRONAHQ no-code development platform from Google. The first day I have a little problem and I came to understand things but as I spent time on it. Things made sense to me and I understood that all the customization that we have in mind is related to the form or whatever we want to do, it has everything, whether it is about the connection to my live databases, it has API or it is drop-down in many ways, I am not from a development background despite that I have created all the applications of my company's requirements on it. A little bit of help is required after that we haves setup complex formula informs, Now we are very stable, we update the data in the mobile itself, without any problem that comes in it, They have excellent problem-solving skills. If you are thinking of doing any customization they will do it for you. I am enjoying the platform and they have been enhancing their platform day by day by releasing a new feature. I recommend you to use this for you & then comment.
Avantages :
Customization without any developement background.
Inconvénients :
comples formalue like attaching excel sheet with data should also have one click feature instead of developoing from formulae, Chat support 24 x 7 to solve issue. Development support should be provided free of cost.
Harsha
Applications engineer (Inde)
Services d'information, 51-200 employés
Temps d'utilisation du logiciel : plus d'un an
Best software to create the application on smart phones without programming knowledge
Commentaires : With the features available in this platform we can easily build and mobile applications within a less time and the customisation can be done very easily
Avantages :
The platform is very valuable for money. Developing the applications which is necessary for the organisation within a limited time. The features available in this tool is very helpful and the third-party integration helped in a major role in Application development.
Inconvénients :
As many features are available it takes little time to learn those features and to implement on the Application building. Instant chat support can be introduced.
Réponse de l'équipe de DronaHQ
il y a 2 ans
Hey Harsh, Thank you so much for taking time and leaving us a review. We are thrilled that you loved your experience; our team will definitely be happy to read what you wrote. Happy App building!
Vaibhav
Territory Executive (É.-U.)
Médecine douce, 10 000+ employés
Temps d'utilisation du logiciel : Essai gratuit
It's good
Avantages :
Easy to use this software and can access limited
Inconvénients :
Don't know much about this software so can't comment
Sadık Oktay
Junior Software Engineer (France)
Services et technologies de l'information, 11-50 employés
Temps d'utilisation du logiciel : 1 à 5 mois
All in one low code platfom
Avantages :
DornaHQ brings all features and functions that are necessary and expected from a low-code development environment.
Inconvénients :
DronaHQ's performance is extremely good so far, I will not write anything negative about that.
Réponse de l'équipe de DronaHQ
il y a 6 mois
Glad to hear your views. We will continue to walk that extra mile, to give you better experiences.
Santé, bien-être et fitness, 10 000+ employés
Temps d'utilisation du logiciel : 6 à 12 mois
Effective use
Commentaires : It's all good
Avantages :
Ease of use because of this reason most of time I perfer
Inconvénients :
No things which I don't like because it is all rounder