Vous aimerez peut-être...
Qui utilise Funeral Nav ?
Funeral home professionals, funeral home owners, Funeral Directors, Funeral Drivers, Livery Companies
Description de Funeral Nav
Mobile application iOS and Android funeral procession solution with turn by turn or map tracking of lead vehicle. Able to be personalized.with logo, web link and telephone.
Informations sur Funeral Nav
http://www.funeralnav.com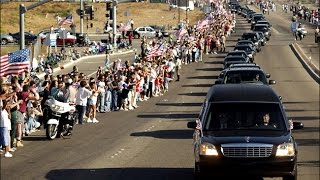 Play
Comparez Funeral Nav à des logiciels similaires
À partir de
24,99 $US/mois
79,00 $US/mois
s/o
100,00 $US/mois
Déploiement et prise en charge de Funeral Nav
Ressources d'aide
Support 24/7 (réponse directe)
Déploiement
Android (mobile)
iPhone (mobile)
iPad (mobile)
Formation
En ligne en direct
Documentation
Funeral Nav - Fonctionnalités
Alertes/Notifications
Analyse financière
Base de données de clients
Base de données de contacts
Base de données des employés
Calendrier des événements
Cartes géographiques
Emplacements multiples
Estimation des coûts
Formulaires personnalisables
Gestion de la crémation
Gestion des calendriers
Gestion des cas
Gestion des cimetières
Gestion des commandes
Gestion des contacts
Gestion des contrats/licences
Gestion des documents
Gestion des dons
Gestion des dossiers
Gestion des factures
Gestion des formulaires
Gestion des modèles
Gestion des rendez-vous
Gestion des reçus
Gestion des stocks
Gestion du stockage de données
Gestion financière
Gestion préalable des besoins
Génération de documents
Importation et exportation de données
Indicateur de disponibilité
Intégration QuickBooks
Intégration comptable
Intégrations de tiers
Liste de tâches (to-do list)
Merchandising
Modèles personnalisables
Planification
Portail libre-service
Rapports et statistiques
Rapports personnalisables
Reporting financier
Saisie de commande
Signature électronique
Stockage de documents
Suivi de l'inventaire
Suivi des statuts
Tableau de bord d'activités
Traitement des factures
---
Avis classés par taille de l'entreprise (nombre d'employés)
<50
51-200
201-1 000
>1 001
Linda L.
Funeral Concierge
Hôpitaux et soins de santé, 11-50 employés
Temps d'utilisation du produit: 1 à 5 mois
Note globale

Facilité d'utilisation

Fonctionnalités

Support client

Rapport qualité-prix

Probabilité de recommander le produit
Source de l'avis

Publié le 13/11/2018
"Getting You Funeral-Nav"
Commentaires: Although I would like more features, my overall experience has been good. For what its worth, you can't beat the convenience turn by turn direction.
Avantages: I understand the concept for the Funeral-Nav mobile application. What I like about it is it is an additional tool that we as funeral service professionals can use to service our families. So, often persons in the procession get separated and this is a way that they can stay connected and catch up. Also, funeral homes almost take alternate routes so, it will give you turn by turn direction in case you as the drive are not familiar with the route chosen. Most importantly, it ensures that the friends and relatives of the deceased reach the destination. A plus is that it can be customized to the funeral homes website and logo.
Inconvénients: What I like least about Funeral-Nav is that it lacks features and instructions on how to use the features.
Réponse de l'éditeur
envoyé par Funeral Nav le 15/11/2018
Thank you for sharing your experience! We value feedback and continue to improve our application based around that. For questions regarding app functionality please visit our website www.funeralnav.com or give us a call 631-328-5231 24/7 -
Best!
Source de l'avis

Publié le 13/11/2018