Description de Wideo
Wideo est une plate-forme web de création vidéo marketing destinée aux PME, aux professionnels du marketing et aux agences digitales. Produisez des vidéos rapidement et facilement en utilisant des modèles. Ajoutez vos propres images et sons, ou créez une vidéo personnalisée à partir de rien, puis animez-la en seulement quelques clics. Le support vidéo est la meilleure façon de retenir l'attention du public que vous souhaitez atteindre, d'accroître l'engagement sur les réseaux sociaux et de stimuler le CTR. Avec Wideo, maintenez des coûts bas tout en contrôlant entièrement le processus créatif lors de la conception de vos vidéos marketing professionnelles.
Qui utilise Wideo ?
Professionnels du marketing, agences digitales, start-ups, petites et moyennes entreprises, SaaS.
Où peut-on déployer Wideo ?
Basé sur le cloud
Sur site
---
À propos de l'éditeur
WIDEO
Situé à CAPITOLA, É.-U.
Fondé en 2012
Assistance Wideo
Support téléphonique
Chat
Pays disponibles
Australie, Canada, Mexique, États-Unis
Langues
anglais, coréen, espagnol, portugais
À propos de l'éditeur
WIDEO
Situé à CAPITOLA, É.-U.
Fondé en 2012
Assistance Wideo
Support téléphonique
Chat
Pays disponibles
Australie, Canada, Mexique, États-Unis
Langues
anglais, coréen, espagnol, portugais
Wideo en vidéos et en images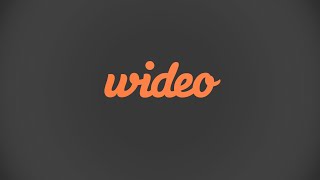 Comparez le prix du logiciel Wideo avec ses alternatives
Fonctionnalités - Wideo
Animation
Animations et transitions
Bibliothèque de contenu
Contenu vidéo
Fonction de glisser-déposer
Gestion de contenu
Gestion des fichiers audio
Gestion des modèles
Importation de médias
Mise en forme de texte
Modèles personnalisables
Modèles prédéfinis
Montage vidéo
Médiathèque
Partage social
Stratégie de marque personnalisable
Superposition de texte
Support vidéo
Salim
CEO (Bangladesh)
Utilisateur LinkedIn vérifié
Services et technologies de l'information, 2-10 employés
Temps d'utilisation du logiciel : 6 à 12 mois
Template base good video editing tools
il y a 4 semaines
Nouveau
Commentaires : Wideo.co is a great animated video tool that I use to make videos on a monthly basis. It has a great user interface and is easy to navigate
Avantages :
Wideo.co is an all-in-one video creation tool that allows me to create videos in minutes quickly. With Wideo I can create high-quality videos that will impress My audience. The platform offers a variety of features that make it easy for users to create videos, such as customizing the appearance and sound of their videos and adding music and sound effects
Inconvénients :
Its template base video editing tools, that's why we need more templates & Focus more on interesting template
Utilisateur vérifié
Preparadora Exámenes de Inglés (Espagne)
Utilisateur LinkedIn vérifié
E-learning, Auto-entrepreneur
Temps d'utilisation du logiciel : Essai gratuit
Useful only if you create a lot of videos
Commentaires : I find that it will be useful and worth the investment for a business that needs lots of videos and which doesn't need them to be very original.
Avantages :
I like that it is very easy to use, you don't need previous knowledge about video making, as you have many templates to choose from. You can also create your ouwn video from scratch, but I have never done it this way because my creative skills are non existent.
Inconvénients :
What I don't like about Wideo is that you cannot download your creations during the trial period, you can only use this time to learn how to use it and evaluate whether it is worth the money for you. Also, the templates that you can choose from are more than enough, but at the end, they are limited, so possibilities are that you will find the same template used in another video in another website, which is not cool. After all, we all want to have exclusive videos. Of course, you can create your own exclusive videos in Wideo, but you will need to be creative and imaginative, which I'm not.
Réponse de l'équipe de WIDEO
il y a 3 ans
Hi there! Thanks for the review. The idea of the free trial period it's exactly that, that users can try our video editor. For downloading the videos you have to change to the premium (and paid) subscription. Regarding the templates, I can assure you that we have never encountered that issue of a video being duplicated. We have so many different templates and we are always creating new ones that it's almost impossible! Thanks again for the review! All the best
Mauricio
Marketing Manager (Norvège)
Temps d'utilisation du logiciel : 1 à 5 mois
TERRIBLE experience
Avantages :
If you are a student and get the discount maybe. But at the end of the day, I'm biased. I can't see any good.
Inconvénients :
I started with the free trial. During this time, they give you full access to all the elements. I decided to download the video and I had the plan to make more, so I went for a basic membership. To my surprise, I didn't have access to any of the elements I used before. So I decided to talk with one of their "happiness customer agents". I explained that I didn't have access to the elements I needed and I requested a refund. After 10 painful exchange of emails, they told me that it was "clearly advertised" what's included. But of course, during the trial, they let you use everything, but once you pay, they limit you.
Réponse de l'équipe de WIDEO
il y a 4 ans
Mauricio, I'm very sorry for your bad experience with the tool. During the trial period, users can access all features except downloads or uploads to YouTube. Once the trial period ends (as with your case), users access the features based on the plan they choose and if they do not choose any plan they do not have the possibility to continue editing the videos until they upgrade to one of our plans I understand your disappointment when you realized that the plan you chose had less features than the trial (although it included downloads and upload to Youtube), I will pass this to the communication team and product team so that it is better clarified how the process is and there are no other people who are with the same problem than you. Again, thanks for your feedback and I'm sorry for your bad experience.
Luciano
Graphic Designer (Argentine)
Design, Auto-entrepreneur
Temps d'utilisation du logiciel : plus de deux ans
Excellent product, very recommend.
Avantages :
- It is very easy to make changes and see them reflected quickly. - Easy to use without previous knowledge of animation.
Inconvénients :
It would be nice to be able to add and edit video. I think this would make it a very complete tool :)
Réponse de l'équipe de WIDEO
il y a 5 ans
Hi Luciano, thank you for the feedback! We are very glad to make your job easier. We¿ve analyzed including filmed video importing feature in the past. However, we¿ve decided to focus exclusively on animated videos since that¿s were we are experts on. Besides we couldn¿t find a good way to perform that kind of files in our tool yet. Notice you can still import animated GIF files (animated icons, filmed gifs videos, screencast demo videos, etc) and work above them with graphics, fonts, and animations. Thanks again!
Mitch
Marketing Coordinator (É.-U.)
Utilisateur LinkedIn vérifié
Marketing et publicité, 51-200 employés
Temps d'utilisation du logiciel : 6 à 12 mois
Look at me--the video hero at the office
Commentaires : What I love most about Wideo is the speed. I can crank out a video for our clients in like 20 minutes. That gives me so many options. Holiday party coming up? Let me just slip on Wideo and make a video card. Need a lengthier explainer for your clients? Wideo's got templates that will make the final product look clean and professional.
Avantages :
I love how easy it is to use. I don't have a video editing background; but ever since I started using Wideo, I'm creating stellar videos at work.
Inconvénients :
I wish there were more animation options and presets. Hopefully that's clear. Sometimes, to get the effect I'm looking for I'll have to edit video template slides...I'd love for Wideo to have more robust tutorials and better functionality.
Réponse de l'équipe de WIDEO
il y a 4 ans
Thanks Mitch for your review! We are glad that you find Wideo easy to use. As you wrote, Wideo can be used by anyone no matter if they have video editing background. We are constantly working on new animations options and presets as in more tutorials. You can check them in our website. Again, thanks for your response!