Description de Rezku POS
Démarrez dès maintenant, à partir de 299 $ seulement. Rezku conçoit vos menus, forme votre personnel à distance et vous aide à démarrer votre activité gratuitement. Vous avez besoin d'un point de vente qui propose un service plus rapide, réduit les coûts d'exploitation et améliore considérablement l'expérience client. Gérez tout via n'importe quel appareil, n'importe où. Rezku est un des points de vente iOS pour restaurants les plus avancés du marché. Conçu par des gérants et propriétaires de restaurant. Adopté par de nombreux restaurants aux États-Unis. Profitez de l'atout Rezku et renforcez votre compétitivité.
Qui utilise Rezku POS ?
90 % des clients possèdent des restaurants traditionnels avec service de bar. Découvrez des fonctionnalités uniques pour gérer votre bar plus rapidement et efficacement que jamais. Des intégrations personnalisées pour brasseries sont également disponibles.
Où peut-on déployer Rezku POS ?
Cloud, SaaS, web, Mac (ordinateur), Windows (ordinateur), iPad (mobile)
À propos de l'éditeur
Guest Innovations
Situé à Sacramento, É.-U.
Fondé en 2011
Support téléphonique
Support 24/7 (réponse directe)
Chat
Pays disponibles
États-Unis
À propos de l'éditeur
Guest Innovations
Situé à Sacramento, É.-U.
Fondé en 2011
Support téléphonique
Support 24/7 (réponse directe)
Chat
Pays disponibles
États-Unis
Rezku POS en vidéos et en images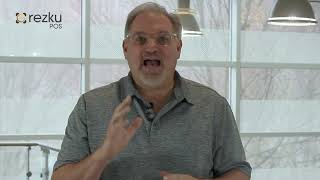 Comparez le prix du logiciel Rezku POS avec ses alternatives
Fonctionnalités - Rezku POS
Accès mobile
Alertes/Notifications
Base de données de clients
Caisse pour restaurants
Carte de fidélité
Commande en ligne
Comptes clients
Contrôles/Permissions d'accès
Créateur de menu
Emplacements multiples
Facturation
Fonctions pour restaurants
Gestion de l'e-commerce
Gestion de la trésorerie
Gestion de table
Gestion des bons de commande
Gestion des cartes cadeaux
Gestion des commandes
Gestion des comptes au bar
Gestion des conseils
Gestion des cuisines et des menus
Gestion des employés
Gestion des livraisons
Gestion des prix
Gestion des promotions
Gestion des remises
Gestion des retours
Gestion des reçus
Gestion des réservations
Gestion des stocks
Gestion des stocks de la vente au détail
Historique des clients
Historique des transactions
Importation et exportation de données
Intégration comptable
Intégrations de tiers
Lecture de codes-barres et de tickets
Paiements en ligne
Paiements électroniques
Partage de l'addition
Personnalisation de site web
Point de vente (PDV)
Pour iPad
Rapports de ventes
Rapports et analyses
Rapports et statistiques
Signature électronique
Suivi des commandes
Suivi des retours
Tableau de bord d'activités
Traitement des cartes de crédit
Traitement des paiements
Vérifications distinctes
John W.
Owner / Executive Chef (É.-U.)
Utilisateur LinkedIn vérifié
Produits alimentaires, 11-50 employés
Temps d'utilisation du logiciel : 1 à 5 mois
Sip & Savor and Rezku to the moon and beyond!
Commentaires : There are so many reasons why this works for us! Ease of use and training, stability with the use of the Rezku configured router, a robust CRM package that enables us to use gift cards and rewards, PCI compliance and speed of transactions using their merchant services partner, a reporting structure with real time data, and Ipad based. But most of all, the support level is unbelievable. I don't have much contact now that I have been up for a while, but as we were implementing and learning geting answers by using their chat system was within minutes every time. Yes, I said EVERY time, any day and any hour.
Avantages :
Very easy to use back and front of house. I make changes and corrections on products, pricing and quantities on the spot to avoid service issues and keep things running smoothly.
Inconvénients :
The first few iterations lacked functionality which then delayed our implementation a few months.
Réponse de l'équipe de Guest Innovations
il y a 4 ans
John, we have a great staff that really cares about the product and our restaurant partners. This review is a great hats off to them. You have been a pleasure to work with. We are always here to help when you need us. Paul Katsch, CEO
Tracey L.
Owner/Manager (É.-U.)
Restaurants, 2-10 employés
Temps d'utilisation du logiciel : plus d'un an
Best POS Ever!
Commentaires : With Rezku, I am able to track inventory and ingredients with ease. When I run out of an item, the item will "gray" out and let everyone know we are out of that item. I am also able to "archive" an item to where it does not even show up on the screen. I track employee hours and tips which make payroll a lot easier. I love the new "today's specials", "86'd Items" and "manager notes" features.
Avantages :
We are a very small business and have tried several POS systems (Square, Shopkeep, and 2 others). When looking for a new, more user-friendly POS, I came across Rezku. I watched a video with the CEO, explaining the POS and stated "Give us a call and if someone (a real person) does not answer your call, then do not get our service." Now that is how to do business! Rezku's customer service is top notch. Any question and any time of day, they are ALWAYS there to help me out. They are very friendly and professional. I enrolled in their CRM program. I love having gift cards that I am able to load and check the balance. With the CRM I am able to see my top customers. I can even use the back office to see what their previous orders have been. Rezku listens to their customer's feedback and is always improving its system. I will never use any other POS system EVER!
Inconvénients :
One of my favorite features was the "off line" option. We use a tablet strictly for deliveries and loved the ability of being able to accept credit cards while off line. When I got back to where there was internet service, the payments would "push" through. It was one less thing I had to worry about. Now I have to start out the day making sure I put our delivery table in "off line" mode and then I have to remember to turn it off several minutes before I close the drawer.
Réponse de l'équipe de Guest Innovations
il y a 3 ans
Lurie, Everyday the Rezku team works hard. We have high standards for ourselves. I have to say that reviews like this and working with people like you make it all so rewarding. Our goal has always been to help restaurants like yours. In today's POS marketplace there are so many gimmicks and tricks. We have always felt that we must earn your business everyday. I am pleased to see that we are delivering on our promises. I feel that if everyone had the opportunity to meet our staff and see our product first hand then every restaurant would have Rezku. Have a wonderful day. The Rezku Team
Temps d'utilisation du logiciel : 1 à 5 mois
Had a good start, then customer service didnt understand what i was trying to do.
Avantages :
Response on problems. The set up on the program was a little involved but manageable. Did allow for functions on a business that doesnt have a lot of variables.
Inconvénients :
Didn't like the fact that after listening to what i wanted, they kept sending me the wrong cc machine. Forward 30 days, i cancelled due to unforseen event, and they wouldnt refund anything. Will never use again.
Réponse de l'équipe de Guest Innovations
il y a 5 ans
Micah Thanks for your feedback. We strive to offer the best service in the industry. We have a great 30 day - no questions asked -return policy on our hardware. Unfortunately, we can not accept returned hardware after it has been used in a restaurant environment for months. I am unaware of any POS company that allows you to return hardware when your business closes for a full refund. Our POS and credit card processing is fully integrated. We sent you the right credit card reader (which was never hook up). You wanted your credit card processing separate from the POS which we don't do. Our POS is fully EMV and PCI compliant. Our CC integration actually lowers your liability and your costs. We are sorry about the shooting in your club and that you had to close Vibe. We are here for our customers. We fight to help businesses like yours. We wish you better days in the future. I know the closing of Vibe was heartbreaking.
Jennifer K.
Owner (É.-U.)
Temps d'utilisation du logiciel : 1 à 5 mois
Outstanding, intuitive and Easy to use. Having come from a retail background , this POS is so easy!
Avantages :
We have been so impressed with the reporting and timecard functions of this system! Easy to read, timely and the items you need to know most. More importantly, the customer service team is exceptional! No question or suggestion is too small and they answer the phone! If they don't have the answer they will find it. When you have a customer trying to check out and you need a solution they are there. Seconds feel like hours and the person who answers the phone gives you the solution. In three months we have never had a long hold time or unsatisfactory customer service experience. Rezku is continually evolving based on feedback from it's customers and improving the experience. We also chose Rezku because of their no long term commitment policy. They want to EARN your business. We refer them to everyone . If you are still doing it by hand you are crazy. Great and affordable for the "Little Guy"
Inconvénients :
We have not had any Cons with this system! It has been easy to use , cost effective and issues we have had have been on our end
Réponse de l'équipe de Guest Innovations
il y a 4 ans
Jennifer, We love working with Avon Inn. You guys are passionate and fun to work with. Please keep your eyes on rezku in the coming months. We are releasing some great new upgrades to make it even better.
Kitty L.
Office Admin (É.-U.)
Produits alimentaires, 2-10 employés
Temps d'utilisation du logiciel : 1 à 5 mois
As a veteran bartender/server I can confidently say the Rezku system is great!
Commentaires : The benefits for us were moving into the technology age as we were old school cash register and cash only. Being able to accept credit cards has helped the business so much. The reports are great as well since now we can see the sales in real time and has helped so much with the accounting factor. Bartenders cash out much quicker and smoother, the ease of use and no room for mistakes or over rings is a plus making that part of the job easier.
Avantages :
It's VERY modern with the Apple iPad, easy to set up and if you can work your phone then using this is a snap. Technical support is AWSOME. Have a problem or a question? Call them anytime, the techs are very knowledgeable, they will walk you through anything and everything. If there is something not available within the program for your company, know that the program developers will make the adjustments to suit your needs. And let's talk about price, first year free with no contract? It's most defiantly worth a try! Thanks to Rezku we went from that old school cash only to a new state of the art system and it's really making a difference for us. Thanks Rezku!!
Réponse de l'équipe de Guest Innovations
il y a 5 ans
Kitty Our entire team has enjoyed working with you. We strive to make Rezku POS a product that delivers value and is backed with incredible service. We love to hear that our efforts are paying off on your end. Cheers! The Rezku Team