Templafy
Description de Templafy
Templafy est la seule plateforme de gestion de contenu qui vous aide à maintenir vos documents Office conformes et respectueux de la marque. L'ensemble des présentations, lettres, e-mails et autres
Lire la suite
documents créés par les utilisateurs s'adaptent automatiquement aux directives de marque de l'entreprise. Les modèles de meilleures pratiques les guident pour une productivité accrue et un contenu rationalisé et plus professionnel. Les bibliothèques de ressources sont intégrées aux applications bureautiques pour un accès rapide à toutes les ressources de la marque. Templafy est basé sur le cloud et disponible sur tous les appareils.
Afficher moins
Qui utilise Templafy ?
La plateforme fournit aux équipes chargées de la marque, de la conformité et de l'informatique un moyen d'organiser leurs documents. Avec Templafy, tous les membres du personnel auront un accès instantané aux modèles mis à jour qui les concernent et seront prêts à les produire.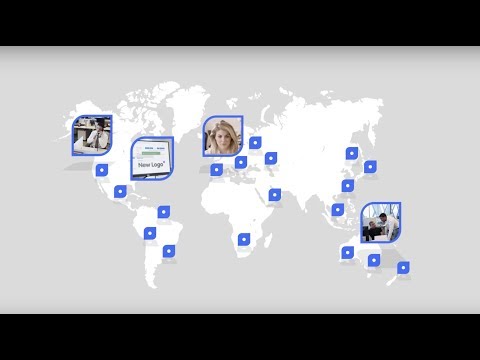 Vous hésitez à choisir Templafy ? Comparez-le à une autre option populaire
Indisponible dans votre pays
Version gratuite
Version d'essai gratuite
Version gratuite
Version d'essai gratuite
Pourquoi ce message s'affiche-t-il ?
Nikolaj
Auditor (Danemark)
Utilisateur LinkedIn vérifié
Conseil en gestion, 1 001-5 000 employés
Temps d'utilisation du logiciel : plus d'un an
User freindly and easy acces to a variety of different templates.
Commentaires : Great product! On a corporate level it improves productivity and branding and compliance alignment and for me personally it makes it easier to find the materials I need and to spend time on the things that really matter. Give it a spin! Great service and a very friendly team behind it. It's one of those tools you didn't know existed until you heard of it and then you suddenly have a hard time working without it.
Avantages :
Very user friendly and easily manageable within Word. Updated templates and logoes on a daily basis. Very easy corporate roll-out
Inconvénients :
Double authentication can be a bit annoying. When in a rush, it can be a bit annoying to wait for extra loading time, but not sure if it is because of Templafy of the internal software etc.
Services et technologies de l'information, 11-50 employés
Temps d'utilisation du logiciel : plus d'un an
Great solution for Brand Management - it solves real issues
Commentaires : If you want a solution not only compatible, but also fully integrated in Microsoft Office 365 and Office on-prem, if care about your Corporate brand, if you want to offer your colleagues to save time when producing, documents, mails and presentations and if you would like to ensure compliance across the various divisions/productbrands/departments... Then you've got to take a look at Templafy. It is very easy to manage and offer state of the art user experiences. C
Avantages :
User-friendliness and it saves time for the users Compliance in terms of branding, content and legal Easy to manage content Easy to distribute
Inconvénients :
The only thing that I could wish for is deep links to the content when sharing the content inside our company, but I know it's on the roadmap and released within a couple of months.
Rostislav
R&D Mechanical Engineer (Allemagne)
Utilisateur LinkedIn vérifié
Génie mécanique ou industriel, 10 000+ employés
Temps d'utilisation du logiciel : 1 à 5 mois
Avoid this tool if possible
Avantages :
Should unify templates, documents, signatures across company. Yeah it does, but...
Inconvénients :
Many issues with logging in and working with this tool. Templafy has compatibility issues with almost everything. Solidworks stopped working with Excel, Teams add-in stopped working in Outlook. There are days when Templafy is unable to connect at all. Had to manually remove this tool to be able to continue in my work...
Louwrens
Snr IT Engineer (Afrique du Sud)
Services financiers, 5 001-10 000 employés
Temps d'utilisation du logiciel : plus de deux ans
Templafy Works really well to keep documents to standard.
Commentaires : The document template management and brand content integration ensures documents are brand compliant and looks professional all the time.
Avantages :
We really like the document templates and document generation features. We also linked this to our internal brand picture and template server so we can import brand compliant pictures, icons, and motives. This ensures important business documents are always brand compliant. This saves our team so much time instead of trying to always create stuff from scratch.
Inconvénients :
The solution is cloud based so this will limit the usage if a person has slow or limited connectivity.
Utilisateur vérifié
Consultant (Danemark)
Utilisateur LinkedIn vérifié
Génie civil, 10 000+ employés
Temps d'utilisation du logiciel : plus d'un an
Helps me create documents faster and on-brand
Commentaires : With image libraries and pre-made infographics, creating documents and presentations is easy, quick and compliant.
Avantages :
An easy way of creating documents and presentations that are aligned across the organisation. Great to preserve brand identity. I also really like that it makes my presentations look a lot better in a very easy-to-use interface.
Inconvénients :
I cannot think of anything to disklike about the product.