Description de Linxup
Les trackers GPS Linxup constituent un moyen simple, performant et abordable de gérer votre flotte et votre matériel de valeur. Des cartes faciles à utiliser, des rapports pertinents et des outils tels que les alertes et le suivi de la maintenance vous aident à réduire les coûts et à accroître l'efficacité de votre flotte. Cessez de vous inquiéter et commencez à développer votre activité dès aujourd'hui avec les trackers GPS Linxup. Faciles à installer et à utiliser. Des applications mobiles gratuites pour iPhone et Android vous permettent de gérer votre entreprise où que vous soyez.
Qui utilise Linxup ?
Linxup GPS est idéal pour les entreprises de tout type et de toute taille qui ont besoin d'améliorer leur efficacité et leur sécurité, de réduire les coûts d'exploitation et de fournir un meilleur service à leurs clients.
Où peut-on déployer Linxup ?
Basé sur le cloud
Sur site
---
À propos de l'éditeur
Linxup GPS Tracking
Situé à Saint Louis, É.-U.
Fondé en 2003
Assistance Linxup
Support téléphonique
Chat
Pays disponibles
Canada, États-Unis
À propos de l'éditeur
Linxup GPS Tracking
Situé à Saint Louis, É.-U.
Fondé en 2003
Assistance Linxup
Support téléphonique
Chat
Pays disponibles
Canada, États-Unis
Linxup en vidéos et en images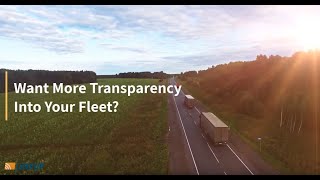 Comparez le prix du logiciel Linxup avec ses alternatives
Fonctionnalités - Linxup
Accès mobile
Alertes/Notifications
Cartes géographiques
GPS
Gestion de la maintenance
Gestion des employés
Gestion des expéditions
Gestion des inspections
Gestion des stocks
Gestion des transports
Gestion du carburant
Géolocalisation
Historique des itinéraires
Mises à jour en temps réel
Optimisation des itinéraires
Planification de la maintenance
Rapports d'historique
Rapports d'incidents
Recherche par NIV
Recherche/Filtre
Routage
Suivi des ressources
Surveillance en temps réel
Services aux consommateurs, 2-10 employés
Temps d'utilisation du logiciel : plus de deux ans
On point tracking so I always know where my truck are and that they are traveling safely!
Commentaires : The tracking info the devices give in so valuable. I can break down all my employees travels to find ways to improve our routes. The safety info that gets communicated makes sure I can hold my drivers accountable which keeps every one safe.
Avantages :
Easy to use and VERY accurate info.
Inconvénients :
Wish there route program had more functions for dispatching like starting point and automatic route planning.
Réponse de l'équipe de Linxup GPS Tracking
il y a 5 ans
Hello Justin and thanks for your review of Linxup GPS tracking for your business, RVA LawnCare. We strive to offer the easiest software to use that provides powerful data that you can use to grow your business and save money. As you know, our GPS tracking devices update every 60 seconds and accurate up to 15 feet so you always know where your equipment and drivers are (making it easier to update their routes as well). Thanks again for your review of Linxup GPS tracking!
Tina
Construction Coordinator (É.-U.)
Construction, 51-200 employés
Temps d'utilisation du logiciel : plus de deux ans
Central Confinement Review - Linxup
Commentaires : We have used Linxup for several years and we like it. We were able to price decline on our per unit price last year, and that is helpful. That makes Linxup even more competitive for us to keep, when we get good product for a good price. The service is lacking at times, but the overall product and service of Linxup is one that I would recommend.
Avantages :
I like how easy it is to use. It so easy to log in and see that it takes you directly to a map that show all of your vehicles, and with a quick list to see who may be offline. It also great to see who may need to vehicle maintenance with the check engine indicator online. The report are pretty easy to read and have been very helpful. A good product.
Inconvénients :
The support is what I have the most issue with in regards to Linxup. It really depends who you get on the phone. Some of the reps you speak to when a device loses a signal are great and quick, and don't try to keep you on the phone, but they want to solve your problem as quick as possible. However, the next time you call you could get a rep that acts like they are new and don't know what is really going on, which is strange to me how some representatives are so educated and others are not.
Willie
Fleet owner (É.-U.)
Transport routier/ferroviaire, 2-10 employés
Temps d'utilisation du logiciel : 1 à 5 mois
Source : SoftwareAdvice
This company is a ripoff
Commentaires : One of my trackers malfunctioned after two day of installation. I've tried for a whole week to get in touch with customer service via emails and phone calls with zero responses from either. The guy " [SENSITIVE CONTENT] " he was quick to pick up the phone and call to make a sell even gave me his information to reach him directly. He answered the phone once , transfered me to customer service who took my information and said they woul check into it and call me back within 2 hours its been a week now with no call. These people are very quick to respond to make a sell but if you have a problem you cant get in touch with anyone. My advice to you is to stay away from this company and if you are already a customer and having problems do as i did and report them to the BBB and cancel whatever payment method they have on file for you because they will continue to take your money even after you have sent them several email asking them to cancel. ( STAY AWAY ! )
Avantages :
Nothing at all it failed after 2 days of use
Inconvénients :
I didint like anything about this product
Services aux consommateurs, 2-10 employés
Temps d'utilisation du logiciel : plus de deux ans
Cancelled Linxup over charges & alck of customer service
Commentaires : Frustrating. No customer service - even after years of using them. Will never refund or adjust a billing - keep charging reagardless of working services or not. Money clearer more important. After cancelling - had a rep call and was going to take care of everything. However when we asked for credit and to cancel - got rude. Still cancelled.
Avantages :
The features are easy to use, as is the reporting.
Inconvénients :
had trackers that did not work and they could not get to work - refused to stop charging for them. Got a random call that they were updating our trackers as ours were outdated. they imemdiately cancelled our tracking - leaving us with 2-3 weeks of no service. Still charged us for that period. One tracker never worked - was defective - still charged us for that for 2-3 months. Finally cancelled, as you leave a message and no one ever calls back. Had to file with credit card to get the services stopped.
Latine
Chief Transportation Officer (É.-U.)
Transport routier/ferroviaire, 2-10 employés
Temps d'utilisation du logiciel : plus de deux ans
Valuable Part of My Operation
Commentaires : The Linxup GPS Tracking reports speeding, fuel consumption and other careless driving and reports it daily so that I can immediately share with the driver for an immediate improvement.
Avantages :
Linxup tracking is an integral part of my operation. The information it provides is priceless when you're not able to be on the road. It helps to reign in careless behavior before it takes a toll on my bottom line.
Inconvénients :
One feature I wish it would provide would be an alert to my inbox when it is disconnected.