Mentorloop
Description de Mentorloop
Mentorloop est une plateforme logicielle de mentorat dans le cloud qui permet aux organisations d'associer des personnes aux tutorats qui leur correspondent à n'importe quelle échelle, pour permettre
Lire la suite
aux coordinateurs de programme de réaliser des gains de temps et d'argent, tout en améliorant les résultats d'apprentissage. Grâce à la promotion personnalisée des programmes, à l'inscription instantanée des mentors, à la mise en relation rapide et en libre-service, au portail de communication, aux ressources et pistes de contenu, ainsi qu'à l'analytique et au reporting de santé du programme, Mentorloop facilite la gestion du mentorat pour votre organisation et vous-même.
Afficher moins
Qui utilise Mentorloop ?
Certaines rencontres peuvent changer une vie. L'éditeur travaille avec toutes les organisations qui souhaitent créer une culture de mentorat pour leurs employés.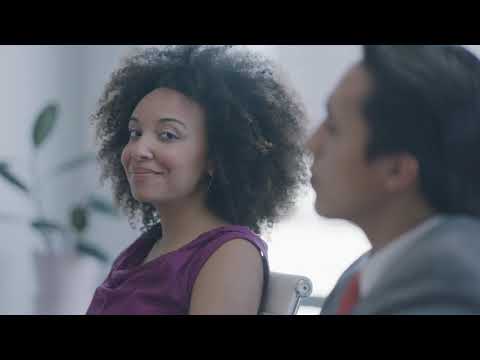 Vous hésitez à choisir Mentorloop ? Comparez-le à une autre option populaire
Indisponible dans votre pays
Version gratuite
Version d'essai gratuite
Version gratuite
Version d'essai gratuite
Pourquoi ce message s'affiche-t-il ?
Alternatives à Mentorloop
Alexandra
Programs Coordinator for Peopleworks Programs (Australie)
Utilisateur LinkedIn vérifié
Vente au détail, 10 000+ employés
Temps d'utilisation du logiciel : 1 à 5 mois
I'm Mental for Mentorloop
Avantages :
It enabled our company to evolve our already existing Mentor Program and take to a whole new level with Mentorloop's groundbreaking 'Mentoring Technology'. Mentorloop is native and easy for users of all ages to get excited to 'e-meet their mentoring match'. They are guided with well designed educational tutorials to assist in demonstrating the capabilities of the platform - for example; setting goals, creating calendar events that sync with work calendars and even sharing great TED talks. Mentorloop has now enabled us to track user activity and provide us with excellent (dare I say it - and sexy) reporting and analysis capabilities. The online bank of resources available to Mentors and Mentees has been a delightful surprise for our people as well. Mentorloop is bloody brilliant. And so is their wonderful team.
Inconvénients :
It currently lacks emojis and GIF sharing within the loop chatting functions - staff would be thrilled with this and would probably never log off!
Julie
Events Coordinator (France)
Loisirs, voyage et tourisme, 2-10 employés
Temps d'utilisation du logiciel : 1 à 5 mois
Alternatives envisagées :
Looking forward to see the next steps!
Commentaires : Great so far, looking forward to seeing how the next months go!
Avantages :
Customer service is great and everyone I have been in touch with is so lovely and reactive to any of my needs and questions! The system in itself is very intuitive and the design is great, on trend and easy to use.
Inconvénients :
The only thing I am missing is a sort of library to be able to share documents with the participants to my programme
Kevin
General Manager (Australie)
Temps d'utilisation du logiciel : 1 à 5 mois
The Mentorloop concept is great but it currently does not achieve what it should do.
Avantages :
Mentorloop provides a great confidential communication hub between coachees and coaches/mentors however I still believe it has a long way to go to become a useful tool.
Inconvénients :
I just feel the program is a bit clunky at the moment because it doesn't integrate very well with outlook or enable you to archive your loops which is a major flaw I feel. People using this software are generally time poor so to have to double book everything with outlook is just not ideal also I think it is ridiculous that the loop just continues infinitely imagine what it would look like after 3 years it will be 2km long chat.
Réponse de l'équipe de Mentorloop
il y a 5 ans
Hi Kevin, This is Lucy, I'm one of the founders of Mentorloop. Thank you for being a user and providing this review. We're always looking for ways to improve our platform (we're a relatively young company), so feedback like this is invaluable as we continue to refine what you experience while on Mentorloop, and what we stand for. We do have an Add to Calendar feature that allows you to download your meetings into Outlook, and we're looking at deeper integration with Outlook as we progress. Your feedback about the infinite loop is an interesting one - many of our users do continue their relationships for many years, and sometimes come back to it after long absences and want to review their history, so this makes sense for them. However we obviously haven't served your example, where you want a neat way to close out or archive a loop, so we'll take this on board. Thank you again for taking the time to leave this review. All the best with your mentoring journey!
Starr
Director, Learning & Development (É.-U.)
Compagnies aériennes/Aéronautique, 501-1 000 employés
Temps d'utilisation du logiciel : 1 à 5 mois
Alternatives envisagées :
Look no further!
Commentaires : As an organization brand new to mentoring (with more than 500 employees across multiple locations in the US, Europe, and Asia) we knew we needed to find a true partner to help us do it right and do it well. The initial sales process with Mentorloop was exceptional. From the pricing transparency to the low pressure, consultative selling approach, they were sincerely interested in understanding our goals and needs, offered extremely useful help and advice before we made any commitment, and didn't push us for more than we actually needed to get started. The transition from sales to implementation was seamless and we were able to identify our program goals, create our profile and matching criteria, and launch in less than 30 days thanks to their exceptional support, service, competence, and wealth of expertise in mentoring best practices. The team is also funny, down-to-earth, super sharp, responsive, super flexible with meeting times (we're in the US, they're in Australia)-- put simply, they are true professionals who know what they are doing and are passionate about it. It's been a huge relief not to have to start from scratch, as they have so many great resources we've been able to leverage from designing everything from our program goals and success measures to our promotion and internal marketing collateral. What seemed an overwhelming undertaking has been made simple and effective. Easily my favorite vendor to work with and an awesome platform to boot. Look no further!
Avantages :
Intuitive and user friendly interface for participants and administrators; simple and rapid implementation and enrollment; excellent integrated support resources for mentees, mentors, and program coordinators to maximize the experience; easy to customize for our organization while the "out of the box" solution provided a great framework to start with based on best practices so we didn't have to reinvent the wheel; flexibility for using part art and part science to match participants, combining Mentorloop's algorithm and insights from our Program Coordinator; flexibility to move to 100% self-matching as our organization matures into a culture of mentoring; GDPR compliant; excellent built in evaluation and analytics to measure program success and demonstrate ROI; scalability; ease in connecting international/multi-site participants; works across all internet browsers; no service disruptions.
Inconvénients :
I truly haven't seen a feature yet that isn't useful or easy to use.
Nicole
Tennis Australia Women & Girls Coach Lead (Australie)
Sports, 201-500 employés
Temps d'utilisation du logiciel : 1 à 5 mois
MentorLoop More than Just Mentoring
Commentaires : Even though we have only just begun our Coach Connect Mentoring journey powered by MentorLoop the entire process has been smooth. We were assigned a project manager that has taken us through every step and been available to answer any questions, and listen to our suggestions as we try to set up the best possible experience for everyone involved in the program. The growth potential of mentoring within our business is enormous and it is comforting, that as we grow the platform has the capacity to connect our entire tennis community to raise the sport of tennis.
Avantages :
This software enables the user to navigate across the platform seamlessly and effectively. The simplicity of the platform was a feature that was critical in making the decision to use an online mentoring program for our participants. After the users sign up they have the ability to search for suitable mentors to assist with their development and easily make connections (loops). The software enables an algorithm match if participants do not find a match themselves which greater assisted connections being established. As a program co ordinator there is the option to create multiple loops, which in the future the ability to expand to creating larger groups of participants is very positive. As a company we were excited by the ability to scale and the reporting enables accountability in terms of participant engagement and numbers. The ability to customise the questions when users first sign up enabled more insights to be gathered to drive many of our initiatives and actions moving forward. Another key feature is the option to download and share relevant files, to the entire group or individual groups to each other. Knowing so much of how we connect in COVID times is virtual with the inbuilt option to schedule a zoom call within the platform is a valuable feature for the present and future.
Inconvénients :
Whilst some changes were permitted on the initial sign up there are some engineering frameworks that could not be changed. More options there are to customise it to the company in various ways is definitely an advantage.