Description de Cornerstone Recruiting
Avec la pression intense d'identifier, d'embaucher et d'intégrer les meilleurs talents, il est temps de repenser le recrutement. La suite Recrutement Cornerstone répond à tous vos besoins en matière d'acquisition de talents pour renforcer votre expérience de candidat, gérer efficacement l'ensemble du processus et raccourcir le temps de recrutement pour atteindre la productivité.
Qui utilise Cornerstone Recruiting ?
Des organisations de toutes tailles qui veulent améliorer leur processus de gestion des talents et d'acquisition de talents.
Où peut-on déployer Cornerstone Recruiting ?
Basé sur le cloud
Sur site
---
À propos de l'éditeur
Cornerstone OnDemand
Situé à Santa Monica, É.-U.
Fondé en 1999
Assistance Cornerstone Recruiting
Support téléphonique
Support 24/7 (réponse directe)
Chat
Cornerstone Recruiting - Prix
À partir de :
Oui, essai gratuit disponible
Non, pas de version gratuite
Cornerstone Recruiting n'est pas disponible en version gratuite mais propose un essai gratuit.
À propos de l'éditeur
Cornerstone OnDemand
Situé à Santa Monica, É.-U.
Fondé en 1999
Assistance Cornerstone Recruiting
Support téléphonique
Support 24/7 (réponse directe)
Chat
Cornerstone Recruiting en vidéos et en images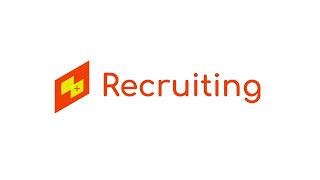 Fonctionnalités - Cornerstone Recruiting
Analyse de CV
CRM
Formulaires E-Verify et I-9
Formulaires électroniques
Gestion d'orientation du flux de travail
Gestion de la formation
Gestion des applications
Gestion des candidats
Gestion des e-mails
Gestion des entretiens
Gestion des flux de travail
Gestion des tâches
Gestion des évaluations
Intégration des employés
Intégration des médias sociaux
Manuel de l'employé
Mentorat
Outils de collaboration
Page Offres d'emploi
Planification des entretiens
Portail libre-service
Profils des candidats
Publication d'offres d'emploi
Rapports et analyses
Stockage des CV
Suivi des candidats
Suivi des candidatures
Alternatives à Cornerstone Recruiting
Avis sur Cornerstone Recruiting
Emilie
HR controller Jr (Luxembourg)
Transport routier/ferroviaire, 1 001-5 000 employés
Temps d'utilisation du logiciel : plus de deux ans
A nice user-friendly and easy to configure software
Commentaires : We first implemented Cornerstone for training and in 2014 we decided to implement the recruitment module as well. It is really an easy soft to implement, since we could do the configuration by ourselves (with the support of a consultant team of Cornerstone). The support from Cornerstone is really efficient and personalized, with allow a great relationship Customer-provider. There are quarterly releases which take into account clients suggestions, and help improve the tool. The current functionalities fit our need in recruitment.
Eva
Talent Management System Analyst (É.-U.)
Politique publique
Temps d'utilisation du logiciel : plus de deux ans
Source : SoftwareAdvice
Cutting Edge of Talent and Learning Management
Avantages :
I've been working with Cornerstone products for 3 years now at two different companies, and I've been impressed and satisfied with the overall system and functionality offered. Of course, the more modules you have in the system, the more impressive the analytics and integration of the data you load, but even with just the Learning and Performance modules it's a great tool that provides wonderful talent and learning administration and reporting. Over time, the interface has become more and more user friendly, and now with the new Universal Profile and system updates related to that, users are presented with a familiar, facebook-ish feel that is easy to learn and navigate. Another very positive direction Cornerstone has taken is to create a more visual, image-based interface, although there are still pages that are being updated to create a complete and consistent look and feel. I'm also a huge fan of the reporting options in the system. As far as custom reports go it takes a little getting used to how information is pulled, but once you know the system and the data, you can really pull all sorts of information. They recently made it even better because you can build graphs in custom reports now, which makes it easier than loading the data into excel and doing the work there. Overall though, I really can't stress how easy it is for admins to navigate the system. Sure, as a System Administrator things can get a little more complicated as far as maintaining security/permission roles and deciding back end settings, but for the people in your organization that you designate as training coordinators or instructors, it's really simple for them to learn how to run reports, enroll employees, add events and sessions, manage rosters, etc.. There's also the option to build custom pages which is super cool! I'd never really learned much about HTML coding, but recently suggested we build some of our organization's new performance management programs as custom pages in Cornerstone rather than in SharePoint…..meaning I ended up having that job…..and it was so easy to build some really cool, functional pages. With minimal experience (and a lot of web searching on coding), we ended up with some really great pages that connected to other areas of the system such as signing up for classes, etc.. Having the Data Load Wizard has been a great asset too in order to feed large amounts of data into the system without having to enter lines one-by-one. All in all, I've definitely enjoyed working with the Cornerstone system and its wonderful employees! I went to their Cornerstone Convergence conference last year as well, and all of the products they offer and how they fit together to provide amazing features like predictive analytics is super exciting to see! Cornerstone definitely has a vision and is on the cutting edge of Talent and Learning Management.
Inconvénients :
I'll admit there are times where we may run up against issues with what we'd LIKE the system to do, and what it is actually able to do, or system errors that need to be looked at on the Cornerstone end (something like emails not firing the way they should, or an area of the system not working the way we thought it would), but every time I've had problems and I've reached out to their Global Support or to our Client Success Manager, they've been extremely helpful. Global Support may not know the answer right away but they always get back to me with a fix or answers to why things are happening, and our Client Success Manager (at both companies I worked for) went out of their way to help me troubleshoot and find workarounds to suite our needs.
Meredith
System Administrator (É.-U.)
Philanthropie
Temps d'utilisation du logiciel : plus de deux ans
Source : SoftwareAdvice
A Powerful Tool
Avantages :
Cornerstone is a leader in the industry for a reason. As a client using the learning component, I can speak to strength in the how the module enables admins to configure training in the areas of instructor-led training (ILT), Web-based training, tests, certifications, and social/collaborative-integrated content. I appreciate just how much I can do. Once you learn the basics of the system you will be able to explore areas that provide solutions for more complex learning needs.
Inconvénients :
At times it can be difficult to effectively troubleshoot issues with the system's Global Product Support Team. Some issues are a factor of limitation of the tool itself but others are defects that require diligence on the client's part in achieving a resolution or fix.
Jessica
HR Manager (É.-U.)
Services aux consommateurs
Temps d'utilisation du logiciel : plus d'un an
Source : SoftwareAdvice
Excellent Product and Great Implementation and Support Team!
Avantages :
I've been working in this industry for over 10 years and throughout my experience I have managed several different LMS systems, but CSOD, by far, has been the most impressive. During our LMS Selection process we evaluated over 27 vendors and scored/compared each across many different rating factors such as easy to use, low cost, easy to learn, extensive features/functionality, powerful reporting, customer service support etc. CSOD was the highest scoring vendor and after conducting hands on analysis and performing extensive due diligence (i.e. reference check, examining financial health, customer/industry reviews) we made the choice to move forward with CSOD. We haven't had any regrets since then. Our LMS implementation went very smoothly and we've been live for over one year now. The feedback we've received from our organization regarding the LMS has been nothing but positive, and due to this top management has decided to invest in the Recruiting and Onboarding modules.
Inconvénients :
Would like to have more design capabilities/flexibility when developing custom pages without having to HTML knolwedge and writing code.
Vente au détail
Temps d'utilisation du logiciel : plus de deux ans
Source : SoftwareAdvice
Comprehensive and flexible with great product support
Avantages :
Cornerstone has the flexibility to satisfy a vast array of learning management needs. It is easily customized which allows it to be simplified or expanded upon depending on the target audience and business needs. The customer service level that is offered by Cornerstone is outstanding. From the online community, the weekly Success live sessions, our success manager, our geographical usergroup, the annual conference, and the global tech support center, I can rest assured that as a client my needs are being met and my expectations are constantly exceeded. Additionally, Cornerstone sources product enhancement recommendations and ideas from their clients and actually implement many of these ideas.
Inconvénients :
There is quite a learning cure involved in learning the system and gaining insight into how to best use the features and settings. A dedicated admin is a must. Anyone can be taught the basic administrative features and functions, but it truly takes a dedicated admin to have eyes on the inherent complexity of running such a robust system that continues to receive improvements and updates. Cornerstone is a dynamic solution that needs to be maintained in order to maximize the benefits to the organization.