Description de Fusion Framework System
Le système Fusion Framework aligne vos objectifs stratégiques sur les principales techniques de gestion des risques grâce à des outils flexibles et agiles. Vous définissez le contexte approprié pour analyser, évaluer, surveiller et répondre aux risques. Vous intégrez vos données au sein de l'entreprise pour prendre des décisions en connaissance de cause. Grâce à Fusion Framework, votre organisation devient plus résiliente en intégrant la business continuity et les risques au sein d'une plateforme unique.
Qui utilise Fusion Framework System ?
Les organisations qui veulent atteindre la résilience opérationnelle.
Où peut-on déployer Fusion Framework System ?
Basé sur le cloud
Sur site
---
À propos de l'éditeur
Fusion Risk Management
Situé à Rolling Meadows, É.-U.
Fondé en 2006
Assistance Fusion Framework System
Support téléphonique
Chat
Fusion Framework System - Prix
À partir de :
Oui, essai gratuit disponible
Non, pas de version gratuite
Fusion Framework System n'est pas disponible en version gratuite mais propose un essai gratuit.
À propos de l'éditeur
Fusion Risk Management
Situé à Rolling Meadows, É.-U.
Fondé en 2006
Assistance Fusion Framework System
Support téléphonique
Chat
Fusion Framework System en vidéos et en images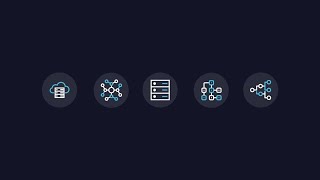 Fonctionnalités - Fusion Framework System
Accès mobile
Alertes/Notifications
Gestion de projets
Gestion des audits
Gestion des communications
Gestion des données des fournisseurs
Gestion des enquêtes
Gestion des réponses
Gestion des tâches
Intégration des employés
Mesure des performances
Notation des risques
Offboarding
Outils de collaboration
Piste d'audit
Portail libre-service
Rapports d'incidents
Rapports des risques
Suivi des indicateurs clés de risques
Tableau de bord
Alternatives à Fusion Framework System
Avis sur Fusion Framework System
Caleb
Business Analytics Adviser (É.-U.)
Hôpitaux et soins de santé, 10 000+ employés
Temps d'utilisation du logiciel : plus de deux ans
Fusion Framework: Automation for Business Resiliency
Avantages :
Allows all the different aspects of Business Resiliency to be created and maintained in a single system provided as a SaaS solution, meaning it's available when your internal systems may not be. Ability to automate many tasks associated with collecting data for plans and business impact analysis forms, as well as auto-generating reports for audits or at the executive level. Additional connectors may be purchased to help connect Fusion to mass notification tools and CMDB systems. Great support from regional user groups available across the country.
Inconvénients :
Most feature enhancements require additional implementation costs. Support services can be quick to mark a problem as resolved though it may not have been.
Vicky
Risk Management & Business Resilience Director (É.-U.)
Télécommunications, 201-500 employés
Temps d'utilisation du logiciel : plus de deux ans
Fabulous Fusion Framework
Commentaires : It took us time to set up and integrate all of our data, but just plan development for all but one of the 40 teams, went from estimated 3-5 days, down to 1 day. That is BIA data collection in the AM and BCP in the PM. We had basic plans with requirements done in 1 day! This saved us 10K hours of team time during the first year. We have been thrilled with the automation both on the planning side and on the Risk Management side.
Avantages :
That it is so flexible and configurable. We have very specific requirements based on our risk models and this platform allows us to meet every single one.
Inconvénients :
The classic version is dated, but moving to the Lightening is improving our end user experience. It is also somewhat difficult to learn some of the concepts of relational data, how they integrate and are maximized for those who don't have a background in software back ends. Having said that, I'm not a developer and can do most of my own configurations.
Alternatives envisagées : Clearview
Pourquoi choisir Fusion Framework System : Shield did not provide any ability to manage enterprise risk.
Logiciel antérieur : Shield
Pourquoi passer à Fusion Framework System : The flexibility of the platform and the dependency maps. When you can SHOW a CEO why something is not up using a dependency map during recovery operations, that is a BIG win.
Gayle
Senior BC & Resilience Specialist (R.-U.)
Cabinet d'avocats, 5 001-10 000 employés
Temps d'utilisation du logiciel : plus de deux ans
Better then the rest.
Commentaires : Having a one stop shop for all our resilience plans makes life so much easier. It can show us all our dependencies with the few clicks.
Avantages :
I have used a number of business continuity software systems, as this one is the best one I have used to date. It is more user friendly, more intuitive the all the others I have used. I like the fact it is be customized to fit the Firm rather then the other way around.
Inconvénients :
The software changes/upgrades, whilst may appear small, can actually change a lot in the layout of our plans and sometime with little or no notice to the customer.
Réponse de l'équipe de Fusion Risk Management
il y a 2 mois
Thank you for taking the time to leave Fusion a review! We are so happy to hear that you find the Fusion Framework System intuitive and user friendly. In terms of software changes and updates, feel free to contact your account manager or customer success manager to ensure you are receiving our product release note update emails. If you aren't receiving them currently, we would be happy to double check if you are on the list and/or if you are receiving emails from the Fusion team.
Kevin
BC Specialist (Canada)
Banque, 10 000+ employés
Temps d'utilisation du logiciel : plus d'un an
Expensive product with lots of hidden caveats.
Commentaires : If you go with base package, then load your data and go from there, you will have a better chance of success.
Like all software packages, the Devil is in the details. If you want a bespoke solution then do not buy a package that limits your ability to customize it to the UI or the limitations of ANOTHER 3rd party (Salesforce) which is an independent company that creates issues on "who" to even talk to.
Avantages :
It is not vaporware and does cover a wide area on a number of BC, DR, QA, EM, Risk, etc areas.
Inconvénients :
Limited by Salesforce platform and decisions. Can't run large reports. Have to export to run deep analytics. No real tools to measure performance of system or determine what the issues are. No Archiving built in. Audits require evidence within a audit window period "typically" in the past. Reporting ability with Conga is outdated. Even the new Adv Reporting should be called Adv Dashboarding. Executives DO NOT want to login to see those pretty pictures. Need a supported interface to PowerBI. SOQL is NOT SQL. Joins limited to 3 levels. Every SQL tool I have used to solve problems in the past is basically NOT allowed in SOQL. Lacking Audit tools to even use Shield product. Lack of advanced training specific for the tool. Need a 3rd party blog site to track and discuss issues that will NEVER be discussed or even allowed in the ENGAGE meetings. Limitations on refreshes, limitation on space for data, and the absolute need to engage with additional 3rd parties and tools for Deployments and backup and recovery. It is embarrassing that a Risk (BC/DR) tool does not even have "self coverage" of BC/DR within an RTO/RPO or MTO that would pass an audit much less a real event.
Micah
Business Continuity Risk Manager (É.-U.)
Services financiers, 1 001-5 000 employés
Temps d'utilisation du logiciel : plus de deux ans
Fusion - Exceptional Customizable Solution
Avantages :
The amount of customization available within this software is exceptional. In addition, the out-of-the-box solution is very usable with limited customization if your organization needs a quick setup. The customer service is quick to respond to questions, and updates are made regularly to improve and enhance they system.
Inconvénients :
It is difficult to track all of the changes made within the software, so when educating other administrators or making future improvements rely on your own documentation of changes/customizations. Otherwise, it may require significant assistance from Fusion to implement new customization without disrupting current processes.
Réponse de l'équipe de Fusion Risk Management
il y a 2 mois
Thank you for your review! It is great that you are leveraging the customization of the platform. We also appreciate your feedback on tracking changes. We will be sure to share this with our team.