Description de Sprout
The Sprout Ecosystem, a comprehensive and effective cloud-based People Platform, is a powerful and completely secure solution that combines HR management and open API to provide invaluable analytics that aids in better enterprise-wide decision-making.
With over 1,000 clients across a number of industries, and with a leadership position in the BPO market, Sprout is uniquely qualified due to our laser focus and keen understanding of the intricate nuances of Philippine HR.
Qui utilise Sprout ?
Companies in the Philippines who want a seamless end-to-end HR management system that is part of a fully-integrated solution.
Où peut-on déployer Sprout ?
Basé sur le cloud
Sur site
---
Pays disponibles
Philippines
Pays disponibles
Philippines
Sprout en vidéos et en images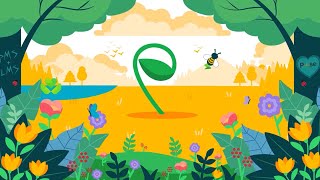 Comparez le prix du logiciel Sprout avec ses alternatives
Fonctionnalités - Sprout
Auto-évaluation
Base de données des employés
Calcul des heures supplémentaires
Configuration et suivi des objectifs
Conformité fiscale
Feedback à 360 degrés
Gestion de la paie
Gestion des feuilles de temps
Gestion des évaluations de la performance
Gestion du recrutement
Planification du personnel
Pointage
Profils des employés
Rapports de paie
Rapports et analyses
Suivi des candidatures
Suivi des congés
Suivi des congés maladie
Suivi des vacances/congés
Évaluation par les pairs
Angelo
Technical Support Representative (Philippines)
Utilisateur LinkedIn vérifié
Télécommunications, 501-1 000 employés
Temps d'utilisation du logiciel : plus de deux ans
Sprout-easy
Commentaires : I like that it's simple, straightforward and easy to understand. I just would like to know the difference between Certificate of Attendance and Schedule Adjustment.
Avantages :
I like that the software responds to the interface of the flexibility of my schedules.
Inconvénients :
I don't like that sprout times out so easily and you'll have to continue using it so it won't be idle. I want to be able to leave it running on the background.
Patricia
Policy Administation Staff (Philippines)
Assurance, 201-500 employés
Temps d'utilisation du logiciel : plus d'un an
Sprout is an easy tool for HR needs and employee dashboard
Commentaires : Our company obtained sprout because of the pandemic to lessen the use of biometrics log and i might say this is a good investment our company did.
Avantages :
Before pandemic, everything was thru offline and it was quite hard when it comes to transitioning, however with sprout, everything was easy and manageable. We can apply leaves, official business and other employee related things in just a click away and this is what is very important for people - accessible and user friendly.
Inconvénients :
To be honest, there's no bad or least favorite that I have in this software. As I said, it is very user friendly.
Donabel
HR Personnel (Philippines)
Immobilier, 51-200 employés
Temps d'utilisation du logiciel : 6 à 12 mois
sprout review
il y a 3 semaines
Nouveau
Commentaires : So Far So Good
Avantages :
Insta Cash is really helpful, HR Management System
Inconvénients :
Cannot Use DAT File , No Summary Per Department in Payroll
Katrina
Templates Reviewer (Hong Kong)
Design, 1 001-5 000 employés
Temps d'utilisation du logiciel : plus d'un an
Sprout: our daily go-to clock-in
Commentaires : As an employee who uses this daily, I can only really comment on the features that we essentially interact with-- which is the attendance features: eg. clock-in & clock-out, requesting for certificate of attendances, and checking out the payroll details and BIR file. TBH, there's a lot to look at in the webpage once you login. I don't actually look through the Attendance Summary and Leave Credits because I don't quite understand it. The Pending requests on the righthand side also gets stacked up with requests and I don't bother to reduce them since it's tedious to delete and time consuming to do so when they're age-old requests that are no longer relevant (eg. some of these date back to last year, February requests, which idk why I would still need a record of it for me to look at everyday.) Perhaps better to keep these kinds of records on a separate page since they take up real estate on the dashboard.
Avantages :
The first time I used this software was at the start of 2021, and I remember finding it a little difficult to navigate where the time-in button was because the "time card" button had an arrow, it felt like it contained settings or options for the time card. I was expecting the immediate clock-in to be as quick as one button/toggle. I struggled missing a few days because I had not clicked on "Yes" after the pop-up box of "Are you sure you want to log in?". I honestly felt like there were too many prompts to get to finish my simple daily objective. Now that I'm tenured, it's muscle-memory at this point but I still believe there could be faster ways to clock-in and -out (eg. toggle/one-click clock-in button aided with colors like green for timed-in and gray for timed-out. No need to add "Are you sure?", especially if the purpose is for daily use, it's kinda a no-brainer so if you plan on doing that mayhaps provide that prompt for a specific duration (eg. timing in 2-3 hours earlier than usual or timing-out earlier than required). I also really liked the reminders of anniversaries on the lefthand side of the screen. It makes me know a little bit about my teammates / co-workers.
Inconvénients :
No multiple selection actions especially for unattended requests. You have to go through a series of clicks to be able to delete a request, same with other intended actions. I think what I like least about this software are the additional/unnecessary popups. Try trusting the recall of your daily users and try testing with immediate actions on straight-forward icons (eg. "x" means delete, but of course that needs a "are you sure" dialog box; maybe an image of a gray clock could mean "you're still not timed-in" or "you've clocked out" where you don't need too many prompts to remind the user about since it's a daily thing.)
Dindo
Big Data analyst (Philippines)
Services financiers, 501-1 000 employés
Temps d'utilisation du logiciel : plus de deux ans
As a normal employee
Commentaires : Overall I am happy with how I use sprout to me it's doing what it needs to do. attendance and tracking
Avantages :
being able to track your attendance and report if there is any discrepancy.
Inconvénients :
it's often down. unable to logout during late night