Spectrio
Description de Spectrio
L'affichage dynamique devrait fonctionner pour vous pendant et après la COVID-19. C'est pourquoi Google, Best Buy et des milliers d'entreprises font confiance à Enplug pour afficher leurs excellentes
Lire la suite
communications. Captivez l'attention des clients, favorisez la sécurité du personnel et impliquez les employés distants avec du contenu interactif. L'éditeur dispose d'un marché d'applications étendu afin de vous offrir une multitude de contenus gratuits et en direct tels que des réseaux sociaux, des tableaux de bord, des actualités sur la santé, des modèles, des pages web, etc. Essayez la démo et découvrez-le par vous-même !
Afficher moins
Qui utilise Spectrio ?
L'éditeur travaille avec des entreprises de taille moyenne à grande dans un large éventail de secteurs, notamment la technologie, l'éducation, la banque, l'énergie et la fabrication.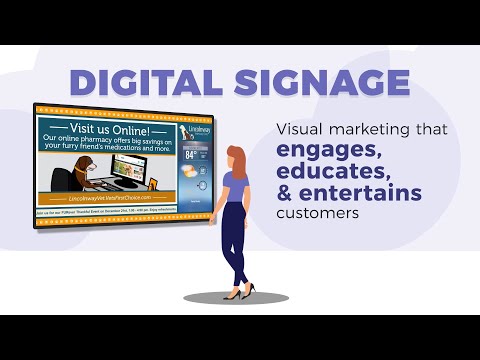 Vous hésitez à choisir Spectrio ? Comparez-le à une autre option populaire
Indisponible dans votre pays
Version gratuite
Version d'essai gratuite
Version gratuite
Version d'essai gratuite
Pourquoi ce message s'affiche-t-il ?
Jesse
Internal Communications Specialist II (É.-U.)
Hôpitaux et soins de santé, 10 000+ employés
Temps d'utilisation du logiciel : 6 à 12 mois
Alternatives envisagées :
Best user-friendly solution out there
Commentaires : Of all of the different CMS solutions out there for digital signage, Enplug gives you one of the most engaging experiences possible. Our employees enjoy this new solution and I've heard nothing but good feedback.
Avantages :
Enplug is extremely intuitive and user friendly. There is also a plethora of applications and features available to content creators. Enplug also updates screens in real time, meaning that you do not have to wait to see your changes. The app-based content is engaging and helps keep employees informed.
Inconvénients :
There are no stand out negatives about Enplug. We have been extremely satisfied with this solution so far. If I had to pick one thing that could be improved, I would say that it would be great to get some additional enterprise applications, such as a Yammer app and other Microsoft Apps like Microsoft Stream.
Réponse de l'équipe de Enplug
il y a 3 ans
Jesse, thank you for taking the time to share your Enplug experience. We are happy to read that you see our software powerful and easy to use. Good news! Microsoft Teams is on our feature roadmap and we'll be sure to keep you updated.
Lucas
HR Coordinator - Corporate Comms and Benefits (É.-U.)
Textile, 201-500 employés
Temps d'utilisation du logiciel : Essai gratuit
Enplug Free Trial with [SENSITIVE CONTENT HIDDEN]
Commentaires : My overall experience with Enplug is a 10/10. Client Partner, [SENSITIVE CONTENT HIDDEN], was able to help me every step of the way. [SENSITIVE CONTENT HIDDEN] accommodated delays and roadblocks we had in our project to allow us to fully explore the Enplug device and software. He was very professional and respectful and never tried to force his sales pitch - instead he used data and performance to prove his sales pitch as fact.
Avantages :
My favorite thing about this software is the variety of capabilities that it has. In addition to that, the creative flexibility is much greater than that of our previous provider. With around 40 different applications, I am excited to see the full potential of this software.
Inconvénients :
Every time I thought there was a capability that Enplug was missing, I was reassured that Enplug had this capability and was shown how to get that result. Really tough to nail down a specific con with this software. The ease of use is remarkable for someone like me with very little background in digital media/marketing.
Réponse de l'équipe de Enplug
il y a 2 ans
Thank you for the great review, Lucas! We love hearing that Enplug has been able to provide you with the value, capabilities, and flexibility that your company needs. We also pride ourselves on our customer service, so I'm happy to hear that your Client Partner has provided you with such great support. Don't hesitate to reach out if you ever need anything. We appreciate your time and feedback!
Christa
Freelance Graphic Designer (É.-U.)
Utilisateur LinkedIn vérifié
Temps d'utilisation du logiciel : plus d'un an
A digital, interactive social experience
Commentaires : More social interactive, a great platform to showcase promotions, customers enjoy the changing content such as news, weather, maps, etc.
Avantages :
It creates a social platform for our customers to view promotions, menus, media posts, news, weather, traffic, sports and other fun apps. The digital ease of it allows me to keep it updated with fresh content that can keep viewers engaged. I enjoy being able to manage it from any computer and the changes take effect instantly. Our customers love seeing their photos/videos displayed on screen and getting to see other people's experiences be showcased. It's a great product, quick customer service, and having this as a feature in our center really adds to the overall social customer experience.
Inconvénients :
There will be times when the apps have issues which makes our display have a big "error" screen appear - this is obviously very unsightly, but normally after contacting their support team they get the issue resolved quickly and easily. If not, a quick system reset typically solves most problems. The available app selection has been increasing over the months, which I love, so I would like to continue to see a wider selection of apps to display. This service is not cheap, but if you want to add a social and digital experience to your business then it's a great feature to invest in.
Réponse de l'équipe de Enplug
il y a 5 ans
We appreciate the in-depth review. It's great to hear that you've found Enplug to be easy to use and engaging for your customers! We apologize for the "error" screens you've seen, and we're hard at work on eliminating those errors! We're also working on a redesigned social media design that will be even more modern and interactive - so stay tuned! Lots more updates coming soon.
Carl
IT Support Manager (É.-U.)
Hôtellerie, 501-1 000 employés
Temps d'utilisation du logiciel : plus de deux ans
The Delights of Enplug
Commentaires : Wonderful. I have not looked at another service to provide what Enplug has mastered.
Avantages :
The product has vastly improved in the past few years. It is clear this company cares about its image and their customers. For example, I have been an administrator for about 4 years now. In the beginning there were some hardware issues with the players Enplug provided. They quickly swapped those players with zero hassle. They have since evolved to a more robust player that never gives me any issues. As a matter of fact I have 6 players that are deployed 800 miles from my office that just work, all the time!
Inconvénients :
I do not so much have a con, it's more so a feature request that I found myself needing that I never requested. At one point, I needed to play two different video files back to back with a total run time of 13 minutes, but had to start every quarter hour. I managed to accomplish the task by fiddling around with the schedule until I got it right. I realize I was using the player outside of its intended scope, also this was a few years back so perhaps Enplug has already improved the scheduling feature.
Réponse de l'équipe de Enplug
il y a 2 ans
Thank you for taking the time to share your Enplug experience, Carl. We are happy to read that you see our software powerful and easy to use at your multi-site company. Stay tuned for new product feature releases!
Temps d'utilisation du logiciel : Non fourni
Signage has never been more easy to manage or engaging than this
Commentaires : I was researching digital signage options to implement for our Craft Brewery for over a year. What I found with the existing market were very time consuming, hard to manage software, and complicated setups even from all the big players in the market. I ran across Enplug during my search when they had just launched in 2014 focused exclusively on Social Media as their selling point, something not even on the radar in the digital signage market. As a Craft Brewery located in remote Juneau, Alaska. Enplug's easy cloud management, simple plug 'n play device, and social media focused display fit perfectly with both our IT and Marketing strategies. As a more of a on the ground grass roots and customer driven business it made sense to leverage our social media in this way and we gained tremendous value from it. As an IT Manager I'd have to say you know you've got a winner when you've got your Dept., Marketing, and Retail all in love with a product like this and no fight over trying to get user adoption in the organization. Our Brewery Gift shop is packed during the summer months with tourists and the Enplug displays actually hold customers attention as they watch or interact with posts or tweets to see it in person. The social media engagement with local visitors drove our numbers up double digits in our primary social media channels during the tourist season. It also added that live and dynamic experience that couldn't be replicated any other way, especially compared to the industry standard displays. You also end up with a positive feedback loop of engagement by your brick and mortar customers and your online customer base. Enplug has pivoted their business model a few times and its gotten better each time as they improved their features, pricing, and offerings. Their service now offers complete packages of devices plus apps covering every business need including Menu's (something we've been looking to implement for some time in our Bar). The only cons we had were with the original Enplug hardware which did have a problem with locking up. Enplug was great about replacing those no questions asked with the newer units that operate much better. All in all, great company, and great service that we've been very happy with for about 2 years going. We've also seen more displays adopted in our area after the local Chamber of Commerce saw ours in operation and picked one up for their reception area, along with a few other establishments.
Réponse de l'équipe de Enplug
il y a 7 ans
Hi Scott, Thank you for the thoughtful and detailed review! It's been a pleasure working with you and Alaskan Brewing. We're making some big moves this year and we're glad to have you along for the ride.