Inspection Support Network
Description de Inspection Support Network
ISN (Inspection Support Network) est la solution logicielle d'inspection de bâtiment la plus fiable du secteur. Avec un portefeuille incomparable d'outils faciles à utiliser, ISN permet aux inspecteur
Lire la suite
s de simplifier, rationaliser et développer leurs activités. Que vous soyez propriétaire unique ou que vous ayez une équipe de plus de 20 personnes, ISN peut vous aider à créer votre marque, à automatiser votre flux de travail et à gérer vos relations avec les clients et les agents.
Afficher moins
Qui utilise Inspection Support Network ?
Les entreprises d'inspection et les inspecteurs cherchant à automatiser et à développer leurs activités d'inspection. ISN rationalise les processus métiers et automatise les outils d'inspection pour gagner du temps et de l'argent.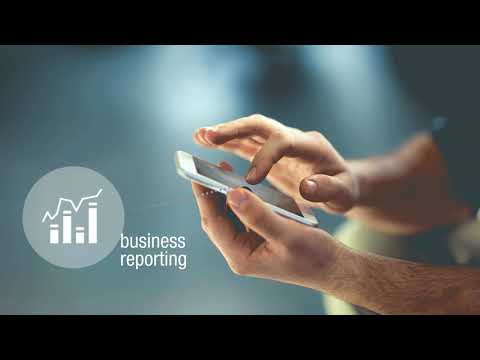 Vous hésitez à choisir Inspection Support Network ? Comparez-le à une autre option populaire
Inspection Support Network
Indisponible dans votre pays
Version gratuite
Version d'essai gratuite
Version gratuite
Version d'essai gratuite
Intégrations introuvables
Pourquoi ce message s'affiche-t-il ?
Alternatives à Inspection Support Network
Avis sur Inspection Support Network
Utilisateur vérifié
Owner / Professional Inspector (É.-U.)
Utilisateur LinkedIn vérifié
Immobilier, 2-10 employés
Temps d'utilisation du logiciel : 6 à 12 mois
ISN is great for inspectors
Commentaires : Overall I enjoy the software. Some learning still to do and some improvements still needing to be made in the software to make it more use friendly. It simply has a ton of features but many that I don't use or don't really know how to use.
Avantages :
ISN has been a great addition to our business. I like the automation aspect it brings to scheduling and customer follow-up.
Inconvénients :
I feel tutorials on the various items in the software would be very helpful. I'd also like to see multiple options for charges by square footage. I'd like to set some types of inspections to be charged a fee based on a range of square footage (i.e., $200 for 1500sf) as well as being able to setup another type of inspection that might be charged just by square footage (i.e., Warehouses get charge $0.10 per square foot). As it is now, I have to calculate a range and can't that level of drill down while having another calculation method. It's manageable but at the time it can be better.
Brian
Owner/Inspector (É.-U.)
Immobilier, 2-10 employés
Temps d'utilisation du logiciel : plus de deux ans
Alternatives envisagées :
ISN is indespensable for all home inspectors
Commentaires : ISN is a must have component of our business. The support staff is outstanding.
Avantages :
The ease of administration is beyond reproach. Adding, editing, and removing users is very simple. ISN is THE one-stop-shop for all things inspection office related. It has saved us from being forced to hire office staff.
Inconvénients :
The reporting is a little rigid and a little generalized for our liking. We are still able to extract all the data required but it would be much nicer to have a pre-formatted template instead of having to reinvent the wheel with several of our reports.
Réponse de l'équipe de Inspection Support Network
il y a 12 mois
Hi Brian, We appreciate your review, we are happy to hear that ISN has been easy to use and has saved you from having to hire an office staff. We're always looking for ways to improve customer experience, we'll be sure to get your reporting suggestion in front of our developers! Thank you for being apart of the ISN family. Best, The ISN Team
Charles
President (É.-U.)
Gestion d'organisme à but non lucratif, 11-50 employés
Temps d'utilisation du logiciel : plus de deux ans
Lots of Bugs / Makes Us Look Bad, Very Expensive
Commentaires : Some things about ISN are okay, but they don't step up when the make a mistake and they seem to want to maximize their own profit at your expense. Along those lines, awhile back they announced that we had to use their payment processor no matter what. Once a bunch of companies started bailing, they reversed course, but it goes to show that they will do what makes them the most money, not what works best for the inspectors.
Avantages :
Some features like limiting second appointments within a few miles of the first inspection is a great option (when it works).
Inconvénients :
The system is very buggy and the administrators don't seem to care. We have had multiple instances of inspections being booked without our inspectors getting notifications. ISN researches the issue, finds a bug, and says they're working on it. No recognition is given for the fact that they made our company look bad (while we're paying them $6 an appointment for scheduling) nor to the fact that their buggy software is costing us time and money. Also, I would be extremely suspect of their reviews on this platform. In the past 2 years, I received 4 emails from ISN offering to pay us for a review.
Réponse de l'équipe de Inspection Support Network
il y a 5 mois
Hi Charles, We make it a habit as a team of following up with our inspectors when unforeseen bugs arise within the system. So we're more than happy to get on a call to discuss any issues that have caused dismay in the past or are still present. Our management team sends the option out to review the system a few months throughout the year, as well as our tech team for monthly inspector reviews. To our knowledge, there hasn't been a time we've offered to pay for system reviews, so we are unsure of the emails you've received. Lastly, communication was sent out about our pricing change detailing the reasons why. We understand that ISN needs to make financial sense for our inspectors, so we welcome any additional feedback you or your team may have about the system and it's capabilities. Best, The ISN Team
Services d'information, Auto-entrepreneur
Temps d'utilisation du logiciel : plus de deux ans
ISN has the Best Support Team!
Commentaires : Good
Avantages :
ISN is always helpful and usually available to help! Unlike many of the other providers. I believe what sets ISN apart is the ability to answer a phone and help you (me) through any issues I am having and they do a great job with teaching you. I would recommend ISN to any of my colleges. ISN business model sets them apart from competitors because of the customer service team that actually answers a phone in this new chat support life.
Inconvénients :
Porch pushed onto my clients, I don't like have Porch tied to ISN
Construction, 2-10 employés
Temps d'utilisation du logiciel : 6 à 12 mois
ISN is a Game Changer
Commentaires : Overall, we're very happy with ISN and the support we get from the company. We've doubled our appointments since using ISN. Well worth the monthly fees.
Avantages :
We are completely grateful for this software. It's such a game changer for our company. We no longer cut and paste the same information across 4 different platforms / apps for ONE appointment. We no longer have to chase money, forget to send email confirmations, use paper to produce our schedule and all the appointments that day. ISN links to the software we use to create our inspection reports. We get to post the payments into our QuickBooks accounting software automatically with ISN. We have all our email needs taken care of - from confirmation to unpaid invoice reminders, to thanks for your business, to future emails checking in!!! The calendar is easy to view and utilize. Scheduling is a breeze once you get the hang of it. This software has made it possible to inspect three locations a day instead of two before we adopted the system. The support team for ISN is also terrific.
Inconvénients :
There is a learning curve as there are so many parts to learn and understand how they all connect and interact with each other. But that's not really the software, it's the time needed to learn the software. There seemed to be minor glitches at the beginning, but once we learned the breadth of the application, turns out not to be glitches at all.