SyteLine
Description de SyteLine
Le summum des fonctionnalités de fabrication en profondeur pour ce fabricant de milieu de gamme complexe, CloudSuite Industrial (SyteLine) d'Infor, offre des fonctionnalités de bout en bout pour
Lire la suite
gérer tous les aspects de l'entreprise. Il s'agit d'un produit de fabrication en mode mixte qui peut gérer simultanément la fabrication discrète, la transformation, la fabrication sur commande, la fabrication sur stock et le style de projet. Et avec LogicDatas 30 ans d'expérience de travail en exclusivité avec SyteLine, ont contribué à assurer le succès.
Afficher moins
Qui utilise SyteLine ?
Fabricants de métal/plastique, machines/équipements, appareils médicaux, automobile, aérospatiale/défense, électronique, meubles, vitres/portes, alimentation/boissons, peinture/revêtements, distributeurs, prise en charge de l'ERP à deux niveaux.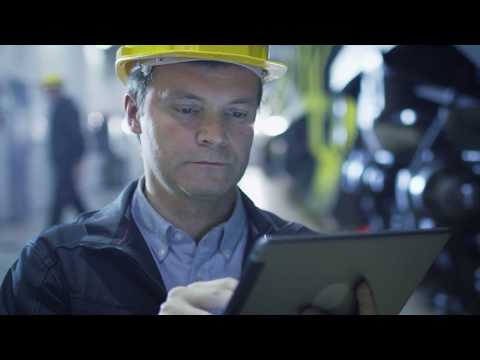 Vous hésitez à choisir SyteLine ? Comparez-le à une autre option populaire
Indisponible dans votre pays
Version gratuite
Version d'essai gratuite
Version gratuite
Version d'essai gratuite
Pourquoi ce message s'affiche-t-il ?
Steve
IT Director (É.-U.)
Utilisateur LinkedIn vérifié
, 51-200 employés
Temps d'utilisation du logiciel : plus de deux ans
Alexander Mfg. has been using Syteline to run our business for 19 years. It is a great fit for us.
Commentaires : A very stable business system with great support.
Avantages :
This ERP system does everything we need from Customer Service to Supply Chain Management. The user interface is very intuitive, new users get up to speed quickly. The financials have great integration with Excel so our CFO has his financials setup to run easily and changes to them are simple. We are also using the CRM module that comes with the system. It is pretty good, but we are looking at purchasing their full featured CRM. Overall a very good business system.
Inconvénients :
Modifications to reports are a bit tough without having a SSRS expert in house. LogicData takes care of any needs in that area for us.
Utilisateur vérifié
SyteLine Administrator/Analyst (É.-U.)
Utilisateur LinkedIn vérifié
Matières plastiques, 201-500 employés
Temps d'utilisation du logiciel : plus de deux ans
Alternatives envisagées :
CloudSuite Industrial (SyteLine) Review
Commentaires : We are able to track financials, costs of manufacturing and purchasing, as well as keep track and do great reporting where necessary!
Avantages :
This software is the core of our business. We use it for all aspects from customer creation, order entry, to manufacturing and A/P. I like the fact that it is multifaceted in that way. We use it to the fullest benefit possible in my opinion. When add-on applications are purchased we can use them in a way that seem seamless to users using the product.
Inconvénients :
The thing I like least about SyteLine in our environment is the speed. We are on a version that is not the fastest. It is also a huge undertaking to upgrade to a newer version when necessary. Because we use it so widely where I work, it requires many resources and time!
Turan
İnformation Technology Admin. (Turquie)
Automobile, 501-1 000 employés
Temps d'utilisation du logiciel : plus de deux ans
Is it the solution? SyteLine !
Avantages :
Before meeting with İnfor ( SyteLine ), all processes were followed manually. Document management, stock operations, production management, inventory, production processes are independent and dispersed. He gathered all these processes in a single point in a short time and turned them into the basic building blocks of an up-to-date structure.* A more accurate stock management*Ease of document management and distribution* Order processing and tracking* Shortening and easy management of production processes with APS* Integrated the sub-parts and supplier, sales and purchasing departments.* Inventory management up-to-date and dynamic* Allowing any kind of data transfer and connection.And most importantly, the ease of copying Excel and all other text information in seconds. It is the ease of data transfer that makes it unique from its competitors.
Inconvénients :
The resource consumption is quite high and it should improve itself more on the accounting side.
Charles
System Administrator (É.-U.)
Télécommunications, 201-500 employés
Temps d'utilisation du logiciel : plus de deux ans
Source : SoftwareAdvice
Not for Rapid Production facilities or Users with a large shipping base (Admin of 9.01.01)
Commentaires : I can see the potential for manufacturers that build widgets with 6-8 week leads, but for anyone that builds any product and ships out the door in 10 days or less, stay away. There are a lot of cool things we can't utilize because of our business model, but that's on us. Rather the CFO who set us up to fail (he's no longer here). If you have the program development power and really want to take full control of Production Job moves and material transactions. The Data collection tables are a gods send. If your in this boat a lot of the other challenges you will face with CSI can easily be over come. It does require someone with strong programming skills and an understanding of table structures for custom reporting, and advanced form design though. CSI uses pages called forms and when opening a form from within another form it creates what is called a linked form. If you modify the linked form or it's corresponding grid, it will mess up the form completely. This is where some users get tripped up, they'll modify a grid to make the most used information at the beginning, but when they go back to that form it's broken. CSI requires the form to be modified with out being linked to another form. this is a big complaint. Infor can't make up their mind when it comes to reporting, with the newest version all reports are built in mongoose, but before that it was SSRS, and before that is was SSRS, and Crystal reporting, and before that just crystal reporting.
Avantages :
The Data Collections feature is by far the best experience. This module let us build our own job / job material transaction module outside of CSI. we populate the tables with the required data, and CSI does the rest. Contrary to other options I find the accounting side built really well (minus reporting) this sucks everywhere), They do have a custom built Office integration module, which makes detailed accounting analysis and customer report building so simple and easy, this makes up for poor reporting design. Our Controller is really happy with the accounting side minus stock reporting.
Inconvénients :
Reporting out right sucks. System Administration requires a lot of hours of trial and error. Not all tables update or stay current automatically. an example would be Qty's allocated to Production. This number in the inventory screen can reflect outdated information and requires an utility to be ran to bring the information up to date. There is no guide as to what fields need to have a utility run, and each field that requires this has it's own utility to correct it. There are 5 we have set to auto run daily just for inventory and time phased. Error messages are vague at best, the help index is outdated or doesn't give you all the details, or definitions for terms or fields. Patches are really updates. If there is a known issue you encounter, you need to be really carefully about the patch required to fix it. They don't use patching as a means to correct the issue you have, but as a means to patch and enhance other modules as well. There are a lot of bugs in the web platform for 9.01 we do not have access to upload documents when creating notes, this is a known bug but requires a full tool set update on the mongoose framework, which would require us to update to a never version of CSI as well. Customer and Vendor Item Cross References are poorly designed. It makes doing mass updates at contract renewals impossible. I have to pragmatically update the cross references and new expiration dates.
Utilisateur vérifié
Director of IT (É.-U.)
Utilisateur LinkedIn vérifié
Automobile, 201-500 employés
Temps d'utilisation du logiciel : plus de deux ans
Alternatives envisagées :
CSI Helps Us Achieve Our Goals
Commentaires : We are able to have real-time inventory and financial tracking that was not possible before. The flexibility of the events system allows us to handle any problem or need our users propose.
Avantages :
I like the ease of personalization and the flexibility of the software out of the box.
Inconvénients :
Sometimes Infor releases software before it's really ready for production use.