Description de FoodCo
FoodCo is a professional food cost accounting software designed to pinpoint where revenue is being lost, maximize profits, and systematically gain control of your food service operation. With a focus on back office inventory, menu development, forecasting and production management, it's an across-the-board solution to potential profits being lost daily by your business. The software provides broad based integration to suppliers, POS and accounting packages. Contact us today to learn more!
Qui utilise FoodCo ?
Food Service Management Companies that serve the education market as well as retail restaurant operators of Fast food, fine dining, casual dining, catering, and hospitality industry.
Informations sur FoodCo
Vanco
Fondé en 1981
Informations sur FoodCo
Vanco
Fondé en 1981
FoodCo en vidéos et en images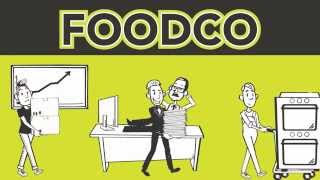 Comparez le prix du logiciel FoodCo avec ses alternatives
À partir de
s/o
35,00 $US/mois
s/o
s/o
Déploiement et prise en charge de FoodCo
Formation
Formation présentielle
En ligne en direct
Webinaires
Documentation
Fonctionnalités - FoodCo
Commande en ligne
Gestion des allergènes et nutrition
Gestion des cuisines et des menus
Gestion des recettes
Gestion des stocks
Point de vente (PDV)
Prévision de la demande
Rapports et analyses
API
Accès hors ligne
Achats et réceptions
Alertes/Notifications
Analyse nutritionnelle
Contrôles/Permissions d'accès
Données en temps réel
Emplacements multiples
Facturation
Gestion des bons de commande
Gestion des commandes
Gestion des coûts
Gestion des employés
Gestion des produits alimentaires
Gestion des recettes
Gestion des remises
Gestion des stocks
Gestion des traiteurs
Importation et exportation de données
Intégration comptable
Intégrations de tiers
Lecture de codes-barres et de tickets
Mises à jour en temps réel
Modèles personnalisables
Paiements électroniques
Planification automatisée
Planification des menus
Point de vente (PDV)
Pointage à l'arrivée/au départ
Prévision
Rapports de ventes
Rapports et statistiques
Rapports personnalisables
Rapports sur les coûts de main-d'œuvre
Recherche/Filtre
Stratégie de marque personnalisable
Suivi de l'inventaire
Suivi des activités
Suivi des coûts
Tableau de bord d'activités
Logiciels de gestion pour la restauration : afficher la liste complète
Felicia H.
Supervisor/ Manager (É.-U.)
Production alimentaire, 11-50 employés
Temps d'utilisation du logiciel : plus d'un an
Shake it up in School Nutrition
Commentaires : We love this program because it offers everything we need and so much more. In the past if we lost internet, meal times were a disaster. We lost counts because student would give wrong information. Now we just smile and keep right on going because we can work off line. Awesome! We have seen an increase in our revenue due to our recipes. If we only need 9 lb, we do not round it to 10 lb. We now have the ability to focus on our plate cost and with that feature you can watch everyday and make changes as need. Plate cost is everything to school nutrition. My staff loves the ability that can copy menu cycles from month to month, that save them a lot of time. If you ever need to get in touch with the support team, just call them. Really it is that easy. There is always someone there to help
" really any time you call". I love the ease of coping recipes when I need one just a little bit different it is so easy. This program has so many features to save time, food bids can take up so much time look for the lowest bid, now I just let the program put in my low bid and then I make any changes if we want a product that was not the low bid. My staff and I just love this program. Thank you to all the staff at Food Co.
Avantages :
Online support and working off line.
Inconvénients :
Having to get them to merge our information.
Linda I.
Purchasing and Cost Control Manager (É.-U.)
Produits alimentaires, 51-200 employés
Temps d'utilisation du logiciel : plus de deux ans
Foodco and the Art of Food Cost Control
Commentaires : I have been with Foodco for four years and am still learning. I can process my data quickly and if I have a question or issue they are a phone call away. Everyone I have worked with has been friendly, knowledgeable and a pleasure to work with.
Avantages :
I am not a novice computer operator but far from an expert. This software proved to be fairly easy to learn. It was only of matter of learning the specifics of it and I was processing my data right from the start. I am still exploring depth of what can be accomplished and information gleaned from from this program.
Inconvénients :
There were times when their terminology was confusing but was clearly explained when I inquired.
Jason cr W.
Co- Owner (Jamaïque)
Production alimentaire, 2-10 employés
Temps d'utilisation du logiciel : 6 à 12 mois
FoodCo a great food cost control software
Commentaires : FoodCo is a great software to use definitely would recommend to any food companies out there. Easy to use and saves time and cost. If you have any problem you can call them and they will assist you right away.
Avantages :
What I love most about this software at first was that it's easy to use. You don't have to be a pro or anything to learn how to use this software system. Customer service is great, they have a team of personals who can help you with whatever problem you face. Most of all this software manages your cost of products very effectively.
Inconvénients :
A lot of features on its software that's not really necessary, that can be eliminated. A training video would be great for persons who would like to access this software.
Carol K.
Bookkeeper (É.-U.)
Produits alimentaires, 11-50 employés
Temps d'utilisation du logiciel : plus de deux ans
Accurate and easy to use
Commentaires : Overall Foodco has helped us to maintain a consistent inventory.
Avantages :
We have been using Foodco for 20+ years now. The program is easy to use and the support staff are quick to help when I have made an error, they have always been able to reverse my mistake so that I could correct it. Great software.
Inconvénients :
I don't know if this is a con, but it has a lot of features we don't use.
Hôtellerie, 501-1 000 employés
Temps d'utilisation du logiciel : plus de deux ans
Built to Last and Save you Lots of $$$$$$
Commentaires : Our organization has used foodco for over 25 years. I wouldn't trade this program out for any other because it can do anything you could possibly want it to relating to the control of costs and menu development. Banquets are readily handled as well as integration to accounting packages and POS. Worth every penny and the support people are great.
Avantages :
Its ability to handle just about any problem .
Inconvénients :
A few more options on standard reporting.