Description de Assai
Assai est un système intégré qui permet la gestion des documents, le contrôle des documents et la gestion des informations sur les actifs pour des projets et des opérations complexes. Ayant ses racines dans le secteur du pétrole et du gaz, Assai s'est étendue à d'autres industries complexes telles que le transport, les mines et les services publics. Assai accompagne les projets complexes du début à la fin grâce à notre solution de contrôle et de gestion des documents. Les capacités d'exploration graphique permettent également de gérer les informations sur les actifs.
Qui utilise Assai ?
Ingénierie, construction, pétrole et gaz, électricité, route et rail, eau, aviation et port, infrastructure, centres de données.
Où peut-on déployer Assai ?
Basé sur le cloud
Sur site
---
À propos de l'éditeur
Assai
Situé à Culemborg, Pays-Bas
Fondé en 1990
Assistance Assai
Support téléphonique
Support 24/7 (réponse directe)
Langues
anglais, chinois, russe
À propos de l'éditeur
Assai
Situé à Culemborg, Pays-Bas
Fondé en 1990
Assistance Assai
Support téléphonique
Support 24/7 (réponse directe)
Langues
anglais, chinois, russe
Assai en vidéos et en images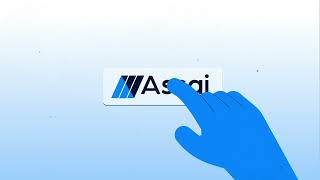 Comparez le prix du logiciel Assai avec ses alternatives
Fonctionnalités - Assai
Archivage et rétention
Classification des documents
Contrôle du processus d'approbation
Contrôles/Permissions d'accès
Conversion de fichier
Gestion de versions
Gestion des documents
Gestion des flux de travail
Outils de collaboration
Partage des fichiers
Recherche en texte intégral
Recherche/Filtre
Reconnaissance optique de caractères
Saisie de documents
Signature électronique
Stockage de documents
Suivi de la conformité
Matthew
Document Control Lead (R.-U.)
Utilisateur LinkedIn vérifié
Pétrole et énergies, 1 001-5 000 employés
Temps d'utilisation du logiciel : plus de deux ans
Enterprise functionality with bespoke Vendor support
Commentaires : We primarily moved the Document Control work outside of our perimeter. Reduced our manpower by 80% and doubled throughput in terms of deliverables. Assai gave us the opportunity to unify our systems through their connecter, saving time maintaining two systems and removing the inherent risk of data mismatches. We moved from a manual distribution of deliverables for comment to semi-automated and finally onto automated, this was all enabled and managed by the Assai product enabling a step change in the way we handle documentation pertaining to our Assets.
Avantages :
Specifically designed and run for Technical Documentation associated with Document Control/Configuration Management processes. Assai uniquely blends process with the technology, no need for customisation to vanilla enterprise solutions. The integrations allow documentation to be managed dynamically without altering the underlying Enetprise system. This halfed the effort we were spending on maintaining two systems overnight. When compared to Enterprise Vendors the support offering is on a different level, the CEO visits your site regularly. In my experience none of the competition come close to providing the same opportunity to build a relationship with and influence those people who control the evolution of the critical systems which we utilise daily. Documentation supporting Assai is extensive and very well detailed to cover every aspect of their offering, including otherwise tricky deliverables like UAT. The content is clear and can be understood by all levels, it saves a huge amount of support time and internal effort during Projects. To sum it up, I found Assai to be an off the shelf Document Control tool where the processes are already part of the system itself. The system is reliable, support always reactive and of course effective.
Inconvénients :
The old AssaiADMIN interface, but this has been completely rewritten and designed in the present generation. It's actually an example of Assai listening to their customers and thereafter rebuilding a better interface, which saved money on Oracle Forms licences. We as customers paid nothing other than our support and maintenance, but instead saved on licences as well as benefitting from a simpler interface.
John
IM/DC Manager/SME/Trainer (R.-U.)
Pétrole et énergies, 2-10 employés
Temps d'utilisation du logiciel : plus de deux ans
Maximum Return on Investment
Commentaires : I have succesfully deployed Assai on multi-billion£ programmes such as Highspeed 1 (CTRL), Dublin Airport Expansion and the London 2012 Olympic Park construction. Assai is unique because it was designed from the inside out around proven best practice business processes. It is highly user configurable. The reporting suite is comprehensive and powerful. Assai can interface with Primavera P6 to roll up accurate progress to the plan. Assai is better eqipped for BIM than any of the many pretenders on the market; the Asset and Data Management suite is second to none. It is also scaleable from the smallest project to the largest programmes. There were around 2 million records throughput on 2012 and CTRL and even greater volumes on the ongoing Shell Sakhalin Island projects. Contract Admin & Legal love Assai for its ability to monitor and report on supply chain compliance and for the forensic data analysis and processing capabilities for launching and defending claims, adjudications and litigations. From my own experience Assai will pay for itself very quickly particularly when used to support 'proper' Document Control principles designed to assure reduction in revisions, design clashes and resultant re-work. Assai can be securely hosted in the cloud or installed on your own network or data centre. It is very fast to implement and very light maintenence. Engineers/Reviewers can be trained quickly as it is intuitive and designed around the typical engineering project review/commenting scenarios. It's very flexible and users can both redline and/or text comment. Assai's rich functionality is unparalled, it's faster than anything else, it's more configurable and more automated. In my 30+ years working in multiple engineering sectors i have yet to see any solution that compares or delivers to the world class standard of Assai.
Avantages :
Fit for purpose out-of-the-box. Highly configurable and automated. Designed around the business process. Intuitive, fast and easy to use. Comprehensive functionality to support Documemt Control & Management, BIM, Contract Admin/Supply chain compliance though full project lifecycle and throughout Operations.
Michele
Senior Operations IM Coordinator (R.-U.)
Pétrole et énergies, 501-1 000 employés
Temps d'utilisation du logiciel : plus de deux ans
Assai - Great Tool with some Limitations
Commentaires : The onboarding, training and migration process was excellent. [SENSITIVE CONTENT] is an asset to the company and I doubt we would have had a successful migration without him
Avantages :
Having used Assai on and off for 10 years, I can see how much the product has developed by listening to clients needs. From a predominantly Projects based doc control system to a multi-functional information management system. I like the option to automate most activities, red line mark up tool, concurrent engineering and AssaiPortal
Inconvénients :
Integration with our current business processes and system migration did prove challenging due to the limitations of Assai. That being said, we need to make full use of the functionality Assai has offered us in order to improve our processes. Assai is not the best for handling legacy documentation, we had to implement workarounds in order for our existing data to fit the tool. IT support also needs improved, they are not as knowledgeable about the product as one would expect.
Réponse de l'équipe de Assai
le mois dernier
Thank you, Michele, for your review! We are happy with the pros you mentioned and we will work on improving the cons.
Felicima
Engineering Assistant (É.-U.)
Pétrole et énergies, 1 001-5 000 employés
Temps d'utilisation du logiciel : plus de deux ans
Ease of Document Control
Avantages :
The fact that the end user can navigate the system with ease.
Inconvénients :
The software is not an issue, it's been pretty easy to navigate. The only issue that we've had in the past year is the helpdesk assistance. It hasn't not been up to par.
Réponse de l'équipe de Assai Software Services
le mois dernier
Thank you for your review of our software! As we personally discussed, the helpdesk issue has our attention, and we are working to improve this.
Robert
Director, Information Systems (É.-U.)
Transport routier/ferroviaire, 201-500 employés
Temps d'utilisation du logiciel : plus de deux ans
AssaiDCMS
Commentaires : Our projects are very long in duration, 5+ years easily and we've been using Assai DCMS since 2012. The product's user interface has come along way from when it was first installed but the data and it's management have been rock solid through every upgrade. Our business relationship has been good and they are customer focused.
Avantages :
When used as designed, it's a powerhouse, but you won't realize it until you really need it. If you have projects that are lengthy, 5+ years, there is no better product to give a full perspective on project details. It will build a historical representation that will connect correspondence, with drawings, and support documents in a hierarchical tree that just steps you from start to finish. It will be invaluable after a staffing changes, becuase the new person will get the picture from day one. The searches are effortless and with the Oracle database under the hood, it's rocket sled fast.
Inconvénients :
This is the biggest drawback of the product, the customer. To get the biggest bang for your buck, the customer has to be committed to solid document controller training, user compliance and self audits. You have to look at the product as insurance policy as much as a document control product. When you get into a legal pickle, this product will pay for itself right out of the gate. From a project risk management perspective, it's got you covered. You may have to remind yourself of that once in a while.