EveryAction
Description de EveryAction
EveryAction propose des outils de collecte de fonds, d'organisation et de défense des droits numériques et multicanaux, sur un CRM unique et unifié. Des milliers d'organismes à but non lucratif comme
Lire la suite
Greenpeace, Planned Parenthood, National Audubon Society et d'autres utilisent EveryAction chaque jour pour collecter plus d'argent et mener plus d'actions.
Afficher moins
Qui utilise EveryAction ?
Pour les organismes à but non lucratif et de défense des droits de toutes tailles qui veulent collecter plus d'argent, mener plus d'actions et maximiser leur impact.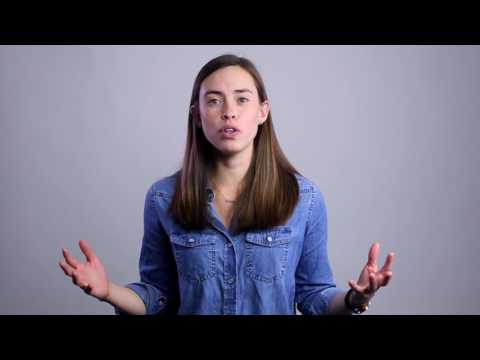 Vous hésitez à choisir EveryAction ? Comparez-le à une autre option populaire
Indisponible dans votre pays
Version gratuite
Version d'essai gratuite
Version gratuite
Version d'essai gratuite
Pourquoi ce message s'affiche-t-il ?
Alternatives à EveryAction
Jo
Interim Vice President of Development (É.-U.)
Utilisateur LinkedIn vérifié
Gestion d'organisme à but non lucratif, 51-200 employés
Temps d'utilisation du logiciel : 1 à 5 mois
Alternatives envisagées :
Diving in to a new partnership!
Commentaires : We've been quite pleased to date with all of our interactions and when problems or deadlines have moved - the EA team has worked with us to ensure we meed our organizational goals.
Avantages :
Our organization had been with a Blackbaud product for many years and were challenged in ease of use and functionality. We were excited to find all of the assets as part of EveryAction that would allow us to engage with our donors, advocates, pet passionate people and pet parents in a very different way. As of now - we are smack in the middle of our data conversion. It is not without some pain points but that is absolutely expected in any conversion. But, I've been impressed with the quality of customer service, availability and commitment of the EA team to getting it right. As of now - I'd absolutely suggest exploring their tools and their team! We've been most happy!
Inconvénients :
We are not deep into usage to be able to honestly answer this questions. We do know we one of the negatives in the selection process was the inability to embed video in outbound emails. But we understand many clients are requesting this option and are working hard to roll out that tool soon!
Design, 2-10 employés
Temps d'utilisation du logiciel : 1 à 5 mois
Alternatives envisagées :
Exceptional Features and robust integrations hampered by lack of integrity and bullish business ops
Commentaires : Very poor. The experience was severely hindered by the unauthorized debit, the lack of integrity of Paragon Payment not honoring their price match and the weeks of time wasted trying to get a response to these issues and, ultimately, culminated in our termination of the agreement due to their breach of agreement and trust.
Avantages :
The app has every feature you could imagine for a fundraising non-profit, is fully extensible and very well laid out - at least for having this many features.
Inconvénients :
We signed an agreement, with a 3 month period until the first payment would be made and based on Paragon Payments matching our Stripe fees (which they would match the transaction % but then tried to charge several hundred dollars a year in other 'admin' fees and ultimately would not honor the match). We were also charged on the first month, instead of 90 days out as agreed... they did refund that payment after I brought it to their attention. We chose to terminate the agreement at that point. EveryAction then replied and said they had not breached the agreement from Paragon not matching the stripe pricing as agreed, and we would be held liable for the entire agreement. I reminded them that they had made an unauthorized charge to our account, in direct violation of our agreement.. we are still waiting for their 'legal' team to respond - days later. The bottom line - they have an incredible feature set and if you go in knowing they will try to bully you into fulfilling an agreement that they themselves don't uphold, you'll likely be ok. For us, we are prepared to engage our lawyer in the case they EA doesn't 'see' how they breached the agreement with the unauthorized payment... in addition to the frustration, time and hassle they have caused. It'll be interesting to see how they proceed at this point.
Gestion d'organisme à but non lucratif, 2-10 employés
Temps d'utilisation du logiciel : 6 à 12 mois
Product is limited and customer service is the worst
Commentaires : Over the past two years, we have helped on partner migrate to EA and two partners leave the EA platform. The functionality of the system is limiting, to say the least. In doing so, we engaged with customer service for a variety of reasons. In the case of onboarding a new client, it was mostly crickets, our questions often went ignored or it was a "whatever" kind of answer. Then just recently we helped a partner migrate from EA to Salesforce because EA was never going to be able to provide the layers and levels of functionality that this customer needed. Our experience was TERRIBLE!! The EA team held the org's data hostage, prolonged the process of migration, and made the customer pay for extra months that they didn't need because of EA's delay. Their responses to our questions were ambiguous, unhelpful and mostly petty. If I could, I would blast how horrible EA is to everyone I know. I promise, as a consultant and a long-time nonprofit professional, I will NEVER recommend this product or this team to any of my clients or colleagues and if I run across people who are on EA, I will do my best to get those orgs to leave EA as soon as possible.
Avantages :
There was nothing that I liked about the software.
Inconvénients :
- Reporting is limited - "Lists" are difficult to query and use - Mass editing is impossible - No forward-thinking functions like actions or reminders - Record pages aren't laid out in any usable fashion - "Help Articles" don't help at all - Editing individual data is difficult - Account model is limited = orgs vs. people vs. businesses - Campaign and event hierarchy and construct is confusing
Karla
Director of Engagement (É.-U.)
Gestion d'organisme à but non lucratif, 201-500 employés
Temps d'utilisation du logiciel : plus de deux ans
Alternatives envisagées :
Overall great supporter engagement tool
Commentaires : I have had a fabulous experience working with everyone at Every Action. Their support staff are knowledgeable about the tools and quick to respond. If they don't know the answer, the know how to find it. The company is proactive in letting clients know about upcoming changes, improvements, or potential outages. And their product development staff are great at reaching out to gather input into future improvements to the tools to ensure they are meeting their client's needs, incorporating our suggestions and requests into their product roadmaps.
Avantages :
Every Action's supporter engagement tools--specifically email, advocacy, events, and fundraising--are easy to use and to customize to support the organization's mission and branding.
Inconvénients :
Integration of the CRM database behind the Every Action tools with other databases is challenging to set up and manage and requires a lot of manual moving of data between tools.
Jordan
Digital Communications Manager (É.-U.)
Gestion d'organisme à but non lucratif, 11-50 employés
Temps d'utilisation du logiciel : plus d'un an
Alternatives envisagées :
A great system that had nonprofits in mind!
Commentaires : We have had a such a positive experience with EveryAction from start to finish. The implementation process was organized and well-managed; and ongoing customer support is helpful, timely, and usually very attentive.
Avantages :
We really love the way that we are able to automate emails; that is, we can create emails that fire automatically based on certain user/donor behavior.
Inconvénients :
The dashboard system can be a difficult interface if you don't use it regularly and/or aren't trained by the implementation team firsthand.