JD Edwards EnterpriseOne
Description de JD Edwards EnterpriseOne
Optimisez les coûts de transport en découvrant les transporteurs les moins chers pour les expéditions aériennes, terrestres et maritimes.
Afficher moins
Qui utilise JD Edwards EnterpriseOne ?
Non fourni par l'éditeur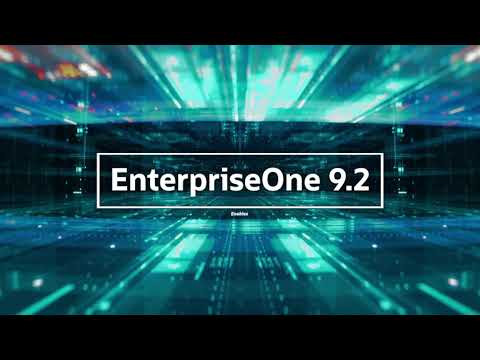 Vous hésitez à choisir JD Edwards EnterpriseOne ? Comparez-le à une autre option populaire
Indisponible dans votre pays
Version gratuite
Version d'essai gratuite
Intégrations introuvables
Version gratuite
Version d'essai gratuite
Pourquoi ce message s'affiche-t-il ?
Alternatives à JD Edwards EnterpriseOne
Avis sur JD Edwards EnterpriseOne
Fabio
Procurement Supervisor (Brésil)
Utilisateur LinkedIn vérifié
Produits chimiques, 1 001-5 000 employés
Temps d'utilisation du logiciel : plus de deux ans
Alternatives envisagées :
Best ERP
Commentaires : Unfortunately, I did not work with JD Edwards anymore, but it was a excellent ERP.
Avantages :
In my opinion it is the best ERP in the market. I have worked with this ERP for more than twelve years, as a key user. It is flexible and easy to customize and has a good support. For Manufactirung module, I think it is the best.
Inconvénients :
As it is easy to customize, when you need to update or upgrade the ERP, you have to spend more time testing.
Bryon
Tax & Treasury Accountant (É.-U.)
Pétrole et énergies, 201-500 employés
Temps d'utilisation du logiciel : plus de deux ans
JDEdwards
Commentaires : JDE has made most of our processes significantly easier and more accurate.
Avantages :
Integration was exactly as expected. JDE has been integral to our success in managing the financials, inventory management, supply chain management. It's also easy to integrate other pieces of specialized software.
Inconvénients :
JDE requires a good amount of IT help to make any updates or adjustments this leads to upgrades happening slower than we'd like.
Howard
Maintenance Planner / Storeroom Supervisor ()
Produits alimentaires, 10 000+ employés
Temps d'utilisation du logiciel : plus de deux ans
Source : SoftwareAdvice
9 years of experience with JD Edwards software: Opinion, The single, worst piece of CMMS software I have Ever used.
Avantages :
The only positive remark I can make about JDE CMMS is that it will be going away at this location, Soon
Inconvénients :
NOT user-friendly: at other locations I have trained Production AND Maintenance personnel in the use of CMMS / work order entry very effectively. From the most savvy computer users to old guy who didn't even know what a mouse was for. JDE: like pulling teeth to get them to use the system at all because it is so difficult to learn and counter-intuitive to most users. Not efficient: First red flag I found in JDE was that it took more than 20 clicks / selections (at best - assuming ALL default selections could be accepted) to simply PRINT 1 Work Order. While working thru that process, it was necessary to indicate, at least twice, (this is a computer folks, why would you be required to repeat the object to be printed. (First step- select the W/O, then about step 8 or 10 it had to be selected again.) This was eventually corrected to allow a SINGLE W/O to be printed in 2 clicks, but multiple selections still require these steps. Not intuitive: there are (or were) places in JDE where selecting a RED X is/was required to SAVE steps accomplished in a process. This may have been changed to a green check or a disk in recent updates, but it still begs the question. ?WHY would ANY software make such a selection necessary? EVER.? Did I mention,... NOT Efficient: using other (very effective) software, the old guy (as well as most anyone else) could enter the critical data for a Work order in under 30 seconds after maybe a couple weeks of use. at this point, (9 years, 3 updates later) even I, the most experienced user on the CMMS System, cannot enter the data necessary to create a W/O in less than 3 minutes. and it does not just work orders that consume valuable time. most of the processes in JDE require so many repetitive actions, that it is sickening to watch some of the individuals perform their daily tasks from purchasing, inventory functions, etc. because so much time is wasted in the process. and to top it all off, from early on (to present day) when I was observing some of the folks who work with me perform those daily tasks, I noticed them exiting the process, then returning to the process, as though they were double checking the entries. when I inquired about this action / repeated steps, I was told that on occasion it was possible for you to "time-out" on your JDE access, and have absolutely Zero indication that had occurred. so all of these folks had gotten in the habit of exiting then re-entering to verify the information did indeed get saved to the system. I actually had a hard time believing this could happen, with no indication, until it happened to my co-worker who was working with me at the desk next to mine and I personally witnessed it. (less than 6 months ago)
Akemi
Accounting professional (É.-U.)
Comptabilité, 51-200 employés
Temps d'utilisation du logiciel : plus d'un an
Need to update
Avantages :
It's actually easier to use than QuickBooks.
Inconvénients :
Need to update to correct typos of date automatically, so that it could avoid to fail payments.
Utilisateur vérifié
Accounts Payable Specialyst P2P Cycle (Suisse)
Utilisateur LinkedIn vérifié
Externalisation/délocalisation, 10 000+ employés
Temps d'utilisation du logiciel : plus de deux ans
JDE will make your AP process smoother than ever
Commentaires : My overall experience with JD Edwards can be described as a learning ride. JDE is not too user friendly or intuitive, but once you learn how to use it and all the codes necessary for the actions required for your AP Process, then you can start to take full advantage of all its possibilities. In my team we have been very benefited by the use of this tool and are currently using it on a daily basis. I would totally recommend it.
Avantages :
All the information needed about a vendor is already in the system when a new vendor creation is done, so you do not have to worry about remembering what are the payment terms, or checking what is their bank account. You just have to check that the invoice in the system was correctly processed and then once the payment is ran, you will get all the information on when the invoice will be paid, or you can even change the Net Due Date so it can be paid earlier if it is a down payment. Correction of payments is also very easy to do in JDE. You just have to create a PD (or cancellation document) for said payment and then create a new one with all the vendor information and change the items that were incorrectly booked, such as invoice amount, tax code, BU, among others. Then you just proceed to do the clearings so the action can be recorded in the books and done!
Inconvénients :
One of the most important aspects for me is the ability to handle your vendor master data. Unfortunately for JDE this is not one of its brightest points. If the same vendor has changed their VAT and are now using a new one, or they changed their banking information, you cannot change it in the system, but you have to either create a new vendor with the new information, or duplicate the one existing and update the new items. This, sadly, takes quite some time (at least 48 hours), therefore impacting your payment process and generating delays.