Description de Rentals United
Proposez vos locations saisonnières à plus de 250 millions de voyageurs chaque mois ! Utilisez le Channel Manager de Rentals United ! Grâce à lui, vous pouvez mettre à jour automatiquement tous les sites d'annonces sur lesquelles vous figurez. Centralisez vos disponibilités, vos prix, vos photos et les informations sur vos propriétés au sein d'une seule et même plateforme à partir de laquelle vous pourrez gérer chacune de vos réservations. De plus, leurs partenariats incluent les acteurs majeurs de l'industrie et ne cessent de se développer.
Qui utilise Rentals United ?
Les grands et petits gestionnaires immobiliers dans le secteur de la location de vacances économiseront de l'argent en utilisant ces services. Du côté des ventes, Rentals United est sollicité par des sites web de toutes tailles.
Où peut-on déployer Rentals United ?
Basé sur le cloud
Sur site
---
À propos de l'éditeur
Rentals United
Situé à Barcelona, Espagne
Fondé en 2014
Assistance Rentals United
Rentals United - Prix
À partir de :
Non, pas de version gratuite
Rentals United n'est pas disponible en version gratuite.
Plans de tarification
À propos de l'éditeur
Rentals United
Situé à Barcelona, Espagne
Fondé en 2014
Assistance Rentals United
Rentals United en vidéos et en images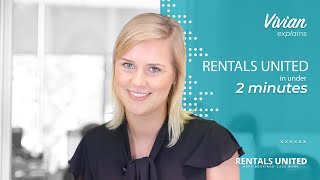 Fonctionnalités - Rentals United
Analytique des canaux
Gestion des fournisseurs
Gestion des ordres de travail
Gestion des partenaires
Gestion des pipelines
Gestion des réservations
Gestion des stocks
Pour locations saisonnières
Alternatives à Rentals United
Hôtellerie, 2-10 employés
Temps d'utilisation du logiciel : plus de deux ans
Promesses non tenues et aucun service client
Commentaires : Promesses non tenues en cascade.
Le commercial a massivement menti au départ en présentant Rentals United comme un outil parfait à coupler à notre PMS, BookingSync.
La réalité est que BookingSync a fait tout son travail d'intégration et que Rentals United n'a rien foutu à part encaisser notre argent : aucun service client, un suivi technique en dessous de tout, lent et trop souvent inexistant.
Une réelle catastrophe pour nous.
Avantages :
Au départ, Rentals United m'a été vendu comme un channel manager performant qui me permettrait d'augmenter fortement le nombre de plateformes avec lesquelles j'allais pouvoir travailler et sur lesquelles proposer mes hébergements à la location courte durée. Il s'agissait de coupler Rentals United à BookingSync qui est notre PMS.
Inconvénients :
La synchronisation avec BookingSync est extrêmement mauvaise. C'est tout simplement un scandale de la proposer en l'état. Rentals United n'a jamais fait quoi que ce soit pour améliorer la situation alors que BookingSync, de son côté, a toujours fait le maximum pour nous aider.
Jarry
Franchisee - Owner (Philippines)
Utilisateur LinkedIn vérifié
Immobilier, 2-10 employés
Temps d'utilisation du logiciel : 6 à 12 mois
Outstanding Customer Service
Commentaires : We recently resolved our problem on securing the payment and the double booking. The Customer Service in Rentals United is world-class and I never felt alone as I go through the process. The support staff helped me all throughout - from set-up to the actual operation. She was available all the time even thru chat/email/conference-calls for customer concerns. She gave me the resources where to find the info I need and was able to fix the problem. And this is raising the bar of Customer Service because in this fast changing world - people, human interaction, problem-solving, technology, and after sales service, matters. We should place customer service as a top priority that makes our products worthwhile. Profit should always be last as it follows when everything works fine!
Avantages :
I work remotely as an assistant to a Property Manager who is also a Realtor. It's just the right app we needed to increase the revenue from the leased properties. Booking confirmations are pouring in, you just have to manage it well.
Inconvénients :
You just have to read rules and policies for each of the channels, and be subject to their rules. Other than that everything is fine!
Hôtellerie, 2-10 employés
Temps d'utilisation du logiciel : 6 à 12 mois
Couldn't be happier!
Avantages :
We switched to Rentals United and the experience has been awesome! They have excellent customer service, their training is very well organized and helps you feel confident adding new channels to distribution before you are on your own, and their troubleshooting process is so much easier than what we have worked with in the past. We saw an immediate increase in bookings across our hotel channels and haven't had any issues stemming from their software. They have excellent communication and respond very quickly!
Inconvénients :
No cons so far! Easy to use, love the layout, good design, increased our bookings and website placement.
Alternatives envisagées : Lodgable
Pourquoi choisir Rentals United : We had multiple issues with rates and availability and customer service was not helpful with our past channel manager. We needed something better suited to our needs and something more reliable.
Logiciel antérieur : BookingPal
Pourquoi passer à Rentals United : Competitive pricing, good product, and a larger number of channels to connect.
Hôtellerie, 2-10 employés
Temps d'utilisation du logiciel : plus de deux ans
Software with good ideas but unethical management, terrible functionality and poor communication!
Commentaires : The idea of ​​simplifying the procedures and needs in the hospitality sector and the tourists apartments that they propose is great, many useful and value-added services for the owners and managers that they claim to have is really incredible, ...BUT the reality is different , because not all of them work, channels outside of Booking.com, Airbnb and Expedia, hardly have reservations, if not none, not to mention that for years the synchronization has been poor and problematic, in addition to being super slow in everything, any update, change or bug, it took forever, sometimes weeks ...horrible! ...Even so, after several years with them since their inception as a company, putting up with all their beginner mistakes, and in the pay-per-use mode, at the end of 2020 in the midst of a Covid 19 pandemic and disaster in the tourism sector, they forced me to change to a monthly payment plan or leave the platform!!!, they don't care about all the years, times and resources that our company dedicated to them, they told me: either you pay about 90 euros per month, or you leave the platform. ....decide for yourself if you want to work with such a company... In the last months of 2019, I must admit that for some reason, customer service improved a bit compared to previous years, but nothing else, at least for me, with the experience of so many years with them, it is worthless the mandatory monthly payment that they demand. , I COULD NEVER RECOMMEND this software to anyone!!!
Avantages :
They have a great idea, but have never quite managed to make it work...
Inconvénients :
Some people from Rental United customer service should give them a medal for good work, endurance and exemplaryness, they are really good, for putting up with so many complaints and software malfunctions, and still giving such good service.
Réponse de l'équipe de Rentals United
l'année dernière
Hi Fabian! Thank you for your review!! We are pleased to hear that you like our platform and service. We also take a lot of pride in our customer service, so it is wonderful to hear your feedback. We strive to improve our service and we are very happy to know that all the work is paying off! The channels we offer all work and we do have proven statistics in this regard. I understand that some of the channels you picked did not perform well for your region. In regards to the monthly payment, this has been switched years ago and the limit date for the last remaining accounts was the one on which we contacted you. You were the last RU client not paying for the monthly fee. We are sorry about the impact that this may have had on your business. The RU Team
Bart
Business Owner (Pologne)
Hôtellerie, 2-10 employés
Temps d'utilisation du logiciel : plus d'un an
Good value for money and customer support
Commentaires : ALL IN ALL, good value for money and a solid product that is being improved constantly.
Prepare for bumps and sweat during integration and use extra external services to generate extra income and make it easier and more guest friendly.
Avantages :
STRONG POINTS 1. Rentals United is mostly a solid CHANNEL MANAGER with the broadest spectrum of OTAs available on the market. I've connected to most of them, but 5 top performers generate almost all bookings in London. Still, there were hardly any connection issues after nearly 2 years, and I avoided the nuisance and stress of double bookings and iCals failing, improving my OTA mix and revenue. 2. PRICE The more properties you have better the price. After our research and having circa 40 units to manage, it was the best value for money as the price is fixed and you know exactly how much you will pay. You can integrate some external software which I describe below and that costs extra. 3. INTEGRATION WITH OTHER SERVICES We found external DYNAMIC PRICING integration (Pricelabs, Beyond Pricing or Wheelhouse) and OPERATIONAL APPS (Wishbox, Chekinn, Doinn, HelloHere, SuperHog) great. For payments for direct bookings, you can integrate STRIPE (a flat fee per charge if generated from RU, free if you take payment manually). These apps are optional, and you pay extra for them, but we are glad we found them!
Inconvénients :
Free FEATURES could improve 1. BOOK DIRECT Free website generator creates one page per listing, but guest cannot search for availability between all your listings, which makes it not very useful. We mostly get bookings from the OTAs, and direct bookings are from returning guests, so it is not a deal-breaker, but it would be great to have this function. 2. GUEST PLANNER is a place where you can see a snapshot of what is happening at your properties: your current reservations, check-in / check-out; You can also communicate with guests there. It's a bit difficult to use when you have many properties - in our case, we used the multicalendar available in the software and integrated external communication service available on RU. 3. GUEST COMMUNICATION - you will receive messages from all platforms on your email, and you can message guests on most platforms (I believe not all, but I'm not sure) from Rentals United directly. Instead we use one of the integrated software providers for that as it allows us to upsell, take pre-check-in data, security deposit, etc. and communicate via WhatsApp, text message, online chat, so that guests cannot miss our messages - not everyone can access their email at all times, so the text message backup is great.
Réponse de l'équipe de Rentals United
l'année dernière
Hi Bart! Thank you so much for this amazing review!! We really appreciate your feedback and we are happy that you are satisfied with our product and service. All the negative points you have stated will be taken into consideration for future platform updates. We wish you a wonderful and productive season! The RU Team