Description de Handbid
Le logiciel pour enchères Handbid mobile permet aux utilisateurs d'enchérir de n'importe où en utilisant leur smartphone, leur tablette ou le web. Les gestionnaires d'enchères peuvent vendre des billets, inviter, enregistrer et permettre aux gens de se connecter à leurs enchères sans qu'ils soient obligés de s'inscrire à la porte. Les utilisateurs peuvent enchérir, payer, ou payer à partir de leur téléphone. L'ensemble du système est en temps réel, ce qui signifie des notifications de surenchère instantanées et des mises à jour en temps réel des produits et des prix. Handbid est plaisant à utiliser pour les enchérisseurs et une brise pour les gestionnaires de vente aux enchères.
Qui utilise Handbid ?
Concerne toute organisation souhaitant mettre aux enchères des produits et services. Les clients peuvent être des écoles, des organismes sans but lucratif ou des organismes de bienfaisance, des galeries d'art ou toute autre personne organisant une vente aux enchères.
Où peut-on déployer Handbid ?
Basé sur le cloud
Sur site
---
À propos de l'éditeur
Handbid
Situé à Centennial, É.-U.
Fondé en 2011
Assistance Handbid
Support téléphonique
Support 24/7 (réponse directe)
Chat
À propos de l'éditeur
Handbid
Situé à Centennial, É.-U.
Fondé en 2011
Assistance Handbid
Support téléphonique
Support 24/7 (réponse directe)
Chat
Handbid en vidéos et en images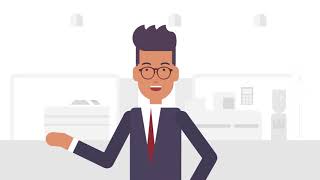 Comparez le prix du logiciel Handbid avec ses alternatives
Fonctionnalités - Handbid
Don récurrent
Enchères en ligne
Enchères par procuration
Facturation
Fonctions pour organ. à but non lucratif
Gestion de site web
Gestion des abonnements
Gestion des campagnes
Gestion des donateurs
Gestion des offres
Gestion des promesses de don
Gestion des événements
Mise en vente en ligne
Option d'achat instantané
Recherche/Filtre
Tableau de bord
Traitement des paiements
Sahil
Associate Business Analyst (Inde)
Utilisateur LinkedIn vérifié
Logiciels, 501-1 000 employés
Temps d'utilisation du logiciel : 1 à 5 mois
It is the best software for events related to auctions.
Avantages :
So far i have used so many bidding apps but this is the best one among them.I am using this app from past few months you can bid from anywhere across the globe in this app.Its very convenient for the sellers or auction organisers as well.They can invite bunch of people to their auctions without doing any physical work and the user interface of this app is very attractive yet simple.
Inconvénients :
I haven't come across any serious issue so far but there should be a feature to invite those bidders which were active in our previous auctions.
Gaelan
Member Services (É.-U.)
Hôtellerie
Temps d'utilisation du logiciel : Non fourni
Easy to use Software, highly thought out and beautiful
Commentaires : I did a demo with all of the top auction software on the market and Handbid was by far the best interface (easy to look at) and well worth the investment. It was very easy and fun to put my silent auction items in the system. Guests and volunteers were blown away by how nice everything looked on their phones and iPads. We had almost the same items as the auction last year (with about 25 extra) and made double what we made last year, totalling $46,000. I put our live auction items in for an extra boost of advertising. We also used Handbid to collect funds for a paddle raise. The check out process was very easy and intuitive. Swipping credit cards is incredibly easy, as well as importing a contact spreadsheet before the event, little things that really speed up the process. During the auction (and after) I noticed the Handbid system slowed down a bit. You have to be patient while items save, but it is updated real time in the system (so guests could see an update right away). Besides speeding up the system, I have only one more suggestion. I would love to see more information on Handbid TV, especially a live update on winning bidder on each auction item and the current price. I think this would create a lot of competition within the audience. I will definitely use Handbid again next year if this is an update you can make. The customer service was great. Out of 500 guests, only 3 people told me they would prefer the old-school method of paper bidding. However, I believe this was because we didn't have enough iPad volunteers available, next year I will station one at each auction table. There are many organizations on the island that are now interested in using Handbid.
Avantages :
beautiful design
Inconvénients :
not being able to have a live stream of the current highest bidder, with item and price. This is something that BidPal software does.
Utilisateur vérifié
Director of Operations (É.-U.)
Utilisateur LinkedIn vérifié
Gestion de l'enseignement, 2-10 employés
Temps d'utilisation du logiciel : 6 à 12 mois
Source : GetApp
Do not recommend this software for the price and challenges
Commentaires : Not pleasant and lots of wasted man hours. Our event manager spent at least a week's worth of time resolving issues and logging support tickets. Having used various auction software programs in my 15 years of working in the non profit world, I've never experienced the challenges and headaches as we did with Handbid. I believe many technology issues are often user error but when over 25% of your guests cannot seamlessly access the Handbid system there has to be some responsibility taken by Handbid to help reach a resolution.
Avantages :
We purchased this software because it supported both auctions/events and peer-to-peer fundraising. Handbid's support team was very responsive and helpful.
Inconvénients :
We experienced a lot of technical challenges with the software, including; 25% of our guests had challenges of logging in, accessing their tickets, editing guests. Display sheets won't print if you have HTML in your descriptions but the tutorial does not tell you this. Our point person after the sales process averaged 7 days to reply to an email and did not provide a phone # as another way to contact. The contract is vague on what the 125 items that come in the basic plan. This number is both your silent and live but also games, for sale and raffle items. To add more costs $300 and Handbid will get you on additional add ons. These are a few examples of the challenges and I've done auctions for over 15 years and used several different software (Greater Giving, One Cause, qTego) programs and Handbid by far is the worst.
Temps d'utilisation du logiciel : Non fourni
Habitat Dream Builder's Ball
Commentaires : Habitat Susquehanna was first non-profit in Harford County, MD to try mobile bidding at its annual event. It was exciting for everyone (some were a little reticent, but those who ventured into the future LOVED it), we raised more money on our Silent Auction than ever before, and will use it for the 3rd year in 2017. Our second auction had a higher participation level including people who followed the auction online but did not attend the event. Uploading info took only as long as the size of the auction and back office help was responsive and helpful. I DO recommend having a Handbid rep at your event; it's worth it! Any snags were dealt with quickly and efficiently and a good time was had by all.
Avantages :
The software had a learning curve, for sure, but once you get the hang of it, it's very easy to follow. The 'bugs' from our first year were improved for our second year, and I am sure that this year will be our easiest yet. From the perspective of the guests, it was like playing a videogame at an event except it was acceptable to be staring at your phone!
Inconvénients :
The phone version requires guests to realize where/when to swipe in order to see the details of an auction item.
Temps d'utilisation du logiciel : Non fourni
1st Annual Success
Commentaires : The entire process was seamless: from check-in, silent auction, live auction, paddle raise, wine pull and check-out. All I heard all night from our guests was, "Check-in was a breeze" and "this app is cool". If I had to find one thing about the app that I might change is to be able to assign a cork number to an actual person (maybe there is a way to do this already), but I have 10 bottles that I need to get the respective owner and I have no idea who they belong to. At the end of the day it doesn't matter really, but that would be a nicety. Also, my event planner friend that helped us out that night commented about how nice the layout was and how easy to use the it was compared to others she had used before.
Avantages :
I liked the customizations that you could tweak. We didn't use this feature, but I really like the handbid TV option as well which allows your audience to see a live updated dashboard into what is going on during the night.