Description de Qualtrax
Qualtrax est un système logiciel complet de qualité et de conformité utilisé pour gérer et contrôler la documentation, automatiser les processus métiers, gérer les flux de travail personnalisables, rationaliser la gestion de la formation, gérer les audits internes et externes et assurer la mise en œuvre des réglementations critiques du secteur en temps réel. Conçu pour les secteurs fortement réglementés, où la conformité aux normes telles que ISO 17025, 17020, 13485 et 9001, TNI, GFSI, FDA et FQS est requise.
Qui utilise Qualtrax ?
Outil de gestion de la qualité basé sur site et sur le cloud, qui aide les entreprises de toutes tailles à gérer et à contrôler la documentation, la conformité, les flux de travail, la formation des employés, l'automatisation des demandes d'achat, etc.
Où peut-on déployer Qualtrax ?
Cloud, SaaS, web, Mac (ordinateur), Windows (ordinateur), Windows (sur site), Linux (sur site)
À propos de l'éditeur
Qualtrax
Situé à Blacksburg, É.-U.
Fondé en 1993
Support téléphonique
Chat
Pays disponibles
Australie, Canada, Mexique, Royaume-Uni, États-Unis
À propos de l'éditeur
Qualtrax
Situé à Blacksburg, É.-U.
Fondé en 1993
Support téléphonique
Chat
Pays disponibles
Australie, Canada, Mexique, Royaume-Uni, États-Unis
Qualtrax en vidéos et en images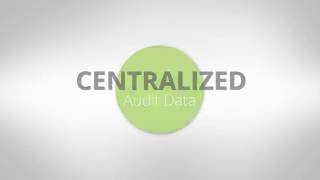 Comparez le prix du logiciel Qualtrax avec ses alternatives
Fonctionnalités - Qualtrax
Accès mobile
Alertes et remontée des problèmes
Alertes/Notifications
Apprentissage asynchrone
Apprentissage collaboratif
Apprentissage mixte
Apprentissage mobile
Apprentissage synchrone
Archivage et rétention
Automatisation des processus métiers
Certification et licences
Classe virtuelle
Codage et contrôle de documents
Configuration des workflows
Contrôle du processus d'approbation
Contrôle qualité des fournisseurs
Contrôles/Permissions d'accès
Conversion de fichier
Enquête sur les accidents
Gestion de la conformité
Gestion de la formation
Gestion de la maintenance
Gestion de versions
Gestion des arrêtés municipaux
Gestion des audits
Gestion des calendriers
Gestion des changements
Gestion des commentaires
Gestion des cours
Gestion des documents
Gestion des exceptions
Gestion des expéditions
Gestion des flux de travail
Gestion des formations
Gestion des formulaires
Gestion des incidents
Gestion des inspections
Gestion des instruments
Gestion des ordres de travail
Gestion des plaintes
Gestion des rendez-vous
Gestion des risques
Gestion des tâches
Gestion des étalonnages
Impression de certificat et d'étiquette
Intégrations de tiers
Logiciels d'actions préventives et correctives
Maintenance préventive
Modèles de rapport
Modélisation et conception de processus
Outils de collaboration
Partage des fichiers
Planification d'étalonnage
Planification de la maintenance
Rapports d'incidents
Rapports des risques
Rapports et analyses
Recherche en texte intégral
Routage
Saisie de documents
Sans code
Scan et analyse d'image
Stockage de documents
Suivi de la conformité
Suivi de la progression
Suivi des plaintes de clients
Suivi des problèmes
Tableau de bord
Tableau de bord d'activités
Éditeur graphique de workflow
Greg T.
Systems Administrator (É.-U.)
Utilisateur LinkedIn vérifié
Forces de l'ordre, 51-200 employés
Temps d'utilisation du logiciel : plus de deux ans
They Just Get It!
Commentaires : The folks at Qualtrax are passionate about their product and it shows whenever you interact with them. They are eager to help and eager to make their product better. They listen to their customer-base and make improvements and enhancements based off that feedback. That's not something you experience very much with today's technology. The people at Qualtrax just understand the importance of what you're doing.
Avantages :
We have been using Qualtrax since 2012 and we moved to the Hosted version of Qualtrax in 2017. Having control over every aspect of your documents lifecycle, whether hosted or not, is powerful. And Qualtrax is a powerful application. Complete control over you documents, processes, workflows, testing and training. The most exciting part for me from an administrative and IT front - this is THE most worry-free application we use. It works flawlessly and reliably!
Inconvénients :
I wish there were more video tutorials or vlogs on how to get the most out of Qualtrax (Workflows - yes please!). Qualtrax support is top notch though and they have no problems with getting what you need in a timely fashion. I just want more!
Christy K.
Quality Assurance Officer (É.-U.)
Forces de l'ordre, 51-200 employés
Temps d'utilisation du logiciel : plus d'un an
Great Product for Managing Quality
Commentaires : Overall - I'm very happy with Qualtrax. I tell my lab director 'Give me two to three years to get Qualtrax purring for me than I can kick back and relax." I'm tired of being a 'clerical' QAO who spends all my time moving paperwork from the inbox to a file folder. I can see how Qualtrax will reduce the amount of paperwork going over my desk, so I can concentrate on other quality projects. Technical support is just an email away and they have been so great about getting back to me and assisting me in all my beginner questions. Qualtrax Tech support outshines any support for any other software that I've used.
Avantages :
Before Qualtrax, in document management, so much of my time was caught up in writing memos, marking up documents and distributing information. With Qualtrax, the system is automated for me. I can make the changes in a document, send it for the review process and once approved, my staff is informed on the changes through email. Training - I can create the training assignment once and set the training so it can be automatically assigned to a specific set of staff members each year. An email is sent to everyone assigned for the training. They complete the training and I can run a report to see who was assigned and who completed the training. The reports are easy to create and view. No more stacks of paperwork to collate and file. No more Excel spreadsheets tracking who did and didn't do the training. Supervisors can see who did what training without coming to my office. The last powerful feature of Qualtrax I'm using the most are the workflows. I can make workflows to mimic the processes we do in the lab to reduce the amount of paperwork floating through my lab. Great for showing compliance to your Quality System without the piles of paperwork. Archiving of old paperwork. It's great to archive old paperwork for the Quality program into Qualtrax so everyone who has the proper security rights in Qualtrax can see the paperwork. Empty drawers and no more notebooks in a few months.
Inconvénients :
Would like to see more videos and training documents for processes in Qualtrax especially the workflows. Their user manual is good, but so much more could be shown in a video.
Amy A.
Forensic Scientist/QAO (É.-U.)
Forces de l'ordre, 2-10 employés
Temps d'utilisation du logiciel : plus de deux ans
User since 2011
Avantages :
Ease of document use Document conversion to pdf
Inconvénients :
Help guide not updated for new cloud based system
Carl A.
Assistant Laboratory Director - Quality Assurance (É.-U.)
Utilisateur LinkedIn vérifié
Forces de l'ordre, 51-200 employés
Temps d'utilisation du logiciel : plus de deux ans
Choose your Qualtrax Admin carefully!
Commentaires : Centralized, and standardized, the required controlled documents for our laboratory system, over 400 documents divided into about 10 operational divisions. The management of this system is now taking just a fraction of time that was required with our legacy system. The developed workflows have likewise centralized, and significantly standardized, many of our quality assurance processes. It is now far more difficult for a particular incident resolution process to become "lost in the system" than before the online workflow capability was implemented.
Avantages :
Extremely configurable, flexible, powerful workflows. Your realized value of the workflows will be directly proportional to the skill and dedication of the system admin(s) and the workflow designers. Document management system is a full featured system, capable of handling both controlled and uncontrolled documents, even to mixing them within a given folder, providing for a flexible, convenient integrated document management system. The system of user groups utilized by the package facilitates the flexible, easy management of controlling function authorization for all users, and visitors, on the system. Again, the design and implementation of the security groups, a function of the system admin(s) will have a massive influence on the functionality of this feature.
Inconvénients :
Data mining capabilities are limited. Massive amounts of information can be input, but accessing the information with reporting tools, such as Crystal Reports, is not robustly supported.
Tom B.
Customer Experience Manager (É.-U.)
Produits chimiques, 51-200 employés
Temps d'utilisation du logiciel : plus de deux ans
Robust & Flexible workflows are invaluable and come standard rather than as an add-on or up-sell.
Commentaires : This is a great company to work with. The sales process was not pushy, and they were honest and up front about what the product could and could not do, which is very refreshing for a software company. The onboarding process was great. The trainers are very skilled and personable. The follow up to questions is prompt and very helpful. Technical support is excellent. They respond in a timely manner - same day in every instance where I've needed them. Speaking to a live person who lives in the US is becoming harder and harder to find, but these guys do it! They also have an annual User's Conference, which does cost money, but is worth its weight in gold. It's limited capacity ensures you get one-on-one attention from their technical team if needed, and networking with other users proved invaluable. We were able to share workflows with other users and use their designs to implement in our own system. Very, very helpful.
Avantages :
I love the flexibility that workflows offer. We initially purchased the platform for document management and audit preparedness, which it does exceptionally well. We have expanded its use far beyond our quality department thanks to the workflows functionality. Nearly any process that your organization currently does on paper can be automated as a workflow. This reduces paper, eliminates the possibility of something getting lost or buried under a stack of other documents, and makes reporting a breeze.
Inconvénients :
They recently released a dashboard, but unfortunately, the dashboard does not offer click-through functionality. For example, I can see how many open items I am responsible for, as well as their status (new, approaching, late, expedited), but if I click on expedited tasks in the dashboard, I'm taken to my general inbox, which includes ALL tasks, documents, and workflows. It's a small thing, really, but it does leave something to be desired from the user perspective.