Qui utilise Brilliant Directories ?
L'éditeur offre ses services aux associations de toutes tailles qui recherchent une solution pour rationaliser leurs opérations et optimiser leur efficacité. L'éditeur offre également un support technique illimité et une installation facile pour toute votre équipe.
Description de Brilliant Directories
Brilliant Directories propose une solution tout-en-un et abordable pour rationaliser tous les aspects de votre association, tels que la gestion des branches, les cotisations, l'e-mail marketing et la conception de sites web. Comprend un blog, un éditeur d'événements, des sites d'emplois, des albums photo et plus encore. Un logiciel de gestion d'association complet et clé en main avec une installation rapide et une assistance gratuite et illimitée offerte par une équipe de support client. Essayez une démo gratuite et découvrez comment Brilliant Directories peut vous faire économiser du temps et de l'argent.
Informations sur Brilliant Directories
http://www.brilliantdirectories.com
Prix de Brilliant Directories
Brilliant Directories est disponible en version gratuite et propose un essai gratuit. La version payante de Brilliant Directories est disponible à partir de 145,00 $US/mois.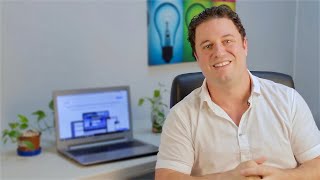 Play
Formation
Formation en ligne en direct
Ressources d'aide
Support en horaire de bureau
Brilliant Directories - Fonctionnalités
Avis sur Brilliant Directories
Mitchell D.
Editor
Relations publiques et communications, 2-10 employés
Temps d'utilisation du produit: 1 à 5 mois
Note globale

Facilité d'utilisation

Fonctionnalités

Support client

Rapport qualité-prix

Probabilité de recommander le produit
Source de l'avis

Publié le 30/09/2019
"Wow, does this have lots of features..."
Commentaires: Love it
Avantages: But they are sort of the Feature Creep situation where by adding all things -- and they have a program where if we help design a new feature we can get a royalty....
Inconvénients: Sort of complicate -- could have a better series for onboarding -- like here's a series or 12 Videos to watch -- like 10 minute videos.
Source de l'avis

Publié le 30/09/2019
Nick B.
CEO
Formation professionnelle et coaching, 11-50 employés
Temps d'utilisation du produit: 1 à 5 mois
Note globale

Facilité d'utilisation

Fonctionnalités

Support client

Rapport qualité-prix

Probabilité de recommander le produit
Source de l'avis

Publié le 13/05/2020
"Love it for two big reasons!"
Commentaires: Loving it and loved the service. Super quick and responsive service.
Avantages: There were two reasons I bought Brilliant Directories within hours of discovering it! Firstly, the software itself was far better than any other directory I had found by far (including the horrible experience of trying to build one on Wordpress with ListingPro). Secondly, the service. [SENSITIVE CONTENT HIDDEN]called me within minutes of my inquiry and patiently walked me through the platform. She was super clear and very helpful and I "walked" away with 3 licenses!
Inconvénients: Nothing yet - I am still building it but it's clear to me that is is excellent.
Source de l'avis

Publié le 13/05/2020
Utilisateur vérifié
Temps d'utilisation du produit: 1 à 5 mois
Note globale

Facilité d'utilisation

Fonctionnalités

Support client

Rapport qualité-prix

Probabilité de recommander le produit
Source de l'avis

Source : GetApp
Publié le 18/03/2018
"Starting your directory reality for the Entrepreneur"
Avantages: I really loved the fact that, budget didn't stop me from purchasing the software. They will work with you as long as you keep an open dialogue of communication. You are able to see a demo of the software before purchase. The website is fresh with good quality webpages, and does not look mediocore. You are offered all the comforts of a basic directory website for users attempting to get started. For customers that utlize the site they are given user friendly functionality of a working online directory. You are given access to others who use the service and their websites to see what your site could look like, and different directories that users who purchased the software utlize it for. If you do not have a color scheme they give you several to use and you can change the color scheme at any time, by picking pre-selected schemes. They do have webinars they invite you too. They have forums and suggestions to improve the software. First impression this is what you would want starting your business and later you can request to see about acting custom functions to your site as your business grows. You have an option to hire a designer for x amount of hours to get your site up and running. They do offer some free services you can add on and some a la carte services as well. Based on its competition, and the web layout of the site to look and function as a directory should it is a top three with competition. You can submit a trouble ticket for single questions, or multiple questions to the site. They do offer an affiliate referral program as well.
Inconvénients: Has video tutorials with how to do's that so not reflect current software uprgrades, so when watching the tutorials on how to do certain functions it does not match your version which can be very confusing for someone who does not know much about computer software.
Videos are time consuming, to learn each function. If you make any errors on spelling trying to remember how to get to that part of the website to fix it cane be a hassle. There should be a process to upload users manually. In order to learn the software you have to watch the tutorials and you don't have the options to fiddle with the software as with other programs.
There are some features they are needing to consider to intergerate in their software rather than going to a 3rd party site such as reservations booking, affiliate marketing, etc. adding rather simple feature intergration would surely improve their ranking as one of the best directory service providers for features. These could be features in the future with more customer demand. When it comes to how to do tutorials they need to re-vise videos to reflect the current upgrades, and make some processes easier.
With many of the fustrations of learning the software and time consumption makes working on your site more of a hesitation, after spending so much money and time to put up the concept and to spend an equal amount of time learning the software is a lot for a new comer and if you do not have the time and patience to learn the software this will be a bad business purchase fail.
They should consider an interactive learning guide. Which features screen shots of each screen and explains what each part of the screen is and does then provides a link to edit. Most people are needing a "For Dummies" and do not understand text labels, default values, etc. and if your software is suppose to be the answer for their needs then providing a complete explanation for every function, every section, etc. of your software is very important so no monetizing or marketing effort is missed. The guide should be realistic such as "I want to manually upload users information" then state if the function can be done or not.
The older posts in teh forums which says "answered" you go to view the answer it says "You are not allowed to access this page!" if i own my site why would i be limited to answers to monetize my site? So it leaves members with the same question and no update on the answer or any help. esp. when a link with the answer is provided and your not allowed access is fustrating and limiting. You began to feel some type of way about your purchase and receiving quality answers. If you made a purchase to start an idea and not given full access on answers for improvement is very limiting.
My advice is if you can't set the time and patience aside to learn the system consider hiring a designer at an additional cost to get started they also offer at additional cost to get one on one time to have someone teach you the software and get your business started.
The belief to get your business up and running tomorrow is not true, it will require time to build up your site before you would feel comfortable launching. This is not a user friendly drop and click website, you will have to really learn the software, espicially if your on a budget.
Still struggling with getting my site up and getting answers to can I set my site up to make
Source de l'avis

Source : GetApp
Publié le 18/03/2018
Daniel Q.
Copywriter
Marketing et publicité, 2-10 employés
Temps d'utilisation du produit: 1 à 5 mois
Note globale

Facilité d'utilisation

Fonctionnalités

Support client

Rapport qualité-prix

Probabilité de recommander le produit
Source de l'avis

Publié le 07/07/2020
"It´s really a great product"
Avantages: First, it was the perfect option that we need for our real estate directory/membership website. It´s just intuitive and simple to use, I bet if you have no experience in web design and I ask you to craft something within a couple of hours, without using the tool ever, you will be able to get something. And all of the add-ons, OMG! That´s what I love the most, almost everything that you can think to add to your brand new website is there. Now, something I admire is that BD openly invites you to compare their product and services with other options, and that´s not something that all companies do, for me, that says a lot of trust and confidence of what they have to offer and that makes me feel I am with the right company.
Inconvénients: To get the UX and UI to the next level you need a coder. But that doesn´t mean it is not good, it means that if you want to add a functionality that you don´t see or if you want to give it a totally different design, then you can get a coder to work on it.
Source de l'avis

Publié le 07/07/2020
Steve C.
Manager
Temps d'utilisation du produit: plus d'un an
Note globale

Facilité d'utilisation

Fonctionnalités

Support client

Rapport qualité-prix

Probabilité de recommander le produit
Source de l'avis

Publié le 24/07/2018
"These guys are truly passionate about letting normal people own productive and customisable websites"
Commentaires: I managed to create a website which allows me to work from home and make some extra money to help with the bills. I created a top-notch website with no knowledge of programming or coding, thanks to the great work done behind the scenes by everyone involved with Brilliant Directories. They are truly passionate about their work, and it shows.
Avantages: My previous website built by another company started falling to pieces due to the fact that the programmers wanted to charge me an arm and a leg for every comma or full stop I needed to add. I could not do any alterations myself, even though they had promised that I would own the code. In the end, I lost all my google rankings and it became ineffective. I was about to lose all my members and 3 years of hard work.
I am so glad that after some research, I found this great company who ticked all the boxes of my requirements.
First, I wanted to be able to customise all the site pages. Not just the design features. I needed to be able to create new customised pages, in order to allow me to develop my original concept. As well, I wanted this flexibility to be able to keep the website relevant as time went by.
Secondly, I wanted to have a support team which is expert and dedicated to this site. The main clincher is that the support is included for free with the package you buy, and not charged separately for every minor issue one will invariably encounter along the way. The exception to this is when you need to do some major changes which will affect the whole system. The job you require is quoted by select programmers, who do a great job.
The forte of brilliant directories is their amazing documentation, video tutorials and the Webinar Wednesdays. Go through these and you can learn how to manage your site inside and out. They hold nothing back. Cannot thank them enough.
Inconvénients: Even though Brilliant Directories offer website templates for most types of businesses, varying from Yellow pages type, to Real Estate to Events to Jobs, if you have a website concept that doesn't fit exactly into a template, then you need to do some customisation. For this you need to pay extra.
The learning curve increases the more different your concept varies from the templates. There are so many possibilities with this software, that you can never really master it all, especially if you have no coding knowledge like myself.
However, considering the low entry fee, and that most businesses are covered by the templates, then the chance of any major software customisation you might need are minimal. Anyway, to their credit, they are constantly updating the basic structure with new functions and this is decreasing the need of customisation.
Source de l'avis

Publié le 24/07/2018