Description de Venminder
Venminder propose une plateforme Saas de classe mondiale qui guide et rationalise la gestion des risques tiers. La plateforme Venminders aide les utilisateurs à collaborer sur tout ce qui concerne les fournisseurs et guide les processus critiques. Les évaluations des risques des fournisseurs sont intégrées dans la plateforme et réalisées par des experts du secteur certifiés. Cela comprend des évaluations approfondies de la sécurité des informations des fournisseurs, des rapports du SOC, des contrats, des données financières, de la continuité des activités/reprise après sinistre, etc.
Qui utilise Venminder ?
Venminder est une solution de gestion des fournisseurs utilisée principalement par les moyennes et grandes entreprises de tous les secteurs. De nombreux membres de l'équipe se spécialisent dans la tenue de réglementations strictes en matière de services financiers.
Informations sur Venminder
Venminder
Fondé en 2002
Informations sur Venminder
Venminder
Fondé en 2002
Venminder en vidéos et en images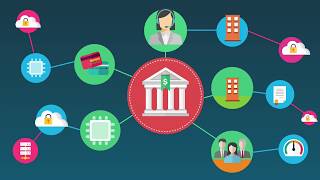 Comparez le prix du logiciel Venminder avec ses alternatives
À partir de
s/o
s/o
499,00 $US/mois
600,00 $US/mois
Déploiement et prise en charge de Venminder
Formation
En ligne en direct
Webinaires
Documentation
Fonctionnalités - Venminder
API
Alertes de risque
Alertes/Notifications
Authentification unique
Contrôle du processus d'approbation
Contrôles/Permissions d'accès
Données en temps réel
Facturation
Gestion de la conformité
Gestion de projets
Gestion des achats
Gestion des audits
Gestion des bons de commande
Gestion des contrats/licences
Gestion des documents
Gestion des données des fournisseurs
Gestion des factures
Gestion des flux de travail
Gestion des fournisseurs
Gestion des fournisseurs
Gestion des incidents
Gestion des tâches
Gestion des utilisateurs
Gestion des évaluations
Gestion du sourcing
Historique des transactions
Importation et exportation de données
Intégration des employés
Intégrations de tiers
Mesure des performances
Modèles personnalisables
Monitoring
Offboarding
Outils de collaboration
Paiement des fournisseurs
Piste d'audit
Portail libre-service
Rappels
Rapports de synthèse
Rapports en temps réel
Rapports et statistiques
Rapports personnalisables
Recherche/Filtre
Stockage de documents
Suivi des activités
Tableau de bord d'activités
Traitement des factures
Visualisation de données
Workflow configurable
Évaluation des risques
Logiciels de gestion des fournisseurs : afficher la liste complète
Ellen H.
Senior Instructor (Canada)
Utilisateur LinkedIn vérifié
Logiciels, 11-50 employés
Temps d'utilisation du logiciel : plus d'un an
Third-party vendor risk management software
Commentaires : It is best for mid-sized and large organizations. It allows you to streamline processes, centralize the data on third parties, and increase efficiency dramatically. The customer support is excellent and the scheduling of renewal documents and oversight management are its best features. In simple words, it is configurable and flexible to meet your goals and requirements and is continually being updated to meet the users' requirements. It provides transparency and smart analysis for data-centric companies. Also, it provides data mitigation strategies so you don't need to worry about it at all.
Avantages :
It is a SaaS platform that protects data and empowers the team to efficiently manage and alleviate third-party risks. With this platform, you can effectively manage the whole risk lifecycle and cloud processes. It allows users to track contracts, manage questionnaires, store documentation, create workflows, on-board a vendor, and manage due diligence. It enables users to collaborate on all vendor-related things and guides via condemnatory processes.
Inconvénients :
Many places of the software go for similar or same information which feels repetitive sometimes. It does not set the next review date automatically rather you have to manually do this. So, completing a task is difficult to some extent. When acquisitions occur, it would be nice if it merges vendors without moving data from one to another. It needs to include user prioritization in the workflow module to make it more useful. It needs to make the user interface friendlier.
Connie G.
VP - Vendor Management (É.-U.)
Banque, 51-200 employés
Temps d'utilisation du logiciel : plus de deux ans
Alternatives envisagées :
Great product!
Commentaires : Venminder helped me design a very successful Vendor Management program.
Avantages :
There are so many features in this product that I don't even use it to it's full extent. The feature that SAVES me in my vendor management responsibilities is the contract reminders. The feature I like best is the employees who work for Venminder - they are more like partners in my vendor management processes than they are tech support.
Inconvénients :
It wouldn't be fair for me to even try to list something I like least. If there's anything I don't care for, it's probably because I don't use the feature enough to master it. :)
Banque, 201-500 employés
Temps d'utilisation du logiciel : 1 à 5 mois
Security Federal Bank
Commentaires : Primarily, I work with representatives who are very helpful and are a pleasure to work with. An opportunity to improve is to offer a lower cost 'monitoring' service for critical vendors.
Avantages :
Ease of use. The dashboard is very helpful.
Inconvénients :
The software works well. I don't have any cons.
Darcy H.
Manager of Compliance (É.-U.)
Banque, 501-1 000 employés
Temps d'utilisation du logiciel : plus de deux ans
Amazing Customer Support and Great Training Resources!
Commentaires : Overall, implementing Venminder as an enterprise solution has been a good idea for us as an organization. It has served us well as a vendor management solution despite some minor changes that I would like to see happen in the software itself. Venminder is very receptive to customer feedback and in the short time that we've been a customer with them, they have made many changes based on feedback they've received from their clients; all have been improvements to the system.
One of the best things about them as an organization, in my opinion, is the training that they offer to their clients. I find their webinar series and the articles they send to be incredibly helpful and informative and we take advantage of every training opportunity we are able to.
Avantages :
Venminder provides an all-encompassing solution for your vendor management needs. The contract management features are incredibly helpful especially for an organization as large as ours with many third party relationships to manage. I like the ability to keep everything in one place with easy access, as well as being able to identify our high-risk and critical vendors easily, with reports easily accessible for our examiners. The customer service is incredibly responsive, as our team needed a lot of help to get our program on track, and the team at Venminder has been A+ in this area - always going above and beyond my expectations to assist us with anything we need; even when we are pressed for time or under pressure. We have some highly complex situations we've had to deal with as our organization has been through many integrations/merger partnerships in recent years which makes things more difficult to keep track of, and having a system like Venminder has made it easier for us to work through those situations and not lose sight of important dates or oversight of key vendor relationships.
Inconvénients :
If I could change anything about the software, I would allow for less clicks within the system to get things accomplished/navigate to each area within the system. Sometimes, it can be difficult to recall a document that you've saved in Doc Manager unless you specifically know how to search for it now that the tags have been implemented. This can be frustrating for end-users who aren't as familiar with the program and can cause them to feel like the software isn't as user-friendly as it truly is. We have a large management team and they use the program infrequently, so it would be helpful to have some quick, micro-learning modules that they could review to help them remember how to navigate the program if they haven't used it in a long time. It would be great if we could delete tasks that are showing as overdue for a long time that we assigned or that perhaps we determined we no longer wanted completed; instead they stay out there forever and show as overdue. It would be great if there was more of a "flow" between all aspects of the whole VM process from due diligence to contract signing and upload, to building a profile, to risk assessment and then to oversight management, so that these things all "agree" in the system and didn't appear to be all separate things in the system for less confusion. Placing orders can be confusing if you aren't familiar with what your vendors offer for reports or oversight and can create duplication due to timing.
Katie R.
Vendor and Project Management Specialist (É.-U.)
Banque, 201-500 employés
Temps d'utilisation du logiciel : plus de deux ans
Easy to Use and GREAT Support
Commentaires : Our experience with Venminder has been excellent!! Their support team is quick to respond and so helpful answering any of our questions. They are open to suggestions, and have even followed up with us when our suggestions have been implemented.
Avantages :
The software is very user friendly and easy to navigate. Being new to vendor management it not only was a easy system for me to learn to use, they also provide so many tools, resources and seminars to really help get you comfortable with the software and your own vendor management knowledge base.
Inconvénients :
Mostly, I just wish I had more time in the day to go in to explore and set up all the great features. My one change would be the ability of the reminder emails, if we could add additional custom fields to help determine what follow up is needed without having to go fully into the system.