Description de Paycom
La vue des tâches liées à la paie et de piles de paperasse vous donne-t-elle des cauchemars ? Le logiciel tout-en-un et le logiciel HCM de Paycom fournissent l'accès à des outils complets pour la gestion du recrutement, de la paie, des talents, des ressources humaines, etc., au sein d'une seule application. Les informations relatives aux employés sont stockées de manière sécurisée et accessibles pour les procédures de RH majeures. Cela vous offre un gain de temps et d'énergie certains afin de saisir les informations, de naviguer entre les applications HCM, de rechercher des formulaires ou de gérer des tâches de paie complexes.
Qui utilise Paycom ?
Le logiciel d'application unique de Paycom aide les entreprises à automatiser et à rationaliser les processus de paie et de RH, tout en restant en conformité avec les normes rigoureuses de sécurité des données.
Où peut-on déployer Paycom ?
Cloud, SaaS, web, Mac (ordinateur), Windows (ordinateur), Android (mobile), iPhone (mobile), iPad (mobile)
À propos de l'éditeur
Paycom
Situé à Oklahoma City, É.-U.
Fondé en 1998
Support téléphonique
Pays disponibles
États-Unis
À propos de l'éditeur
Paycom
Situé à Oklahoma City, É.-U.
Fondé en 1998
Support téléphonique
Pays disponibles
États-Unis
Paycom en vidéos et en images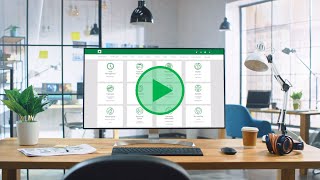 Comparez le prix du logiciel Paycom avec ses alternatives
Fonctionnalités - Paycom
Accès mobile
Administration COBRA
Administration d'assurance vie
Administration de l'assurance maladie
Application mobile
Apprentissage asynchrone
Apprentissage collaboratif
Apprentissage mixte
Apprentissage mobile
Apprentissage synchrone
Base de données des employés
Budgétisation et prévision
Carte perforée
Carte perforée en ligne
Certification et licences
Configuration et suivi des objectifs
Conforme HIPAA
Conformité SCORM
Conformité fiscale
Création de cours intégrée
Feedback à 360 degrés
Formulaire W-2
Formulaires E-Verify et I-9
Formulaires électroniques
Gestion d'orientation du flux de travail
Gestion de la conformité
Gestion de la déduction
Gestion de la formation
Gestion de la paie
Gestion des avantages
Gestion des avantages des employés
Gestion des congés
Gestion des cours
Gestion des employés
Gestion des feuilles de temps
Gestion des fournisseurs
Gestion des performances
Gestion des rémunérations
Gestion des tâches
Gestion du recrutement
Impression de chèques
Inscriptions aux avantages en ligne
Intégration comptable
Intégration des employés
Manuel de l'employé
Mesure des performances
Parcours et suivi d'apprentissage
Planification automatisée
Planification du personnel
Plans de développement individuel
Pointage
Portail des apprenants
Portail des employés
Portail libre-service
Profils des employés
Prévision du travail
Rapports de paie
Rapports et analyses
Rapports et statistiques
Relevé de notes
Reporting ACA
Suivi de la conformité
Suivi des activités
Suivi des candidatures
Suivi des congés maladie
Suivi des cours
Suivi des frais
Suivi des statuts
Suivi des vacances/congés
Suivi du temps
Suivi du temps en ligne
Tableau de bord d'activités
Tableau de bord des avantages
Tests et évaluations
Versement direct
Vérification des antécédents
Workflow d'approbation
Ricky A.
Sr. Manager, Project Management Services (É.-U.)
Utilisateur LinkedIn vérifié
Services d'information, 51-200 employés
Temps d'utilisation du logiciel : plus de deux ans
Human resource management simplified
Commentaires : Paycom is a wonderful tool for small to medium organizations looking for a single system to manage Human Resources related tasks and processes. Employees spend less time managing their time, information, and benefits which results in more productivity. Performance management has become more visible organization-wide
Avantages :
Performance management is a key feature that allows me to efficiently track and manage my team's performance. Instead of a one-time, resource consuming performance review cycle, Paycom allows me to add notes throughout the year so end-of-year performance reviews become a snap. We recently implemented Paycom expense which has streamlined submitting and approving team and department expenses. A key feature is the ability to create expense templates for monthly recurring expenses, saving valuable time and energy. Benefits management simplifies what could be a complex process to research, understand, and enroll in company sponsored benefits. In particular, a single dashboard displays all of your employee benefits making it easy to find what you're looking for and make changes along the way.
Inconvénients :
We've recently tapped into Paycom's My Learning module. I'd like to see an investment in content development areas like security and compliance to further leverage Paycom as the main source for employee training. Paycom's UI design and navigation feels outdated compared to similar software.
Réponse de l'équipe de Paycom
il y a 4 ans
Ricky, thank you so much for your positive and detailed review of the partnership between your organization and Paycom. We will share your feedback regarding our training content and product development teams. We also recommend the resources on the Paycom blog and the HR Break Room podcast regarding the topics you mentioned. Please reach out to your Paycom specialist if you have any additional questions or feedback.
Eau/gaz/électricité, 51-200 employés
Temps d'utilisation du logiciel : 1 à 5 mois
Full featured, very customizable - probably overkill for many
4
il y a 3 semaines
Nouveau
Commentaires : Painful to setup (lots of that was specific to our organization), but also a good exercise. Think things will be easier now that we are ending our very long and complicated setup phase.
Avantages :
Focus on compliance. Very little it cant do, but some things are so tedious to get set up, that it ends up being impractical to actually exercise the software to its full capabilities.
Inconvénients :
Not as easy to pay people different rates for different jobs or tasks. Creating and assigning shifts can be finicky and time consuming. It can do so much and is so customizable that sometimes even the support staff don't fully understand how it all works.
Réponse de l'équipe de Paycom
il y a 2 semaines
It's great to hear Paycom has helped your organization stay in compliance and that you're feeling confident with the implementation process coming to a close. We strive to create a seamless experience for each client and encourage you to continually share your feedback. If you have additional thoughts, we invite you to connect with your dedicated Specialist or with us at feedback@paycomonline.com. Thank you!
Christine H.
Director of Human Resources (É.-U.)
Hôpitaux et soins de santé, 501-1 000 employés
Temps d'utilisation du logiciel : plus de deux ans
Honestly not worth the cost
2
le mois dernier
Nouveau
Commentaires : We've had Paycom for 3 years. Not a single rep we've ever worked with has had HR or payroll experience so they have no context for any of our questions or issues. You have to explain to the customer service rep how their own system works in order for them to understand the problem you're having. We've also had 6 different customer service reps in 3 years - they keep quitting. I don't blame them, they aren't given any of the knowledge or tools to actually be helpful. And don't expect to actually be able to get through to your rep when you call, you'll get someone else who knows even less. When you do get your rep, they always have to "get back to you" about your question but they rarely do. The most common answer or solution is "oh, the system can't do that but we'll put in a suggestion for it with our development team". Still waiting on most of those developments. Their big selling point is that it saves time - the trick is they mean it saves the employees time, not the Payroll people, not the HR people, not the IT people. For all of these people, processing time has doubled and some things are literally impossible to do in the system, things that are standard in any other system. Everything is designed to charge you more money and everything is overpriced. We're currently being forced into an update to their payroll module that will also cost more money. It's not an optional upgrade and it's not an upgrade we want or need, but we will be forced into it anyway.
Avantages :
Once you understand how it works, you can figure most things out for yourself. And you'll have to.
Inconvénients :
Everything is so manual that administrators will spend a lot of additional time on processes and transactions. Customer Service is really terrible - they don't know how their own system works and they don't follow through on commitments.
Réponse de l'équipe de Paycom
le mois dernier
Hi, Christine. We've been in contact with the team serving your organization and they are working diligently to connect with your team to begin addressing your concerns while you're out of office. We greatly value your business and look forward to improving our partnership. If we can be of further assistance, please reach out to us at feedback@paycomonline.com.
Santé, bien-être et fitness, 2-10 employés
Temps d'utilisation du logiciel : plus de deux ans
Simple yet efficient
Commentaires : It's been great with helping us manage time and PTO, Benefits enrollment, shift coverage and the biggest headache we we're having managing required training.
Avantages :
The ease of use and the fact that it appears to be error proof on the user end.
Inconvénients :
No cons at this time but I will update my review if we experience any.
Réponse de l'équipe de Paycom
il y a 4 mois
Thank you for the 5-star review! We're thrilled to hear you find our software easy-to-use. If you have any additional feedback, please reach out to your dedicated specialist or our team at feedback@paycomonline.com.
Poncietta C.
Business Specialist (É.-U.)
Banque, 51-200 employés
Temps d'utilisation du logiciel : plus de deux ans
Clocking in?
5
il y a 3 semaines
Nouveau
Commentaires : Overall, my experience with Paycom has been a good one. I can access it on my mobile device and, to me, that is so important because there are instances where you need to access your payroll information and being able to pull it up on your phone is a definite plus. I don't remember what we used before Paycom but I can definitely say that I like it better because there is must more information that is readily available
Avantages :
There are many wonderful features to this program. It is easy to see your upcoming paycheck or review past paychecks as well as other tax documents. It is also a very valuable feature being able to view benefits, available time off, time used, etc. I would say that I especially like the Community feature where employees can leave comments or kudos to their co-workers.
Inconvénients :
I think that the navigation could be a little easier. After using this program for some years now, I still have to search to find my paycheck. I don't know if it's just me but I think if I had to change anything, I would change the location of the current paycheck.
Réponse de l'équipe de Paycom
il y a 2 semaines
Thank you for the 5-star review, Poncietta! We are glad you are enjoying our single-solution software and the visibility it provides. If you have any additional feedback, please do not hesitate to contact us at feedback@paycomonline.com. Thanks again!