Description de ResNexus
Un système de réservation en ligne et de gestion client qui fournit un suivi des sources de réservation, des réservations de groupe, un calendrier avec rappels, etc. Professional Edition inclut des fonctionnalités de gestion du rendement, de point de vente et d'e-mail marketing.
Qui utilise ResNexus ?
Chambres d'hôte Terrains de camping Locations de vacances Chalets et auberges Camping-cars et campings Hôtels et motels Locations d'entrepôts et de box
Où peut-on déployer ResNexus ?
Cloud, SaaS, web, Mac (ordinateur), Windows (ordinateur), Android (mobile), iPhone (mobile), iPad (mobile)
À propos de l'éditeur
ResNexus
Situé à Salem, É.-U.
Fondé en 2005
Support téléphonique
Support 24/7 (réponse directe)
Chat
À propos de l'éditeur
ResNexus
Situé à Salem, É.-U.
Fondé en 2005
Support téléphonique
Support 24/7 (réponse directe)
Chat
ResNexus en vidéos et en images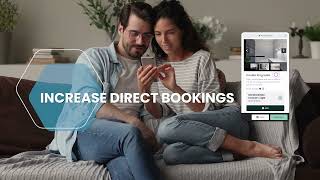 Comparez le prix du logiciel ResNexus avec ses alternatives
Fonctionnalités - ResNexus
Automatisation du marketing
CRM
Carte du site
Correction en temps réel
Entrée et sortie des invités
Facturation
Facturation des fournisseurs eau/gaz/électricité
Fonction de glisser-déposer
Gestion SEO
Gestion de l'expérience invité
Gestion de la maintenance
Gestion de la réception
Gestion des contacts
Gestion des employés
Gestion des leads
Gestion des ordres de travail
Gestion des réservations
Gestion des réservations de site
Gestion des taux
Gestion des tâches ménagères
Importation et exportation de données
Intégration GDS et OTA
Intégrations de tiers
Mise à jour automatique
Modèles personnalisables
Modèles prédéfinis
Médiathèque
Notes de réservation
Pages de renvoi et formulaires web
Point de vente (PDV)
Pour locations saisonnières
Rapports et analyses
Rapports et statistiques
Réservation en ligne
Réservations de groupe
Réservations en ligne
Stratégie de marque personnalisable
Support client
Système de calendrier et de rappel
Traitement des paiements
Oscar P.
Captioner (Mexique)
Utilisateur LinkedIn vérifié
Hôtellerie, 2-10 employés
Temps d'utilisation du logiciel : 6 à 12 mois
An easy way to manage your hotel
Commentaires : It has been a Great software, I've been using this for over a year now and I can say that it has helped me a lot mainly because some of the features that the software includes I wasn't able to do it before such as spa and other entertainment activities management, I will definitely recommend for those people who want to improve their services and their company.
Avantages :
I like that is a software that is easy to use, it helps you to have more control on different areas whether is your company or your hotel, for me many years I've been managing on the classic way but with this software things are just getting even more easy to do, I can let this software to do functions that not many people can do because and that's what I like about the software.
Inconvénients :
It has some features that I didn't like mainly because these are just features that you can do by yourself and it can also be done if you combine with other Arias, like housekeeping manage, so it will be better to let some of the features out and add a feature that allows me to promote my services so more people know about it.
Tammy B.
President (É.-U.)
Hôtellerie, 2-10 employés
Temps d'utilisation du logiciel : 6 à 12 mois
Alternatives envisagées :
My First Year with ResNexus in Review
Commentaires : Overall my experience with ResNexus has been nothing less then amazing. As many companies, with Covid-19 being rampant, there was a ton of turn over at ResNexus however the die hard employees that stayed and fought the merry fight have been 100% supportive and answer my calls and emails in a very timely way.
Avantages :
When I first bought my motel, and began searching for a software program that was user friendly but could give me all the reports I needed to build a solid financial snap shop (previous [SENSITIVE CONTENT HIDDEN] tossed all records) I interviewed and checked out several programs. ResNexus was by far the most user friendly and also had the additional feature of a point of sale program for me to use for the new gift shop I was adding to the motel. And they also were willing to design a beautiful website that would go hand in hand with my reservation system. It was a no brainer!
Inconvénients :
Their have only been two things at this point that I have had an issue with...The first being the ability to download information from my reservation system to my Quickbooks program. Most businesses do the online Quickbooks program, and I unfortunately had bought the downloadable 2020 Professional Business version (old school) and this Quickbooks version would not allow the ResNexus reservation system to download. It as very frustrating, but luckily ResNexus has an amazing team of Support members, and one young lady spent the better part of three days researching till she figured out how we could make the download work. I still struggle with downloading a reservation now and then that includes a discount or refund. It has a bit of a hiccup, but I have learned to do a General Journal entry to correct them.
Réponse de l'équipe de ResNexus
l'année dernière
Tammy, Thanks for your feedback! We appreciate you choosing ResNexus.
Hôtellerie, 2-10 employés
Temps d'utilisation du logiciel : plus d'un an
Best software for our B&B needs!
Commentaires : Without a doubt, the customer service alone is worth the price of this product. You are assigned a designated agent to help you and there is an emergency contact if needed as well. The training is very thorough and clear. While the software itself is great for our needs, the customer service is the main reason we will not switch anytime soon.
Avantages :
Resnexus is very easy to customize and set up. We are able to update pricing, minimum stays and information at any time. The customer service is top notch and I love the online tutorials and videos for learning about new features.
Inconvénients :
The website information can be a little overwhelming and cumbersome for someone like me who isn't great at it, but with the help of our designated agent or online tutorials, I can usually figure it out. I think it's a great program for people who don't know how to build their own internet products!
Hôtellerie, Auto-entrepreneur
Temps d'utilisation du logiciel : 1 à 5 mois
Source : SoftwareAdvice
Good with some bad
Commentaires : Overall its a great system- Its all you need to run all/most aspects of your business. I.E. your reservation page and your website are linked, links to a solid credit card merchant, reservation software is fairly intuitive. However, you will drive yourself to the point of insanity trying to make changes, and other things that aren't straight forward. I.E. a one night reservation.- That being said, customer service is always there to help. I feel that the price, is not too expensive for only having to pay one company that can do so many things for your business. My only suggestion to them is to update the reservation system, making it more user friendly or idiot proof. I've only been using it for a few months. Maybe I'll get it down by the end of the year! !!!.
Avantages :
I like the look of the "grid" , making a reservation is fairly simple, ability to prepare taxes, and the link to the credit card system. Finally, the reservation page that links to your website that they create for you is the best part for me. Customer service is awesome, you always talk to live person. Very responsive. They will help the best they can in a timely manner.
Inconvénients :
If you have to change to a reservation, such as, add another night, or try to do a weekly rate, move to a different room, charge a monthly rate. Its nearly impossible. If you're trying to do an ongoing monthly rental- its difficult. You might as well shoot yourself now. It takes like 5 steps and doesn't work. The support team will eventually fix it, but you look like an idiot when you're trying to do this in front of a customer or on the phone. I'm not a computer programmer, but you would think you could click 7 days on the grid, hit "reservation" and it would populate a "weekly" rate. Not by hitting "accommodations", "remove" -(removing their original one, so if you f-up, hit "back", you try and find their original reservation, woops! its gone. You have to "remove" their original one in order to "add or change anything". So once your "remove" then you have to hit "rentals" then "weekly", then "search"- (for some crazy reason you have to "search" even though you know its available by looking at the "grid"- then when you hit "search" most the time it won't find the accommodation you're trying to book for them. So basically its a cluster. Giving discounts can also be a mess- there are different options but can be confusing.
Réponse de l'équipe de Nathan
il y a 3 ans
Thank you for taking the time to write this review and for the feedback. We're apologize that you experienced issues with trying to change a reservation after it was made. Thank you for your kind comments about our customer support. We have made many improvement since your initial comment. For the situation in which your business was looking to change the dates or room we recommend using the drag and drop feature on the reservation grid. To change the reservation simple click and drag the reservation to a new location on the grid. With weekly and monthly rates, ResNexus does offer a way to select which rate you would like to use for a reservation on the grid when you are making the reservation. Your business has the flexibility to decide which rate plan you would like to pay when you are creating the reservation. When your guests book online, the ResNexus online booking engine automatically changes the rate plan for your units based on how many days they select. When adding a night to a reservation you can click on the reservation and then click the Rooms/Nights tab and click add. Then select which date, number of nights and which room you would like to add to the reservation. If we are you are still finding that you are having a bad experience using these features in the system please contact us at 385-218-2637 and we would be happy to provide you with assistance and listen to your feedback to help improve our system. Thank you for using ResNexus and helping us improve.
Shelleyann H.
Owner (É.-U.)
Loisirs, voyage et tourisme, 2-10 employés
Temps d'utilisation du logiciel : plus de deux ans
I recommend ResNexus to anyone who needs this type of system!
Commentaires : The benefits of using ResNexus are multifold: I believe ResNexus is on the leading edge of this technology. You have a system that works is always up and running making us look professional. The support staff are very friendly and very helpful, always there to lend a helping hand. ResNexus is also looking to update their systems to keep up with the necessary changes that happen from time to time. The whole company is a pleasure to deal with and very affordable.
Avantages :
How easy it is to use on a daily basis and to train incoming staff. The system is robust and very professional. It is very affordable and the company is a pleasure to deal with.
Inconvénients :
There is nothing that I don't enjoy about this software.