Description de EduBrite
La plateforme comprend un éditeur en ligne simple à utiliser pour créer des cours personnalisés en important des documents existants, des vidéos ou en liant des ressources externes. La plateforme permet de créer des programmes d'évaluation et de certification qui peuvent être suivis n'importe où et à tout moment, en utilisant un navigateur web ou une application native iPad/Android. Le système suit toutes les activités et fournit des reportings dynamiques. EduBrite est intégré à d'autres produits d'entreprise comme Atlassian Confluence, Google Apps, Yammer, WebEx et Citrix.
Qui utilise EduBrite ?
La plateforme d'apprentissage en ligne SaaS d'EduBrite permet aux organisations et aux instituts de formation de proposer des solutions de formation de bout en bout à leurs employés, partenaires et clients.
Informations sur EduBrite
EduBrite Systems
Fondé en 2009
Informations sur EduBrite
EduBrite Systems
Fondé en 2009
EduBrite en vidéos et en images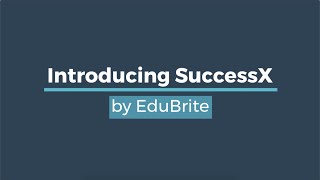 Comparez le prix du logiciel EduBrite avec ses alternatives
À partir de
399,00 $US/mois
299,00 $US/mois
s/o
s/o
Déploiement et prise en charge de EduBrite
Ressources d'aide
Service client/e-mail
FAQ/forums
Base de connaissances
Support téléphonique
Support 24/7 (réponse directe)
Chat
Déploiement
Cloud, SaaS, web
Mac (ordinateur)
Windows (ordinateur)
Linux (ordinateur)
Chromebook (ordinateur)
Android (mobile)
iPhone (mobile)
iPad (mobile)
Formation
Formation présentielle
En ligne en direct
Webinaires
Documentation
Vidéos
Fonctionnalités - EduBrite
Sanjeev K.
Solution Architect (Inde)
Utilisateur LinkedIn vérifié
Logiciels
Temps d'utilisation du logiciel : 6 à 12 mois
Edubrite LMS and Team is great to work with. Edubrite understand the customer need and make it best
Commentaires : Open Learning, On demand learning and subscription based, easy to access and locate content.
Avantages :
Open Learning concept. Leaderboards, social learning piece.Edubrite team has done great job in making it UI friendly to end users and have some cool features. The admin part is also cool. Analytics also give them the edge. Customer Support is awsome and the thought leadership of Ajay and Manish will make you to work and engage with them.
Inconvénients :
Till now this product has been great and not given me a chance to say No. Will check in future if something comes up.
Réponse de l'équipe de EduBrite Systems
il y a 4 ans
Thanks Sanjeev for a wonderful review and explaining that for a larger LMS implementation how EduBrite platform and team can assist in creating a tailored solution - allowing our customer to offer a comprehensive online learning for their customers and partners. "Open Learning" enables a micro-learning solution plus more so happy to hear that it's making a difference in your case.
Chris S.
Education and Services Director (É.-U.)
Hôpitaux et soins de santé, 201-500 employés
Temps d'utilisation du logiciel : 6 à 12 mois
Fantastic LMS, Great Support, and Perfect Price!
Commentaires : EduBrite has allowed us to go from using a combination of Webex, Dropbox, Constant Contact, Publisher, and a number of Excel spreadsheets to creating, deploying and managing our content in ONE program. It saves our staff hours each week in managing the content and grading the assignments; well worth the small investment for staff savings and our sanity!
Avantages :
EduBrite offers a robust LMS at a much more affordable price point. So they may not have the huge call centers that others do, but the support site offers video tutorials and user forums for quick learning without having to email or call - plus this helps them keep the cost down. When you do have a technology issue, EduBrite support is prompt and extremely helpful. We ran into an issue with our Webex integration and EduBrite support immediately went to work and expanded their integration options to include our specific Webex package. The natural intuitiveness of the system means that it's easy for both users and administrators to learn with only a small learning curve. If you've ever had to learn any other software program, a couple days of online training and playing around in the system is more than enough to get off the ground and developing courses! The team at EduBrite has been a pleasure to work with, and I would highly recommend them to anyone - especially for smaller organizations with limited IT support/experience.
Inconvénients :
The biggest issue I've found is simply in the use of language. We had an issue with our grading scheme but found out that it wasn't a technology issue or a user error, just simply a difference between the language that our organizations use. What we call an "evaluation" is ungraded, therefore it shows up as a "survey" in EduBrite. Our automatic grading scheme was looking for "tests" because that's what our organization initially requested and users were finishing courses early. With a quick phone call to support, a discussion of the issue, we were able to resolve in the same day! In the future I would also like to see more customizable options for emails to course users - but the templates they have are more than capable of whatever we need.
Utilisateur vérifié
Learning Manager (Finlande)
Utilisateur LinkedIn vérifié
Services et technologies de l'information, 201-500 employés
Temps d'utilisation du logiciel : plus d'un an
Feature rich but lacking in some areas
Commentaires : The most positive is that the product is very flexible and gives the admins lots of power. Unfortunately after a few bad meetings after about a year my view of the EB-representatvies changed my view of the product to be very negative: Our initial project was about 2000 users but part of the company was sold we were later around 400 users. I don't know if this had an impact but noticed that after the absolutely excellent implementation project support became worse and worse. After a while of not getting answers I simply compiled a list of the amount of open requests (more than 7 days with no reply) in the support forum and sent it to Edubrite. This helped a little but not much. Having used the system for a year I compiled and categorised all the development requests from our side, very clearly stating that those are our own requests and that I understand we are just one of many customers. The list was never commented upon even. When I worked as a product manager I would have been very glad to receive such a list. At one of our initial meetings included our UX-designer along who offered some UX-advice about their system. The EB-team seemed to get very defensive about their project and used a pretty bad tone towards her. These are just some of the examples of where it seems the team don't like to hear how to improve their product. I'm sorry to say my experience have become really tainted by how badly we were being treated towards the end (compared to the beginning).
Avantages :
+ The software is really feature rich, many things already there. This is not a system with only basic functions but really one where you can do a lot. + Most of the customisation you need to do can be done directly by you in the system, no need to pay for consulting hours but you have access to almost all settings. + The content delivery was really fast (at least here in Europe). + There are plenty of customisation options to make the system look really good. + Our initial implementation project with EduBrite was very quick and spot on, they did great work. + They have both private and public support forums where also regular change logs are published. + The price is comparatively low. + They seem to be almost unique in the Openlearning offering and this is really a standout feature that I can recommend. + The system is very powerful in terms of what is possible to accomplish.
Inconvénients :
- Some functionality is geared a lot towards cataloges where you buy courses as opposed to a general library being available towards its users. - The setup with using course and program sessions (instead of just courses and programs) allows for greater flexibility. However in our use case it was just an extra layer of admin work required, so make sure you understand how this works and impacts your business. For example, if a user has completed a course session then that is remembered for that session only, not for the course as a whole. For some use cases there is no solution but you need to work with imperfect workarounds. - While their Openlearning functionality is great it is not very well integrated with the rest of the system. For example statistics and reports are separate between Openlearning and the rest of the system. - Learning how to work with the admin side of the system takes time. A lot of settings seem to have been quickly placed somewhere rather than thought-through on where and how to place them. - Documentation on advanced settings sometimes lacking. - The support answers are sometimes lacking. For example, when asking "How can we accomplish X", the answer might be "That is not possible" instead of "That is not possible, but we would recommend this workaround or we recommend you modify the process like this instead".
Jeff S.
Head of Knowledge Management (É.-U.)
Services et technologies de l'information, 201-500 employés
Temps d'utilisation du logiciel : plus d'un an
Excellent LMS Feature Set, Prompt and Response Customer Service
Commentaires : We are able to provide eLearning capabilities to our customers as well as internal staff.
This is really not a con. EduBrite has so many features, capabilities and options, we discover new solutions and features on a regular basis.
Avantages :
We were making our first moves into eLearning for both internal training as well as customer knowledge sharing. Our learner audience is extensive ' including customers, sales and marketing, customer support, business analysts, QA teams, developers and architects, project managers, and executives. Besides a robust LMS feature set, we had a couple of driving requirements: (1) the solution had to be cloud-based with worldwide availability, (2) because our internal knowledge sharing as well our customer-facing knowledge delivery uses Atlassian Confluence, we wanted an LMS solution that was easily integrated with our existing Confluence implementations. It was important to implement a solution that did not require another login for our learners. In EduBrite we found a solution that met most our functional as well as business requirements. The functionality feature set in EduBrite meets and exceeds our needs. The EduBrite integration to Confluence works well and we have been able to create a seamless experience for employees as well as customers. Datalex is a market leader in digital commerce for travel retailers. Our Commerce Platform enables a travel marketplace of over one billion shoppers covering every corner of the globe, driven by some of the world's most innovative airline retail brands.
Johnston B.
President (É.-U.)
E-learning, 2-10 employés
Temps d'utilisation du logiciel : plus de deux ans
We have been using EduBrite for several years after our other platform severely raised their rates.
Commentaires : The software makes it easy to get our students certified for their Private Investigator Intern license.
Avantages :
Price and support is the best in this market. They have solved everything I've needed them to solve in short order. EduBrite is a much smoother experience for our students than the previous platform. There are several ways to make the desired change which is interesting. Very feature packed. They are always improving the platform.
Inconvénients :
Because there are several ways to make the same change, I was a little confused at first. The knowledge/help section is extremely well thought through with step-by-step instructions so you can overcome just about any issue.
Réponse de l'équipe de EduBrite Systems
il y a 4 ans
Hi Johnston, Thanks for sharing a great review and feedback regarding our platform. Our depth of offering/ features and continuous collaboration with our customer is what makes us stand out among the many other LMS's on the market.