Description de Brightpearl
Brightpearl est une plateforme d'opérations de commerce de détail. Parfaitement intégré à tous vos canaux de vente, Brightpearl regroupe vos commandes, vos traitements, votre gestion des stocks, votre comptabilité, votre reporting et votre planification, mais aussi la gestion des entrepôts, le réapprovisionnement, etc. Conçu spécifiquement pour les commerces de détail, Brightpearl gère de manière fiable les périodes de grande activité, s'intégrant à toutes les technologies dédiées au commerce de détail.
Qui utilise Brightpearl ?
Brightpearl est idéal pour les commerces de détail multicanaux vendant des produits finis en magasin, en ligne et via des marchés comme eBay et Amazon qui génèrent des ventes d'un million de dollars ou plus.
Où peut-on déployer Brightpearl ?
Cloud, SaaS, web, Mac (ordinateur), Windows (ordinateur), iPad (mobile)
À propos de l'éditeur
Brightpearl
Situé à Bristol, É.-U.
Fondé en 2007
Support téléphonique
Support 24/7 (réponse directe)
Chat
À propos de l'éditeur
Brightpearl
Situé à Bristol, É.-U.
Fondé en 2007
Support téléphonique
Support 24/7 (réponse directe)
Chat
Brightpearl en vidéos et en images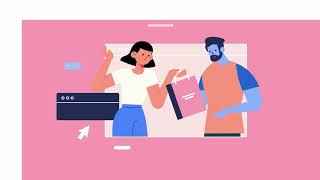 Comparez le prix du logiciel Brightpearl avec ses alternatives
Fonctionnalités - Brightpearl
API
Achats et réceptions
Alertes/Notifications
Audit de l'inventaire
Automatisation des formulaires
Base de données de clients
Base de données de contacts
Bons de commande
CRM
Catalogage/catégorisation
Codes-barres et RFID
Commandes récurrentes
Comptabilité de base
Comptes clients
Contrôles/Permissions d'accès
Devis
Emplacements multiples
Entrée et sortie
Facturation
Fonctions pour vente au détail
Gestion 3PL
Gestion d'entrepôt
Gestion de l'e-commerce
Gestion de la chaîne logistique
Gestion des bons de commande
Gestion des campagnes
Gestion des canaux
Gestion des commandes
Gestion des employés
Gestion des expéditions
Gestion des factures
Gestion des flux de travail
Gestion des fournisseurs
Gestion des nouvelles commandes
Gestion des remises
Gestion des renouvellements de commande
Gestion des retours
Gestion des réceptions et entrées
Gestion des stocks
Gestion des stocks de la vente au détail
Gestion des taxes de vente
Gestion des éléments
Gestion financière
Gestion multicanal
Grand livre général
Historique des clients
Identification des produits
Importation et exportation de données
Intégration comptable
Intégration de marketplace
Intégrations de tiers
Kitting
Lecture de codes-barres et de tickets
Mesure des performances
Modélisation et conception de processus
Optimisation des stocks
Opérations d'entreprise intégrées
Outils de collaboration
PDM (product data management)
Paiements électroniques
Panier d'achat
Point de vente (PDV)
Prise en charge de plusieurs devises
Prévision
Prévision de la demande
Prévision des ventes
Rapports de ventes
Rapports et analyses
Rapports et statistiques
Rapprochement bancaire
Recherche/Filtre
Saisie de commande
Suivi de l'inventaire
Suivi des commandes
Suivi des coûts
Suivi des frais
Sécurité des données
Tableau de bord d'activités
Traitement des commandes
Traitement des factures
Traitement des paiements
Workflow basé sur les règles
e-mail marketing
Alternatives à Brightpearl
Stacy W.
Web Development Manager / Web Master / SEO Specialist (É.-U.)
Utilisateur LinkedIn vérifié
Vente en gros, 11-50 employés
Temps d'utilisation du logiciel : 1 à 5 mois
A Great Small to Medium Size Business All-in-One Solution for Customer Relation Management Tool
Commentaires : The customer service is truly amazing. [SENSITIVE CONTENT HIDDEN] is definitely a rare breed in the area of marketing referrals. He conducted himself with a great deal of integrity when demo-ing the product for our company.
Avantages :
What features I love about this software are the all-in-one solution that provides the ease of accessing customer information in one place. Instead of bouncing from various tabs attempting to retrieve customer specific details, this software collects all the data into one place.
Inconvénients :
This software may not be the solution for companies who manufacture products. They do not provide this as an option in their inventory management system.
Réponse de l'équipe de Brightpearl
il y a 3 ans
Hi Stacy, Thank you very much for sparing the time to review us. It's great to hear that you love our integrated package. The benefits you describe are a key element of exactly what we designed it to achieve - retail efficiency. We acknowledged that manufacturing wasn't something that we didn't support as well as we could, so we developed our Bill of Materials module which you can find out more about here: https://www.brightpearl.com/integrations-bom/bom-module. Thank you for your kind words about Phil. You echo our own thoughts, and I'll be sure to pass your comments on. Thanks again for taking the time. Tom
James J.
Managing Director (R.-U.)
Utilisateur LinkedIn vérifié
Vente au détail, 2-10 employés
Temps d'utilisation du logiciel : plus de deux ans
Alternatives envisagées :
I cannot recommend Brightpearl enough!
Avantages :
I cannot recommend Brightpearl enough! The software has transformed the way we run our organisation. It provides everything we need to operate our eCommerce business effectively and efficiently. Their innovation/product roadmap caters, certainly in our case, to current trends and requirements. We currently use the system to manage our sales channels of 4 separate B2C Bigcommerce websites, 2 eBay stores, 10 Amazon stores (2 subsidiary businesses with 5 EU Amazon stores each) and manual telephone sales. We have 4 channels brands, which is where Brightpearl brands paperwork and emails differently for each company. It all works as one would expect, orders download and are aggregated ready for picking and shipping, inventory is updated across all sales channels, as sales occur and purchase orders are received, and accounting is updated at each point providing a real-time picture in a myriad of dashboards and reports that can be as detailed as needed. Brightpearl support is also excellent with most cases being resolved in less than 4 hours.
Inconvénients :
I find very little to dislike about the software. It serves all the needs we currently have and know that there are elements such as automation that will prove to be useful at some point in the future.
Réponse de l'équipe de Brightpearl
il y a 2 ans
Hi James, Thank you for you wonderful feedback. It's great to see the huge impact that we've had on your business over the last eight years. Thank you too for your big praise of our Support team, your experience of them is very much in line with their mantra so I'll certainly be sharing your feedback with them as I know they'll appreciate it hugely! Thank you again, Tom (Brightpearl)
Nicki C.
Head of Products (R.-U.)
Vente au détail, 11-50 employés
Temps d'utilisation du logiciel : plus de deux ans
Source : SoftwareAdvice
Would Recommend Brightpearl
5
il y a 3 semaines
Nouveau
Commentaires : Overall the experience is very good. With the Automation App, orders are fulfilled direct to the warehouse by-passing customer services, and invoicing is completed automatically at the end of each day.
Avantages :
Easy to use. Gives a full view of the business with order management, stock and accounting all together in the one product
Inconvénients :
Revenue reporting on sales of products sold within bundles. Revenue is attributed to the bundled product and not to the individual product. Therefore manual manipulation of the exported data is needed.
Frankie O.
Vice President ()
Logistique et chaîne d'approvisionnement, 2-10 employés
Temps d'utilisation du logiciel : 6 à 12 mois
Source : SoftwareAdvice
Frustrated
Commentaires : Do not jump from QuickBooks to this until you have truly run a lot of tests.
Avantages :
I love how this system allows me to have access anywhere and allows many reps to access the accounts.
Inconvénients :
I am beyond frustrated with the lack of support and weak reporting from this system. It often has slow days as well.
Réponse de l'équipe de Tom
il y a 5 ans
Hi Frankie, Thank you for taking the time to review us. I'm glad to see that you're enjoying Brightpearl's cloud-based benefits. A lot of our customers love the integrated 'all under one roof' aspect of our software and I'm glad this is echoed with you. I'd like to respond to a couple of the other points you raised too: Quickbooks. We have a number of customers who have moved away from Quickbooks to Brightpearl and have found it a great fit so I was surprised to read your comment. Customers like Growers House (https://www.brightpearl.com/expertise/customer-stories/growers-house) and The New Clothesline Company (https://www.brightpearl.com/expertise/customer-stories/new-clothesline-company). I hope the issues you had experienced are now behind you. Support. We acknowledged that we needed to improve our Support response times, so we've grown our global Support team headcount by 40%. This has resulted in increasing the number of tickets with defects being solved by 62%. I hope you're seeing the impact of these changes directly yourself. Reporting. We're continually improving our reporting as we know how much our customers use and rely on it. Over the last couple of months, we've made significant reporting improvements which you can read about in our feature notes (https://help.brightpearl.com/hc/en-us/sections/115000342626-Feature-launches). In a nutshell, many of the reports now download in the background so don't need to waste any time waiting for them. Again, I hope you're finding them useful. Speed. I'm sorry to hear that you've experienced slowness whilst using Brightpearl. The improvements mentioned earlier will help, but generally speaking there are a number of factors that could account for speed issues. I've had a word with our Support team who have advised that you've not raised any speed issues with them to date. Speaking to them would be a great first step. When you do, it would really help them if you could indicate instances where speed was reduced and what you were doing at that time. You can contact them here: https://www.brightpearl.com/contact-support. Thank you again, your feedback is important to us. Best wishes, Tom Brightpearl
Vente au détail, 2-10 employés
Temps d'utilisation du logiciel : 6 à 12 mois
Alternatives envisagées :
A work in progress
Commentaires : Finally, we have been assigned our TAM, [SENSITIVE CONTENT HIDDEN]. We had a 30-minute phone call scheduled to go through some issues that end up lasting almost 2 hours. During that call, he brought in other resources to help us understand where our issues are and areas of the software we need to keep an eye on. We have a lot of work ahead of us to get our account back on track, but we finally have someone to guide us on how to fix and prevent the issues.
Avantages :
Brightpearl is the only software on the market that has truly combined all technology necessities of e-commerce into 1 platform. That includes ERP, CRM, automation, connectors for platforms and other like Shipstation, inventory management like Demand Planner
Inconvénients :
The drawback for us and our situation is that when you combine all of the systems into 1 it can be pretty complicated. The reason this is a con is that Brightpearl doesn't have partnerships with 3rd parties that make a living off of implementation and customer success. Instead, Brightpearl manages 100% of the process. Our first 5 months have not been great because we are not proficient at utilizing the software. When we've asked for help they have been simply telling it is a you problem, not the software, but no guidance on what we should be doing. Instead, we just learn to live with the issue because we have nowhere else to go for help since no partners exist. We are supposed to have a TAM, technical account manager, for the first year, but we only had one for the first 3 weeks.
Réponse de l'équipe de Brightpearl
il y a 2 ans
Hi Nick, Thank you for your review. We always appreciate feedback from our customers. We acknowledge that keeping our success, support, and implementation teams in house isn't something that is commonplace in the market, but control over the quality of our support services and is very important to us hence we don't out-source them. Similarly the value for money that our customers receive from our fixed-price implementation, and all inclusive online training and support services isn't something that we would wish to limit. I'm sorry that you don't feel we've supported you sufficiently until recently though. We will look into this internally and see what happened. However in the meantime it's great that you've touched base with your Technical Account Manager. I have no doubt that with him in your corner, your issues will be swiftly behind you. Tom (Brightpearl)