Description de MyCase
MyCase est une solution complète de gestion des cas pour votre cabinet d'avocats. Elle vous fournit les outils nécessaires pour améliorer votre organisation, accroître votre efficacité et faire évoluer les opérations de votre cabinet. Avec MyCase, tous les détails importants de vos cas (documents, contacts, calendriers, e-mails, tâches, factures) sont disponibles dans un seul et même endroit organisé. Essayez gratuitement MyCase sur mycase.com (aucune carte de crédit n'est nécessaire).
Qui utilise MyCase ?
Les petits cabinets d'avocats qui recherchent un logiciel de gestion de cabinets facile à utiliser pour gérer les informations des cas, les documents, les contacts, le suivi du temps et la facturation en un seul endroit.
Où peut-on déployer MyCase ?
Cloud, SaaS, web, Mac (ordinateur), Windows (ordinateur), Chromebook (ordinateur), Android (mobile), iPhone (mobile), iPad (mobile)
À propos de l'éditeur
MyCase
Situé à San Diego, É.-U.
Support téléphonique
Chat
Pays disponibles
États-Unis
À propos de l'éditeur
MyCase
Situé à San Diego, É.-U.
Support téléphonique
Chat
Pays disponibles
États-Unis
MyCase en vidéos et en images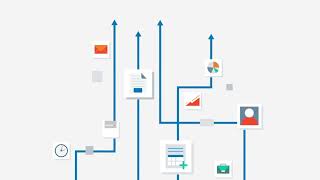 Comparez le prix du logiciel MyCase avec ses alternatives
Fonctionnalités - MyCase
Alertes/Notifications
Application mobile
Archivage et rétention
Automatisation des formulaires
Base de données de contacts
Bibliothèque de formulaires juridiques
CRM
Calcul et validation des frais
Calendrier du personnel
Classification des documents
Comptabilité
Comptabilité de fiducie
Contrôles/Permissions d'accès
Facturation
Gestion de cas juridiques
Gestion de la conformité
Gestion de versions
Gestion des calendriers
Gestion des cas
Gestion des clients
Gestion des contacts
Gestion des contrats/licences
Gestion des documents
Gestion des e-mails
Gestion des factures
Gestion des feuilles de temps
Gestion des flux de travail
Gestion des tâches
Génération de documents
Heures facturables et non facturables
Importation et exportation de données
Intégration comptable
Intégrations de tiers
Notes de cas
Outils de collaboration
Partage des fichiers
Planification basée sur les règles du tribunal
Portail client
Pour le droit de la famille
Pour les avocats
Pour les professionnels du secteur juridique
Rappels
Rapports et analyses
Rapports et statistiques
Rapports personnalisables
Recherche en texte intégral
Saisie automatique du temps
Saisie de documents
Stockage de documents
Stockage sécurisé des données
Suivi des activités
Suivi des frais
Suivi des projets
Suivi des statuts
Suivi du temps
Suivi du temps en ligne
Suivi du temps et des dépenses
Synchronisation du calendrier
Tableau de bord d'activités
M. wayne T.
Co-Owner, Attorney (É.-U.)
Utilisateur LinkedIn vérifié
Cabinet d'avocats, 2-10 employés
Temps d'utilisation du logiciel : plus de deux ans
Easy and Efficient Case Management
Commentaires : I began using MyCase when it was relatively young. As a result it has been easy to master each new feature as it has been introduced. Tech support is responsive and helpful when needed. MyCase continues to add features based on input and suggestions from users and there seems to be a focus on staying current and relevant to demands of law office management.
Avantages :
From the beginning, it was easy to use, and as it has evolved, it remains user friendly. It eliminates the need for a paper file. One of the best features is that clients have access to their case, documents, calendar, billing and to their attorney. The messaging function eliminates voice messages and most phone calls. Clients can leave questions at any time of day or night and will have a documented answer without telephone tag. Overall case management is significantly more efficient than paper files.
Inconvénients :
The creation of Automated documents has been disappointing. The feature exists but is not as user friendly as the rest of the software. The recent integration with Dropbox is confusing as well but I suppose that may be my lack of familiarity with how it functions.
Réponse de l'équipe de MyCase
il y a 3 ans
Thank you for your review. We are always grateful for customers like you that have been with us since the beginning, and who help us continue to improve and grow. We are sorry to hear that you have been having difficulties with the recent document and Dropbox updates, and a member of our product team has reached out to hear your feedback in more detail. We look forward to many more years of partnership and continuing to improve your experience!
Willem galen G.
Attorney- Law Firm Owner (É.-U.)
Cabinet d'avocats, 2-10 employés
Temps d'utilisation du logiciel : plus de deux ans
Alternatives envisagées :
It's easy to use and you can start simply and add features
5
il y a 3 semaines
Nouveau
Commentaires : I have practiced for a long time. When I began I worked for a big firm that valued tracking billing time above all else. This was a good experience. When I started my firm I was always good at keeping track of time. Mycase makes it easier. A lawyer rarely bills all their time. But tracking every minute should be the goal. Integration of docu-sign and ability to keep all data about a case within the software makes for more efficient practice.
Avantages :
The time recording, case/contact data storage, docusign, billing features are what I started using. I used abacus before cloud based practice mgt software was available. I have used Clio. Mycase is more intuitive than other practice mgt software programs with which I have experience. It is easier to use. I was slow to use some of the better features like templates. I realized that I could distinguish my firm by completing tasks quicker than average for the industry. Using electronic data forms allows us to obtain relevant data from customer and swiftly prepare the pleadings necessary to initiate case or respond to case and to prepare pleadings for requesting temporary relief orders from the court. We are continuing to explore the use of templates. Our goal is to have the petition or response, the declaration regarding minors, the income and expense declaration, the request for orders all template based. Having calendar synced is good. Having email synced is great. Ensures all time is considered for billing.
Inconvénients :
Slightly more detail on creation of templates from judicial council forms would be helpful. I imagine CA is a big market. CA has court approved forms for civil litigation and family law. Family law is the most form driven area of CA state litigation. Why not pre-load Petition FL-100, Summons FL-110, Response FL-120, Declaration re Minors FL-105, Income and Expense Declaration FL-150, Request for Orders FL-300, Responsive Decl Request for Orders FL-320, Asset and Debt Declarations FL-142 and FL-160 into mycase? If you do you will have a marketing tool for family law attorneys.
Erin B.
Office Manager (É.-U.)
Cabinet d'avocats, 11-50 employés
Temps d'utilisation du logiciel : plus de deux ans
Okay for a very small firm
Avantages :
The client portal feature of the software is great. (Although we got a lot of complaints about the app.)
Inconvénients :
The company rolls out updates CONSTANTLY and they don't seem to beta test any of them first! There are constantly issues. I can't even pull accurate reports, I informed the company of the issue over a year ago and they still haven't corrected it, so I can't pull accurate income or billable reports. They seem more interested in releasing "the next big thing" rather than focusing on basics and standard functionality, which is disappointing. Such as the calendar- it seems standard to be able to drag an event to a new time frame, have alerts, etc, but features on basics like that are missing. We tried to work with the developers and made the software work as long as possible, but in the end we made the decision to switch.
Réponse de l'équipe de MyCase
il y a 2 ans
Hi Erin, thank you for your honest review. We are sorry to hear about your experience, it is one of our primary goals at MyCase to add high-value features based on feedback from customerrs like you. A member of our product team has reached out to hear more about your firm's needs so that we can better partner with you moving forward. We hope to continue our partnership and greatly appreciate your feedback.
Alec anton S.
Lawyer (Australie)
Utilisateur LinkedIn vérifié
Cabinet d'avocats, 2-10 employés
Temps d'utilisation du logiciel : 6 à 12 mois
Alternatives envisagées :
Absolutley essential to running my firm in an organised manner.
Commentaires : I had been working in a previous firm that involved me trialing a number of different practice management applications and when it came time to choose a product for my new firm I didn't think twice before selecting MyCase. I find all of the functionality to be very useful and professional - including signatures, billing, on-boarding forms and of course the client portal. All of these practice management applications are similar in nature and I guess depends upon the user, but MyCase in my opinion is superior to Clio, Practice Panther, Rocket Matter etc. in terms of functionality, aesthetics, client experience and importantly - cost.
Avantages :
I think the layout is extremely professional when compared with other similar applications such as Practice Panther or Clio. I find the user interface to be intuitive and rate the security features.
Inconvénients :
I really cannot see any faults, it is definitely the best option available for most lawyers without going into expensive customised applications for large firms.
Jessica J.
Paralegal (É.-U.)
Cabinet d'avocats, 2-10 employés
Temps d'utilisation du logiciel : plus de deux ans
One Program for Every Law Office Need
Avantages :
The best thing about this software program is that we only need this one program for all of our needs. We use this for calendaring, client and case info, invoicing, online and in office payments. We used to have 3 separate programs for all of the above, now it is all in one place.
Inconvénients :
Nothing. This program is everything we need.