DocuXplorer
Description de DocuXplorer
DocuXplorer has been servicing small and mid-sized businesses for over 25 years with an intuitive and user-friendly interface that protects a company's most valuable asset—data. Enjoy not only the
Lire la suite
robust features and top-level security of industry-leading Document Management but also concierge services to ensure you're set up for success. DX's one-of-a-kind onboarding, piloting, and success programs guarantee you'll benefit from all features and capabilities.
Afficher moins
Qui utilise DocuXplorer ?
DocuXplorer is best suited for small-to-medium-sized businesses in all industries and across departments including legal, finance and accounting, human resources, and more.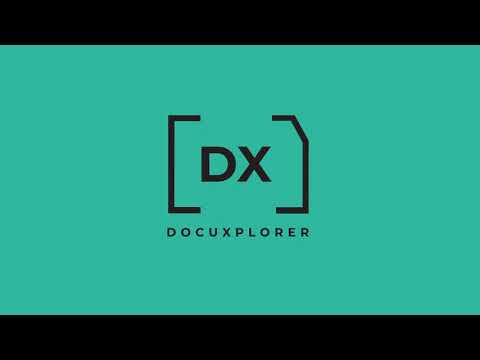 Vous hésitez à choisir DocuXplorer ? Comparez-le à une autre option populaire
Indisponible dans votre pays
Version gratuite
Version d'essai gratuite
Version gratuite
Version d'essai gratuite
Pourquoi ce message s'affiche-t-il ?
Alternatives à DocuXplorer
noelis
Geografa (Brésil)
Utilisateur LinkedIn vérifié
Temps d'utilisation du logiciel : 6 à 12 mois
Excellent for document management
Commentaires : The product is very intuitive and easy to use.
Avantages :
It has a friendly interface in Spanish and has a customizable and easy-to-use format. the file printing driver is especially interesting
Inconvénients :
What I can say is that technical support is only available in English and Spanish only if you are a primium user.
Services et technologies de l'information, 2-10 employés
Temps d'utilisation du logiciel : plus de deux ans
Alternatives envisagées :
Review of Docuxplorer
Commentaires : Archiving and Metadata management are the reasons for client's purchase of the product. Clients that are using the product are satisfied.
Avantages :
It is a software that I call biggest game changer as far as getting the same quantity and quality of results for desired management information in Archiving and metadata management. The ability to integrate Microsoft Office documents, accept all electronic files, flawless file imports makes it a software that is taking us to paperless office data banking.
Inconvénients :
The use of workflow details and SMS alerts is something we are anticipating will happen soon
Cynthia
Quality Director (Canada)
Automatisation industrielle, 11-50 employés
Temps d'utilisation du logiciel : plus de deux ans
Ease use of DocuX
Commentaires : Super great service, but we may not take enough of our time to explore completely the software and add better way of working.
Avantages :
the service, easy to use and to teach to our employees
Inconvénients :
the visual look of the program. It's not look up to date with more bright color.
Réponse de l'équipe de DocuXplorer Software
l'année dernière
Thank you so much for sharing your experience with us! I'm happy to hear you've had a good experience with support and training your employees. The latest version of the software offers a selection of display skins, so you can select a color and design that fits your style. Your Success Coach will be happy to show you how to do this and review your usage and see how you can get even more value from the software. Thank you again for taking the time to share with us!
Relations gouvernementales, 501-1 000 employés
Temps d'utilisation du logiciel : plus de deux ans
Docuxplorer
Commentaires : Overall time saved not having to sift through physical documents has really been the key advantage to using Docuxplorer.
Avantages :
Docuxplorer is a great way to securely organise and manage any type of digital document. It handles the retrieval of these documents in a smart way and allows for a lot of customisation around this too. Overall the software has saved us a lot of time by not having to search through filing cabinets and this has especially been useful with more staff working from home over the last year or so. Workflow inside docuxplorer is also very useful and there are other powerful integration features should you desire to take advantage of them.
Inconvénients :
Installation was fairly straight forwards but consideration is needed in order to scope this out correctly for your environment. Workflow is good but does have a steep learning curve and could be tricky for non IT literate users to understand. Perhaps a new more simplified UI / workflow builder could be something to consider in future versions.
Réponse de l'équipe de DocuXplorer Software
l'année dernière
Thank you so much for taking the time to share such a thorough review of DocuXplorer! It's great to hear that it's helping your team save time and remain supported even while working remotely. I appreciate your insight on the workflow designer. Workflows can be as simple or complex as you need, and we developed the designer to meet various experience levels. DX comes with a library of pre-built workflows for your most common use cases, like approvals, reminders, and digital signatures. You can also create fully customizable workflows yourself or work with our experts to ensure you have the most streamlined processes. Thanks again for sharing your insight! - Allie
Jolman
Accounting Manager (É.-U.)
Assurance, 11-50 employés
Temps d'utilisation du logiciel : plus de deux ans
Document Storage
Commentaires : This software offers a number of features and benefits that can help you and your team members collaborate effectively on projects, communicate easily with one another, and even import and organize files. During this Covid pandemic we haven't had any interruption in our business thanks to DocuXplorer all our employees have remotely access to the files and documents to work from home.
Avantages :
The program is easy to use / storage and when looking up documents in different folders.
Inconvénients :
Document retention / Disk space does not automatically compress after deleting documents you will need to do a claim disk space process.
Réponse de l'équipe de DocuXplorer Software
l'année dernière
Thank you so much for sharing your insight on using DocuXplorer. I'm happy you're benefiting from the ability to collaborate effectively, stay organized, and work remotely without interruption. I looked into our process for document deletion and reclaiming unused drive space in the database and learned that this is common practice for databases. When items are deleted, they are not removed from the system but rather are left as space to be overwritten by something else. On a day-to-day basis, this doesn't impact the performance of your system as another file will quickly take the place of the deleted file space, but if you do a mass deletion of files, you may benefit from running disk cleanup to reclaim large amounts of space. If you do experience any issues with the speed, our support team is happy to find a solution; just email support@docuxplorer.com.