Description de APSIS One
APSIS One est une plateforme facile à utiliser avec des outils natifs de campagnes d'emailings, d'automatisation du marketing, d'envoi de SMS, de personnalisation de sites web, d'e-commerce et plus encore.
Transformez vos données en informations client pertinentes pour construire des expériences client inoubliables.
APSIS One est tout ce dont vous avez besoin pour améliorer vos performances marketing, augmenter la rétention client et développer votre business. Le tout à travers une interface fluide.
Qui utilise APSIS One ?
B2B, Distribution, Organisations avec gestion de membres, Modèles basés sur l'abonnement, industrie expérientielle (tourisme & loisirs)
Où peut-on déployer APSIS One ?
Basé sur le cloud
Sur site
---
Pays disponibles
Belgique, Suède
APSIS One - Prix
À partir de :
100,00 €/mois
Oui, essai gratuit disponible
APSIS One propose un essai gratuit. La version payante de APSIS One est disponible à partir de 100,00 €/mois.
Plans de tarification
obtenez un essai gratuit
Pays disponibles
Belgique, Suède
APSIS One en vidéos et en images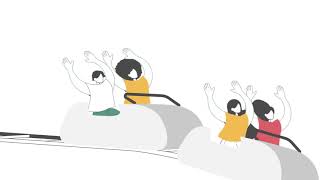 Fonctionnalités - APSIS One
Automatisation du marketing
Gestion des campagnes
Marketing social
Modèles d'e-mails
Pages de renvoi et formulaires web
Suivi du ROI
e-mail marketing
Kristýna
Office Assistent (Tchéquie)
Vente au détail, 2-10 employés
Temps d'utilisation du logiciel : plus de deux ans
Great marketing platform
Avantages :
There's a lot more of options that was not in previous version. I also really liked customer service
Inconvénients :
different system from the lower version, it took me some time to get used to it.
Réponse de l'équipe de Efficy
il y a 7 mois
Thank you Kristýna!! You're one of our biggest fans As you said, system changes for the best. And, sometimes, there are small adjustments to get used to. See you soon The Efficy team
Utilisateur vérifié
Marknads- och kommunikationsansvarig (Suède)
Utilisateur LinkedIn vérifié
Services juridiques, 11-50 employés
Temps d'utilisation du logiciel : plus d'un an
Easy to use, the support is great
Commentaires : I like the system, its easy to use and fairly intuitive.
Avantages :
The fast feedback from the support function when I need help. Once you've gotten started it is fairly easy to make similar e-mail campaigns.
Inconvénients :
Sometimes the system feels "too big" for our organization, givens its functions etc. I also think that the difference between attributes and tags are hard to understand and confusing.
Réponse de l'équipe de Efficy
il y a 7 mois
Hi, And thank you for your review. I guess it will help other people to make the right decision :-) As you say, knowing that your data are managed by a European provider makes the difference. Concerning your cons, I'll forward your review to our marketing team. If I could get expert working on email marketing explaining you differences between attributes and tags, I think it would be perfect. Here's my address lba@efficy.com, don't hesitate to send me a direct message to talk further on this topic. Thanks again! The Efficy Team
Ellinor
Marketing Coordinator (Suède)
Vente au détail, 11-50 employés
Temps d'utilisation du logiciel : 6 à 12 mois
Apsis One review
Commentaires : I think APSIS One has lots of potential but in sometimes the software can feel a bit unfinished, like you realeased it before trying everything. I have had to compromise a lot during this year to set up something that is almost as I want it but not exactly.
Avantages :
I like that there are a lot of possibilities to work with and that you can gather a lot of data. It fairly easy to use and understand.
Inconvénients :
There are quite a few bugs going around in for example the email editor. There is lots of possibilities in the Marketing Automation flows but I find it hard to know beforehand if it's going to work or not, it's kind of a hit or miss even though I've set up the flows exactly as I should according to your consults and your guides.
Réponse de l'équipe de Efficy
il y a 7 mois
Hi and thank you Ellinor for your review. As you know APSIS is now part of the Efficy group and we'll make you don't have this feeling of "a bit unfinished" with our solutions. In the meantime, I'll make sure our teams get your message and come back to you with a solution. Have a nice day The Efficy Team
Victor
CRM / Marketing Automation Specialist (Suède)
Biens de consommation, 5 001-10 000 employés
Temps d'utilisation du logiciel : 6 à 12 mois
Easy to use and GREAT email editor!
Commentaires : Overall my experience with APSIS one is great, it does what I need and more.
Avantages :
APSIS One is easy to use, offers all the customization I need and has a absolutely AWESOME email editor. Together with how well put together the Marketing Automation functionality is, this makes it highly competitive.
Inconvénients :
Some issues with segmentation not being super clear and how the audience management works.
Réponse de l'équipe de Efficy
il y a 7 mois
Thank you Victor for your comment! So nice to read such compliments. I'll make sure the teams get it. They'll love it, for sure. See you soon The Efficy team
Ingrid
Copywriter donor communication (Norvège)
Gestion d'organisme à but non lucratif, 51-200 employés
Temps d'utilisation du logiciel : 1 à 5 mois
User friendly
Avantages :
I use the e-mail tool and marketing automation tool on a daily basis, and I find it very user friendly. I really love how you can make you own templates and assets so you don't have to start from scratch with every new e-mail you create. The clone feature is also often used and appreciated.
Inconvénients :
Even though the e-mail tool is easy to understand, it is a bit unstable. When creating a new e-mail the selected font somtimes changes without any particular reason, and sometimes the data tags is nowhere to be found. It would also be nice to get an error message if the picture you want to upload is to big. Nothing major, but enough to get you irritated on a bad day.
Réponse de l'équipe de Efficy
il y a 8 mois
Hi Ingrid, And thanks for your review. Ergonomy is one of our constant obsessions. Reading such reviews makes our developpers' heart warm . Concerning stability, as you know, we pay much attention to feedback from the field, and we'll definitely forward your comment to our R&D team. Co-creation is in our DNA at the Efficy group