ClickLearn
Description de ClickLearn
The ClickLearn solution saves time and ensures digital adoption by automating the process of creating and updating training material and documentation. Click through your processes and ClickLearn
Lire la suite
records these to produce step-by-step instructions, virtual assistance, e-learning, and process videos - truly supporting any learning scenario. With a single click, you can produce a complete learning portal in more than 45 languages.
Afficher moins
Qui utilise ClickLearn ?
Organizations planning implementation projects in business software such as Microsoft Dynamics 365, SAP, IFS, and Oracle.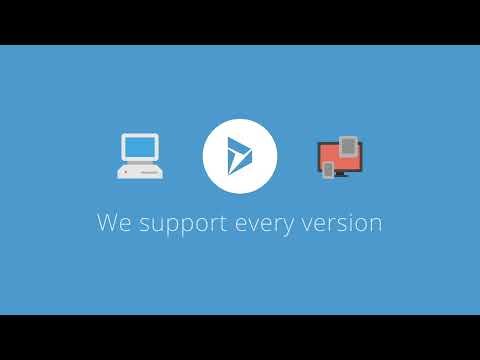 Vous hésitez à choisir ClickLearn ? Comparez-le à une autre option populaire
Indisponible dans votre pays
Version gratuite
Version d'essai gratuite
Intégrations introuvables
Version gratuite
Version d'essai gratuite
Pourquoi ce message s'affiche-t-il ?
Alternatives à ClickLearn
Jonathan
e-Learning Consultant/Project Manager (R.-U.)
Logiciels, 11-50 employés
Temps d'utilisation du logiciel : plus de deux ans
ClickLearn - Simply Outstanding!
Commentaires : Overall the experience has been extremely positive. Using the software allows the documentation of both customer processes and internal processes in a way that is time friendly, cost effective and which also looks amazing in terms of the end product. Will not be looking to change to another product as this one has everything we need and more.
Avantages :
There are simply too many good tings to write them all here. Key though is the single production process that leads to multiple outputs that cater to a variety of learning styles and situations. Talk about time saving and efficient. Then on top of that, the quality is outstanding with clearly marked up and cropped screenshots surfaced through easily accessible portals which you can populate with as much information as the user requires. The support team are amazing and friendly if you get stuck with anything, but the software is generally pretty easy to get on with. Love the range of voices available, the translation function, the digital assistant and that it even allows you to create SCORM files to embed in n LMS.
Inconvénients :
There have been very few issues using ClickLearn, one small frustration (now fixed) was integrating SSO. In all issues, the support team are simply amazing, helpful and willing to go the extra mile to get things sorted for you.
Réponse de l'équipe de ClickLearn
l'année dernière
Thank you for the glowing review, Jonathan! It's wonderful to hear that you are so satisfied with the ClickLearn product and that you've had a positive experience with our response to the SSO integration issue. Thanks!
Kevan
Instructional Designer (Canada)
Pétrole et énergies, 1 001-5 000 employés
Temps d'utilisation du logiciel : plus d'un an
ClickLearn Review
Commentaires : Overall, I think this software application is the best on the market in terms of keystroke capturing. I think there is a high-level of customization and it provides a lot of options in terms of publishing material (both from a template and platform perspective). I think the customer support is very knowledgeable and is great at helping me through any of the nags I have come across.
Avantages :
I am a very regular user of this software. I have created many ClickLearn recordings and also the support the creation of recordings by many other users in our organization. My main role is to support the use of the software, ensure consistency between authors, to maintain the template and overall publishing of our material. I have been busing this software for almost 2 years now. The software does as it advertises - it captures your keystrokes and helps to create an easy to use document (incl. videos) that are integral to the support of both new and existing employees in learning a given process or task. I believe it is truly the best software of its kind available on the market. The template (for current version) allows a ton of customization (which I find great) but for a non-technical individual can come across as a bit of a daunting task. Fortunately, ClickLearn has a well-oiled support team and can typically provide answers fairly quickly. I have had some unique and very technical questions and even if they didn't have the answers right away they were able to escalate it and provide answers in a reasonable timeframe.
Inconvénients :
I think its important to understand that when recording keystrokes like this application does - there is no perfect software solution that makes it extremely easy out of the box. All applications of this nature is going to have nags at times - especially when you are capturing from older software applications. I find quite a bit of time is still involved to edit my recordings after they are captured to streamline the look, feel, and consistency of all of our organizational recordings. This also includes times for renaming certain fields and phrases/content when the standard nomenclature is not to your liking. The software is going to have nags at time - and the more edits you make - the more nags you may come across. In my experience, the one thing I'm trying to express is that you should plan to spend some time authoring/editing and reviewing after completing your recordings. Perhaps its just my experience - but for the most part all recordings will need some level of authoring and you should account for this time.
Réponse de l'équipe de ClickLearn
l'année dernière
Thank you Kevan for the kind words and for taking the time to leave such an insightful review! We're glad to hear that your experience with ClickLearn has been a positive one. We also agree with the point you've touched upon that allocating time for adding things such as context or additional required information relevant to the process, but not captured in the recording, will increase the learning value of the content you create with ClickLearn. Thanks again.
Barb
Marketing Specialist (É.-U.)
Machines, 1 001-5 000 employés
Temps d'utilisation du logiciel : 1 à 5 mois
Relatively new, high frequency administrator, author, user.
Commentaires : I support our continuation with CL, as I've now worked out or gotten used to any of the kinks I've encountered.
Avantages :
When using in a 'perfect' environment, the ClickLearn software is unmatched.
Inconvénients :
Everything else on the computer needs to be shut down, and a connector must be installed for seamless recording. Creating templates is not a functional as it is in CL Classic.
Réponse de l'équipe de ClickLearn
l'année dernière
Thank you for your review Barb! And thank you for your feedback. We are continuously working to improve ClickLearn Attain and we are very interested in your input. I hope that you'll soon find creating templates easier. Thanks again.
Utilisateur vérifié
ERP Consultant (Danemark)
Utilisateur LinkedIn vérifié
Logistique et chaîne d'approvisionnement, 10 000+ employés
Temps d'utilisation du logiciel : plus d'un an
ClickLearn Review
Commentaires : I have worked during almost two years with ClickLearn in a role very specific for this tool. All I can say is good. There are some features that need to be fixed but in general the tool works very good and save a lot of time for people and teams that need to develop training content. The most important value I think is the people who is aroung this product, because they always try to give you an excellent support and help on any need you could have.
Avantages :
its a very easy and intuitive product to be used. You can save a lot of time for developing training content. You have several options to delivery the training to your end users. Fantastic support and help from the support and client teams.
Inconvénients :
They have released a new version recently that seems need still some fixes for some features, but in general the tool works very good.
Réponse de l'équipe de ClickLearn
l'année dernière
Thank you for your positive review! We appreciate you taking the time and we also appreciate your patience. It's been a challenging time developing our Attain release in the midst of a pandemic. With yesterday's release, we will have achieved 7 releases this year, which is partly due to all the great customer input we've had. We hope you enjoy the latest features and improvements of the new release. Thanks again!
Anja
CRM Community Manager (Suisse)
Machines, 5 001-10 000 employés
Temps d'utilisation du logiciel : plus de deux ans
ClickLearn - The easy way to create Learning Instructions
Commentaires : We really love this tool as it has made our lives so much easier. It made it so easy to keep the training content up to date and publish it on different instances (from direct LMS integration to direct access via our CRM). So there is no more different content available in different places.
Avantages :
Amazing tool that has made our lives so much easier. The main benefits are the ease of creating recordings with text and video versions, the ability to easily replay any recording in different languages with screenshots and the assistant directly in the CRM. We also received incredible support with quick and really helpful assistance from a friendly team. An additional point is the ClickLearn community with all ClickLearn users worldwide for easy sharing of best practices.
Inconvénients :
Only minor things with problems at the beginning, where the support team was very supportive. We had a problem with the upload of our first big portal (over 7 languages), but got 24/7 support for it. Fortunately, this problem is no longer critical with the new ClickLearn.
Réponse de l'équipe de ClickLearn
l'année dernière
Thank you very much for taking the time to write this review, Anja. It's great to hear that ClickLearn has made your lives easier. and that you are getting the most out of the multiple formats and multilanguage features. I'm particularly glad to hear about your positive experience with our Support team - I will be sure to pass on your positive feedback. :-)